A new mapping project will combine Ordinance Survey routes with air quality data – to help cyclists avoid pollution hotspots.
EarthSense are using Google Earth, along with fixed air pollution sensors, to produce the interactive maps, which will produce forecasts up to three days in advance.
The air quality models highlight smoggier areas, often along busy roads, and allow users to identify cleaner air routes, such as through parks or along canal paths.
Professor Roland Leigh, Technical Director of EarthSense, said: "By making it easy for cyclists to see pollution levels before they make their journey, we can help them make better decisions about their route.
"This maximises the gain they are getting from the exercise whilst minimising their exposure to harmful pollution."
According to the World Health Organisation, air pollution is the world's largest single environmental health risk, with 80 per cent of the world's population living in cities that exceed its standards for pollution.
Air pollution in the UK has been described as a 'public health emergency' and levels of nitrogen dioxide, emitted mostly by diesel vehicles, have been above legal limits in almost 90 per cent of urban areas since 2010.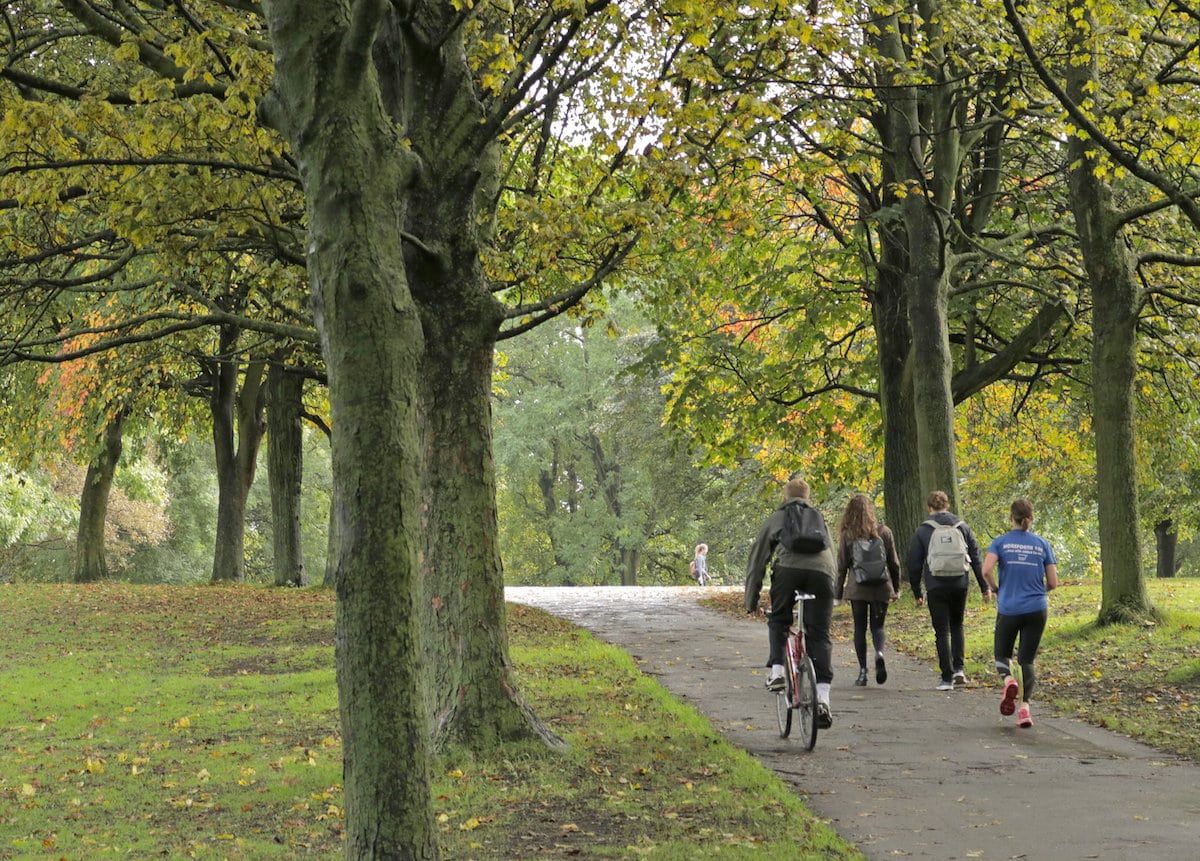 The OS Open Greenspace maps, which are used to communicate the EarthSense modelled air quality levels, show parks, play spaces and golf courses across the country.
Phillip Wyndham, Strategic Development Manager at the Ordnance Survey, said, "EarthSense delivers a powerful data visualisation of air pollution levels within a city.
"The data provides clear information to the public, allowing them to make decisions on the best, and cleanest, walking and cycling routes to take.
"At OS, we are actively encouraging everyone to get outside, and this is another great tool to enable people to discover the green spaces in our towns and cities.
"The insights gained from such modelling can also be used by policy makers and city planners to make practical interventions around mitigating hot spots – such as traffic light phasing, coordination of street works or correctly maintained urban trees and hedges which can trap many harmful pollutants.
"Data visualisation with a geospatial backdrop is a powerful way to analyse and display data from other third-party sources, and this is exactly the type of innovation which OS OpenData is designed to support."
EarthSense Systems is a joint venture between aerial mapping company Bluesky and the University of Leicester.
https://www.thelondoneconomic.com/news/half-tonne-fish-killed-irresponsible-canal-management/10/10/
https://www.thelondoneconomic.com/news/half-tonne-rubbish-removed-britains-highest-mountains-weekend/09/10/