A six-year-old boy dialled 999 when he found his mum fatally stabbed, according to a neighbour.
Police and paramedics raced to a flat in the affluent 'Nappy Valley' area of Lavender Hill, south London, at lunchtime yesterday (Wed).
But they were unable to save the woman who was pronounced dead at the scene just before 1.45pm.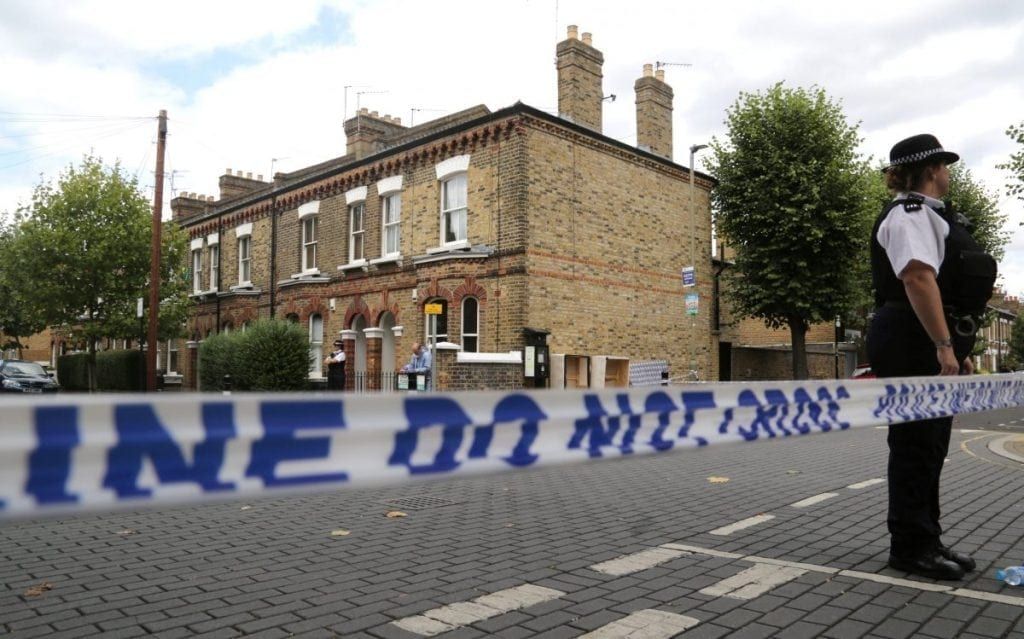 A 40-year-old man was arrested at the scene on suspicion of murder, and remains in police custody.
A woman who lives nearby said of the victim: "She has two kids, a six-year-old boy and a three month old.
"The eldest child is the one that called the police. He found her.
"My friend lives in the flat below and she told me.
"She said the woman was ringing her doorbell at 9am, but she couldn't answer as she'd just had an operation."
Armed police were seen breaking down the door at the south London property.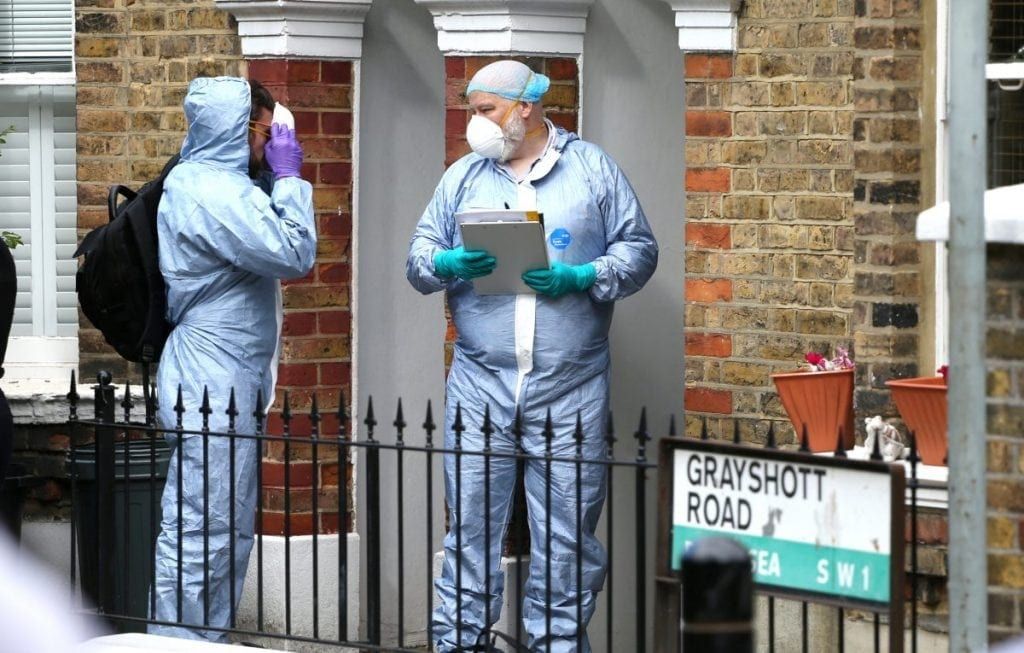 Another resident said he saw police then leave the house with a folding stepladder.
The end of terrace house in the well-heeled Lavender Hill area, near Clapham Junction, has been cordoned off while police investigate.
Clusters of people watched from the edges of the cordon – some with children in buggies and in their arms.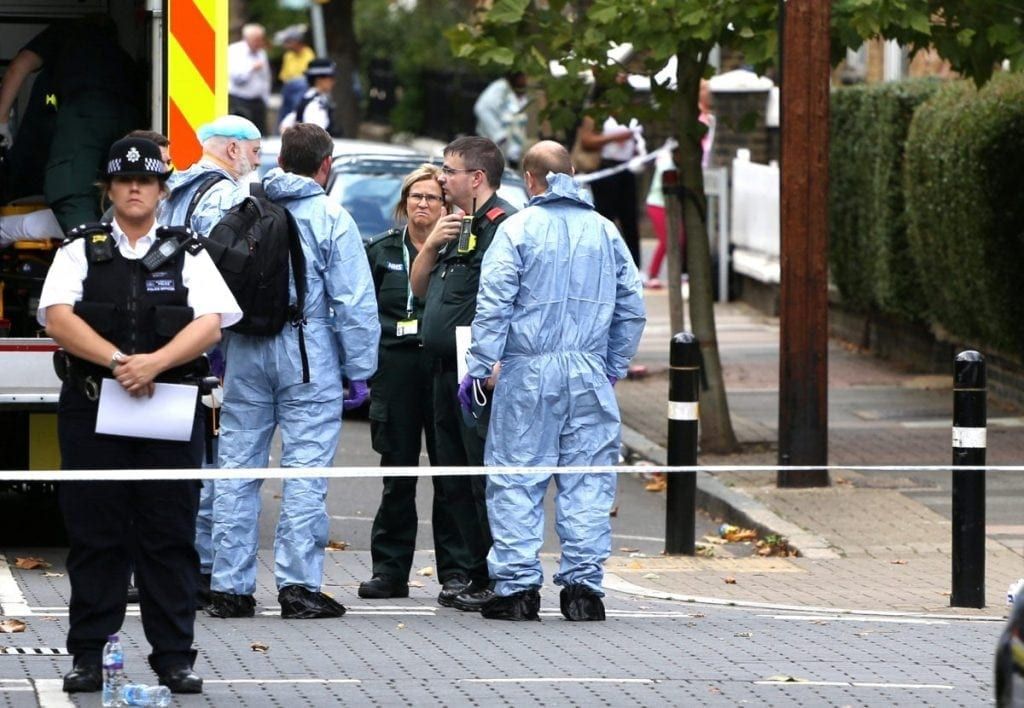 An empty ambulance was seen within the cordon, with an empty stretcher positioned alongside it on the pavement.
A neighbour said: "My wife and I saw armed police break down the door and enter the house.
"We originally thought someone had been shot. One police officer left holding a small stepladder.
"We have two young children so we're glad it wasn't a shooting.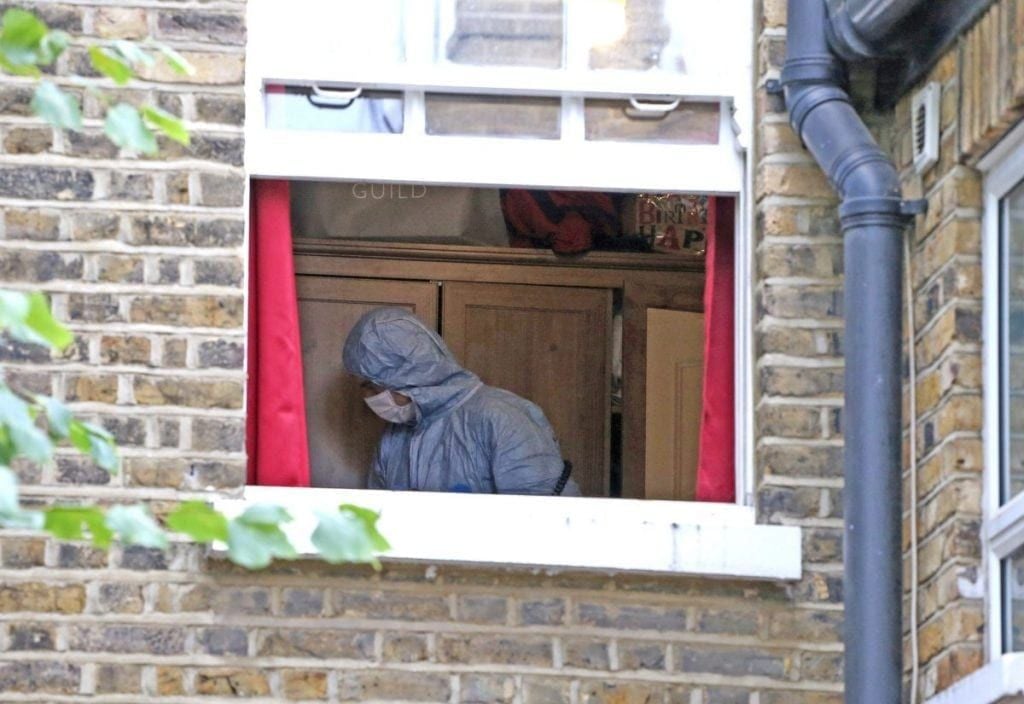 "It's very quiet around here – you wouldn't expect this."
Anther neighbour said she saw a 'coloured man' being taken away in handcuffs.