A woman and two children are fighting for their lives in hospital after the fatal crash.
Four other people were killed and police are working to notify their next of kin.
The lorry driver survived and was taken to hospital to be checked over, which police said was 'as a precaution.'
The M5 remains closed in both directions following the fatal collision between J15 and J14 northbound but cops praised the actions of quick-thinking motorists who went to the aid of crash victims.
At least two cars were hit by the lorry when it left the southbound carriageway, careered through the central reservation and ploughed into traffic in the northbound side.
Supt Simon Ellis, of Avon and Somerset Constabulary, said: "We've been co-ordinating a multi-agency operation following this horrific collision on the M5 earlier today.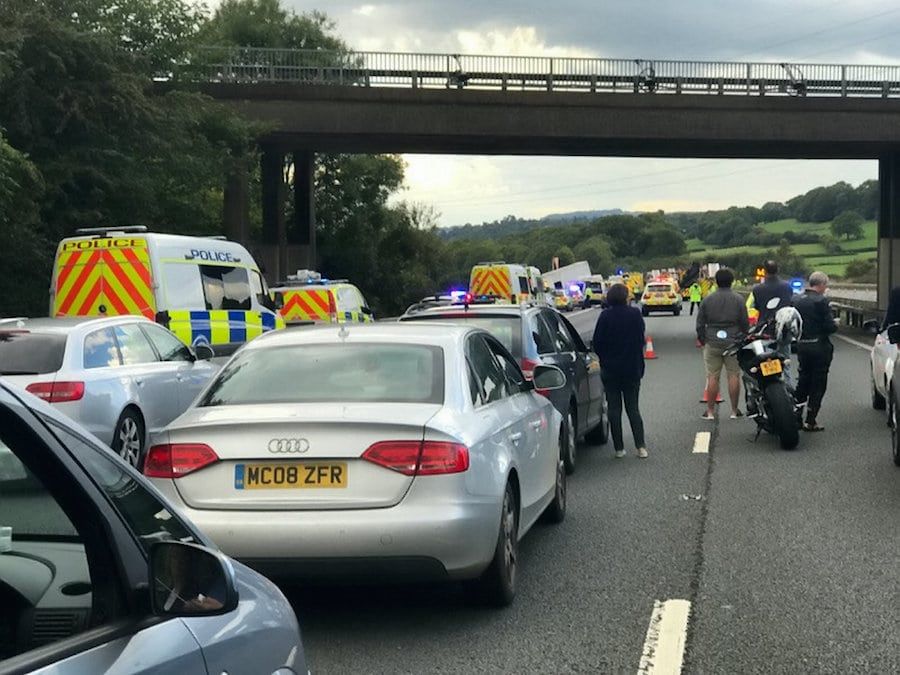 "Emergency service personnel have been working tirelessly at the scene in harrowing conditions and I'd like to praise them for the work they've done and are still doing.
"I'd also like to thank the members of the public who courageously went to the aid of those involved in this collision and in some cases rescued them from their vehicles.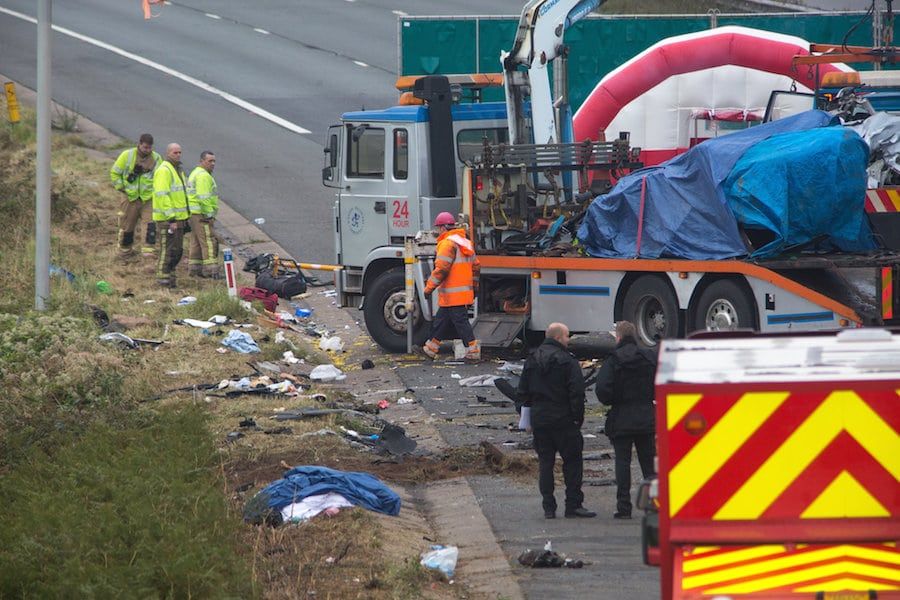 "Our priority is to ensure the victims' next of kin are notified and supported, as well as the ongoing management of the scene, and this important work is ongoing.
"The M5 remains closed in both directions between J16 and 14. 'Trapped' traffic is being cleared slowly via one lane of the northbound carriageway.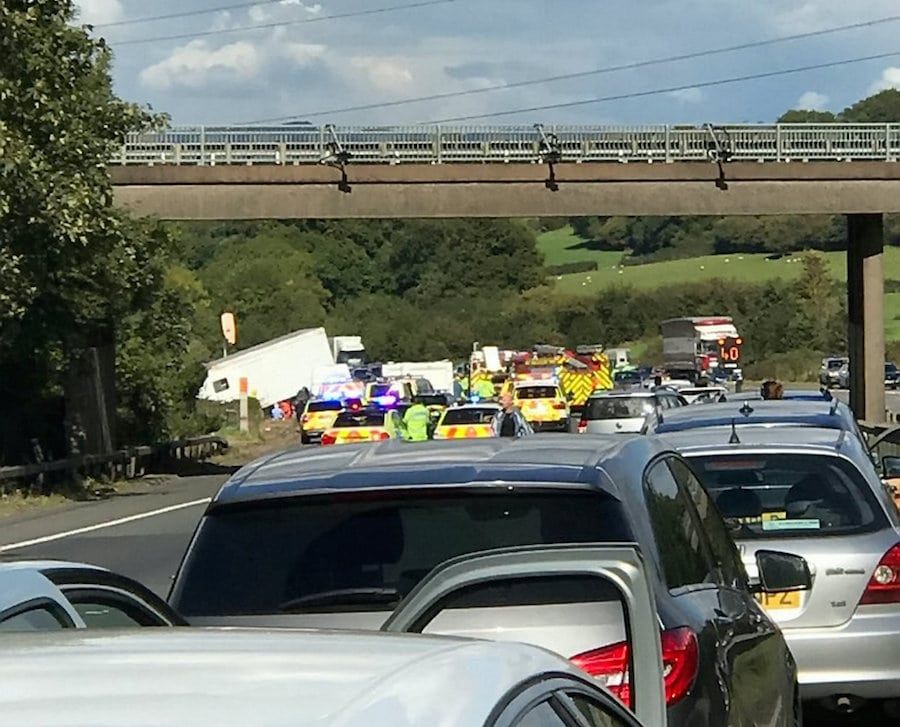 "The southbound carriageway between these junctions is clear of 'trapped' traffic and diversions are in place in both directions.
"We know this has been extremely disruptive to many people but we've had to prioritise the rescue and recovery operation and ensure we carry out a thorough investigation at the scene.
"This is painstaking work."