Terror police have recovered '15 firearms and a bomb' from a house raided in connection with the Parsons Green attack, neighbours claim.
An evacuated Cavendish Road resident said a police officer informed them of the terrifying find while they were moved to nearby Staines Rugby Club on Saturday night.
A mum, who identified herself as Carrie and lives on the evacuated road, said: "I was speaking to a police officer and asking him what was going on and how long we would be out of our house.
"He said he could not say but pointed to one of his colleagues and said he might know. I asked him and he told me they had found 15 firearms at the house and a bomb in the garden.
"It doesn't feel real any of this."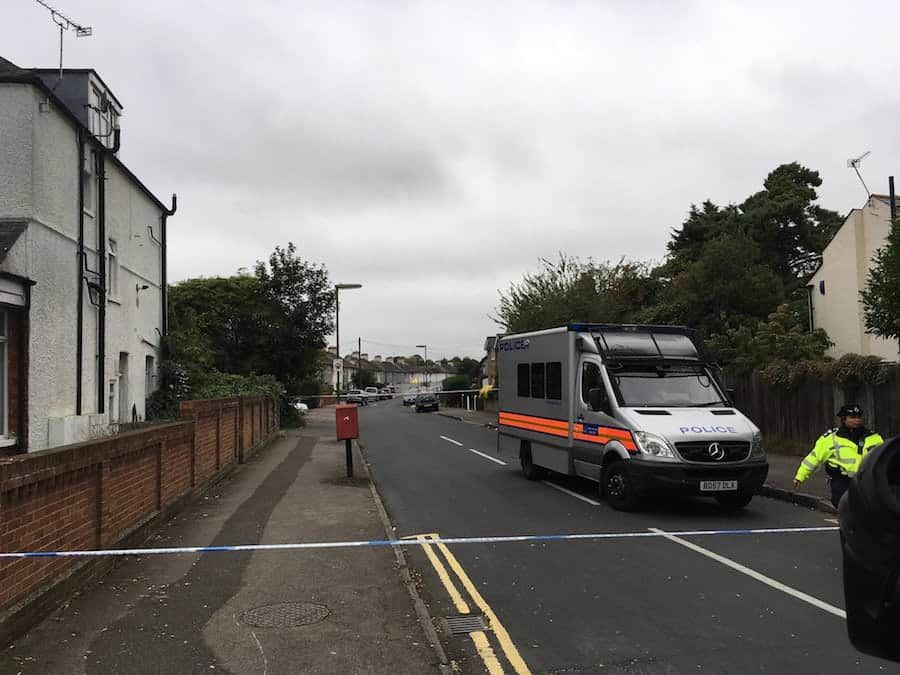 Police remain on the scene in Sunbury, south west London this (Sunday) morning as detectives continue to pore over the home of Penelope and Ron Jones.
The MBE couple, who have fostered hundreds of children down the decades, are believed to have been fostering the 18-year-old arrested in Dover in connection with the Tube attack on Friday.
The whole of Cavendish Road remains cordoned off and police have erected a large grey fence around the front of the Jones's home.
One or two residents who spent the night elsewhere have been returning to the road to collect belongings – they are being allowed to do so only with a police escort to and from their home.
World rail union leaders condemn 'cowardly and contemptible' London attack
Knifeman tasered by police just hours after Parsons Green tube terror