An inventor has told how a Tory government pulled the plug on his revolutionary electric car – 40 years ago.
The government last week announced it wanted Britain to become free of all petrol and diesel-powered cars by 2040.
But Noel Hodson, 74, said we would have been a lot further down the road if Margaret Thatcher's officials had accepted his pioneering design back in 1980.
Noel and his small team developed a hybrid petrol-electric car on a Mini chassis in 1978.
Their three-seater Microdot, which was just 6ft 6ins long, ran for 15 miles on battery before switching to petrol power as it faded.
Noel and his colleagues at Mallalieu Cars in Abingdon, Oxon even installed an eight-track stereo and recorded their own messages, meaning the car could talk.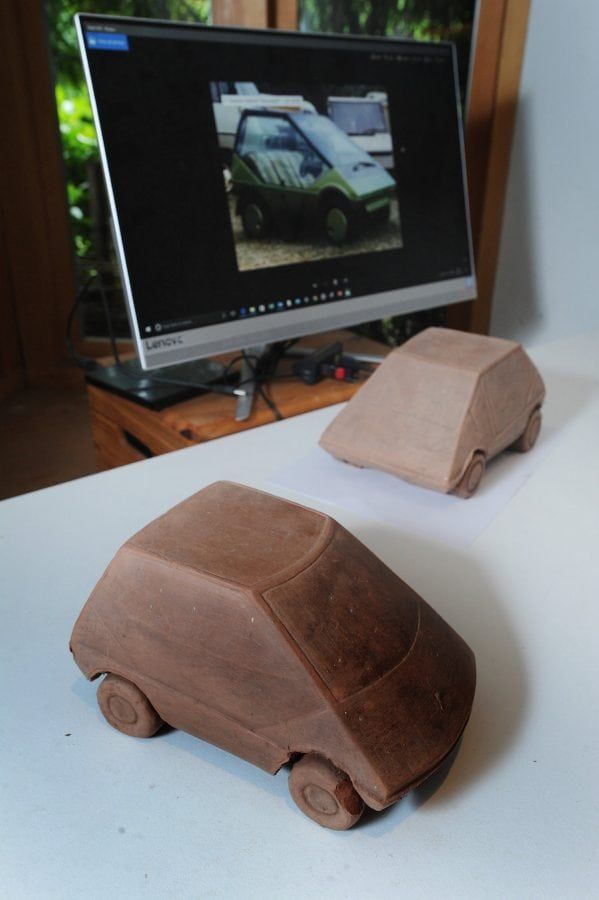 They showed it to a Tory government adviser in 1980 but he dismissed it, saying it contravened the second law of thermodynamics.
A crestfallen Noel left the automotive industry soon afterwards – but to this day remains convinced his cars would have worked.
This week BMW announced it would build the first all-electric version of the Mini at its Oxford plant – ironically close to where Noel came up with his pioneering model.
Noel's firm specialised in 'up-cycling' classic car chassis such as Bentleys into one-off custom models.
In 1977, Aston Martin designer William Towns came to them with a new dream: building a car that would run off a battery.
Noel said: "He was 30 years ahead of his time, but we had the men who could build these things by hand and there were very few workshops in the country that could."
His team worked his designs up over the next two years and in 1978 they hosted a meeting with the Post Office Pensions Fund and other potential investors.
But because Post Office pensions were at stake, the government also sent its own scientific advisor – who immediately stalled the whole project.
Noel recalled: "He came along to this important meeting with all our investors and essentially he said 'this car couldn't work because it contravenes the second law of thermodynamics'.
"We had all the technological know-how and enthusiasm: the cars would have worked."
That law states that the total energy available to 'do work' in an isolated system can only decrease over time.
Noel said his car did not break the laws of physics but the investors were convinced the project was not viable.
The Mallalieu team made a valiant effort to pick themselves up, but it never happened.
Mr Hodson moved into consultancy where he remains today but still keeps two 1978 original clay models of the Microdot as souvenirs at his home in Headington, Oxon.
BMW has said from 2019 a fully electric "Mini E" will roll off the production lines at its Oxford plant which is the historic home of the iconic car.
The news guarantees the future of the 4,500 staff at plant, who currently build the bulk of the 360,000 Minis of all models produced annually.
There was speculation the work could go to BMW's factory in the Netherlands which currently produces a smaller proportion of the fleet – or even an entirely new plant in Germany.
However, industry sources say there was little doubt BMW would ever pick anywhere but Oxford, having sunk £500m into the plant over the past five years.
https://www.thelondoneconomic.com/news/environment/will-fracking-energy-oil-pollution-affect-constituency/07/06/
https://www.thelondoneconomic.com/news/revealed-climate-science-deniers-seize-trump-brexit-victories/08/02/
https://www.thelondoneconomic.com/news/labour-reveal-tories-shocking-child-health-cancelled-nhs-procedures-figures/16/07/