The picturesque seaside resorts many of us visit are not what they seem to be. Behind the sunshine (and showers) is a worrying level of deprivation.
The Social Market Foundation has found that the coastal communities of the UK are among the worst off for employment, health, education and earnings.
Behind the sandcastles and picture postcard vistas average wages are £3,600 a year behind the national average.
The Think Tank found that five of the 10 local authorities in the UK with the highest unemployment rate for the three months to March 2017 were coastal conurbations.
These were Hartlepool, North Ayrshire, Torridge, Hastings, South Tyneside and Sunderland.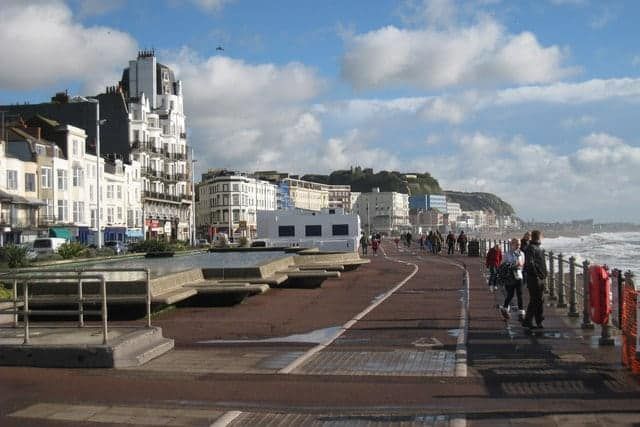 Of the 98 local authorities on the coast, 85% had pay levels below the UK's average in 2016.
In terms of health, 10 of the 20 local authorities in England and Wales with the highest proportion of people in poor health are coastal: Neath Port Talbot, Blackpool, Bridgend, Sunderland, Barrow-in-Furness, Carmarthenshire, East Lindsey, South Tyneside, County Durham and Hartlepool.
The two local authorities in England and Wales with the smallest proportion of over-16s holding level four and above qualifications are Great Yarmouth in Norfolk and Castle Point in Essex.
Lack of jobs out of season and low paid jobs in high-season creates a low paid and skilled work base. Other coastal towns were built on the ship building or fishing industry, both of which have declined in the UK in recent decades.
Report author, SMF chief economist Scott Corfe: "Despite the evident social and economic problems these places face, there is currently no official definition of a 'coastal community.
"The government needs to do more to track – and address – economic problems in our coastal towns."
Coastal Communities Minister Jake Berry said: "From the world-renowned Blackpool illuminations to Brighton's i360, our coastal towns and cities have a lot to offer all year round.
"This year is already looking like another record year for staycations and our latest round of funding will help attract even more visitors to the great British coast so that our coastal communities can thrive."
Brexit may not have happened if Brits were brighter – study finds
Show me the real money: Three monetary myths that need busting