Canals surrounding the Olympic Park have been invaded by a green carpet of duck weed – near the World Championship which has been marred with outbreaks of gastroenteritis.
Teams are collecting up to 120 tonnes of green sludge every week on two canals in the capital as it multiplies in the heat.
Athletes staying in the capital for the World Championships have contracted gastroenteritis, leading to many withdrawing from Monday's heats.
An individual piece of duck weed is no bigger than a ladybird, but they reproduce rapidly and together can resemble a thick carpet across the water.
Several German and Canadian athletes staying at the nearby Tower Hotel fell ill last week – as well as Botswana's Isaac Makwala and German triple jumper Neele Eckhardt.
Two canals, the River Lee in east London and Regent's Canal, that runs from Paddington through to Lime House, east London, see 60 tonnes of weed growing in the murky waters each week.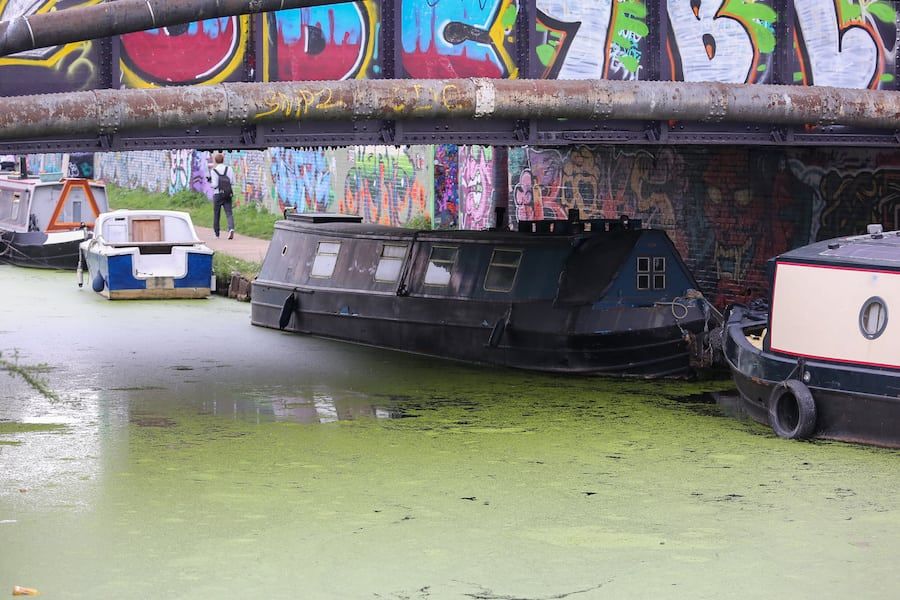 If the weed is left to thrive it can cause problems for local fish and other aquatic wildlife as it starves the water of oxygen.
But the Canal and River Trust say it is not harmful to people, but dogs and other animals have been known to mistake it for grass.
Tom Oliver, Canal and River Trust operations supervisor, says: "Duck weed is really noticeable on some sections of London's canals and rivers at the moment.
"It's not harmful to people, but if left it can become really thick, causing problems for wildlife, boaters and other people using the waterways.
"It is really frustrating to remove, as the weed is so small and the disturbance to the water made by our boats makes it a bit of a moving target.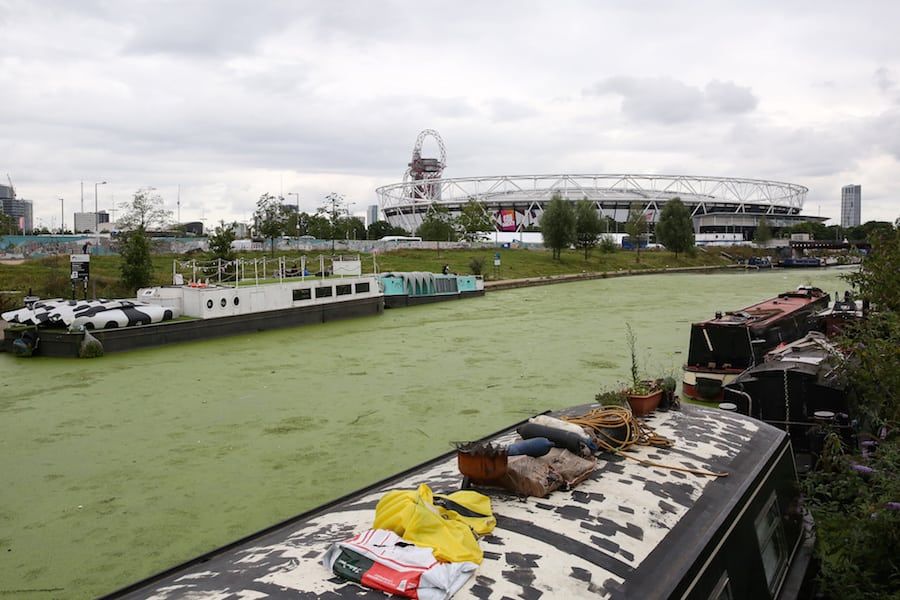 "Clearing the weed is a good example of the type of work we do as a charity.
"And with it being a perennial problem we're keen to find a way of using to our advantage, whether that's biofuel or something else."