A disgraced former Tory General Election candidate broke down in tears as he was jailed after being caught with hundreds of pornographic images of children.
Shamed ex councillor Rene Kinzett, 43, had videos on his laptop of children as young as three-years-old being sexually abused.
The former leader of the Conservative Group on Swansea Council and 2010 candidate for Swansea West watched seven children being raped live in chatrooms and repeatedly asked if anyone had any "pedo mom vids?"
Snaresbrook Crown Court heard he offered to babysit a young boy in Leyton, east London, who he spoke about in a chat about "explicit fantasies".
He was busted for sending pictures and videos to other predators via Whatsapp and Kik instant messengers.
Shamed Kinzett also admitted watching child abuse on a video conferencing website called Zoom.
The disgraced former Conservative Party candidate had been due to be sentenced in December.
But he requested for the hearing to be pushed back because he was dropped by his lawyers after failing to pay thousands of pounds in legal fees.
At the time he said he was working a "terrible job" as a pizza delivery driver but had been recently been employed at supermarket Co-Op.
He said he was in the process of applying for legal aid after shelling out £30,000 to his previous lawyers.
Kinzett pleaded guilty to 14 different counts relating to child pornography, dating back to 2008 and up until as recently as 2017.
The last charge on the indictment relates to encouraging people to stream child abuse on an online chat room in September 2017.
Kinzett's charges include distributing, making and possessing child pornography of the most serious category.
Richard Hearnden, prosecuting, said: "On September 3, 2014, the National Crime Agency told the Met Police that Mr Kenzitt had been identified as uploading indecent images of children onto Twitter.
"They were mostly of young males between 10 and 16, although there were some images of girls between 10 and 16.
"An address was identified in Leyton.
"There were some Category C images uploaded or distributed on the social media messaging application WhatsApp.
"The images that had been uploaded to WhatsApp were traced to IP addresses on separate dates in February 2015 and back to September 2014."
Police traced the IP address to Kenzitt's address and arrested him in September 2015.
Mr Hearnden said: "When the police got hold of the defendant's iPhone several indecent images of children had been sent from that phone.
"The subscription of these IP addresses was the defendant's. There were some associated emails addresses ntnworld.com and the other was a Hotmail address, which reads very clearly to be 'biwelshboy'.
"Mr Kenzitt was arrested.
"Images were found on a Toshiba computer which was found in his house.
"The images included anal penetration of children aged between 10 and 15, naked boys with adult women, and younger girls taking their clothes off.
"He denied making them or distributing them.
"However, there was, in examination of his Toshiba computer, conversations and chats between a user and another user, who has been identified as Mr Kinzett, talking about explicit sexual fantasies involving toddlers and children aged six and eight.
"The conversation focuses on a particular boy who lived in the Leyton area and it's suggested that Mr Kenzitt offered to babysit the boy."
Mr Hearnden said in 2013, Kenzitt also used another messaging app, Kik, to send indecent images of children.
He continued: "Count six is possession of an indent video of child on December 3, 2015.
"This offence concerns a video of a child, it concerns penetration of a boy who is only three years old.
"In December 2015, the defendant was arrested and interviewed."
The prosecutor said the number of indecent images Kenzitt was found with was "in the region of 700".
The former councillor initially denied the offences but pleaded guilty before his trial.
Then in 2017 he was caught again.
Mr Hearnden said: "Count 10 comes from a separate investigation by South Wales Police.
"It concerns several individuals on a video conferencing site called Zoom.
"One of the users was called UK Cloudy Bi Perv.
"The person who was using the IP address was traced to an address in Brighton.
"The address was linked to Mr Kenzitt with along with another man.
"Videos sent in the chat featured a girl, nine years old, being penetrated orally by an adult man.
"The second involved a nine year old girl being penetrated by a vibrator vaginally and then by a man.
"The third involved women of varying ages being mounted from behind by dogs.
"The defendant then asked 'anyone got any videos of mums and boys and anyone got paedo mum vids?'."
Paul Hobson, in mitigation for Kenzitt, said he did not want to speak very much about the offences but said his client had contacted Stop it Now, a charity that provides help and counselling to paedophiles.
Mr Hobson told the court: "He has contacted Stop it Now and the defendant recognises that these are serious offences and that he is in a serious position.
"The indictment spans a number of years and there are distribution offences."
But he added: "I want to invite credit for the guilty pleas, accepting that it cannot be full credit.
"As to the offences themselves I am going to say very little.
"The defendant's does differ from many cases the court said will see in that this distribution was not widespread.
"This was shared with a relatively small group of individuals.
"As to the defendant, he's 43 years of age and these are his first convictions.
"The last of those offences was in late 2017 and there's not evidence he has reoffended since then.
"There's evidence he's sought help with Stop it Now and for drug and alcohol abuse.
"He knows it would be much better if I could say there's been no offending since 2015.
"He's an individual who is very intelligent, has been in good employment with a high salary and with high profile roles.
"He admitted that he had an attraction to this material, that he had a problem exacerbated by drink and drugs.
"In 2017 he relapsed into drink and drugs and reoffended.
"He has faced up to what he did by pleading guilty."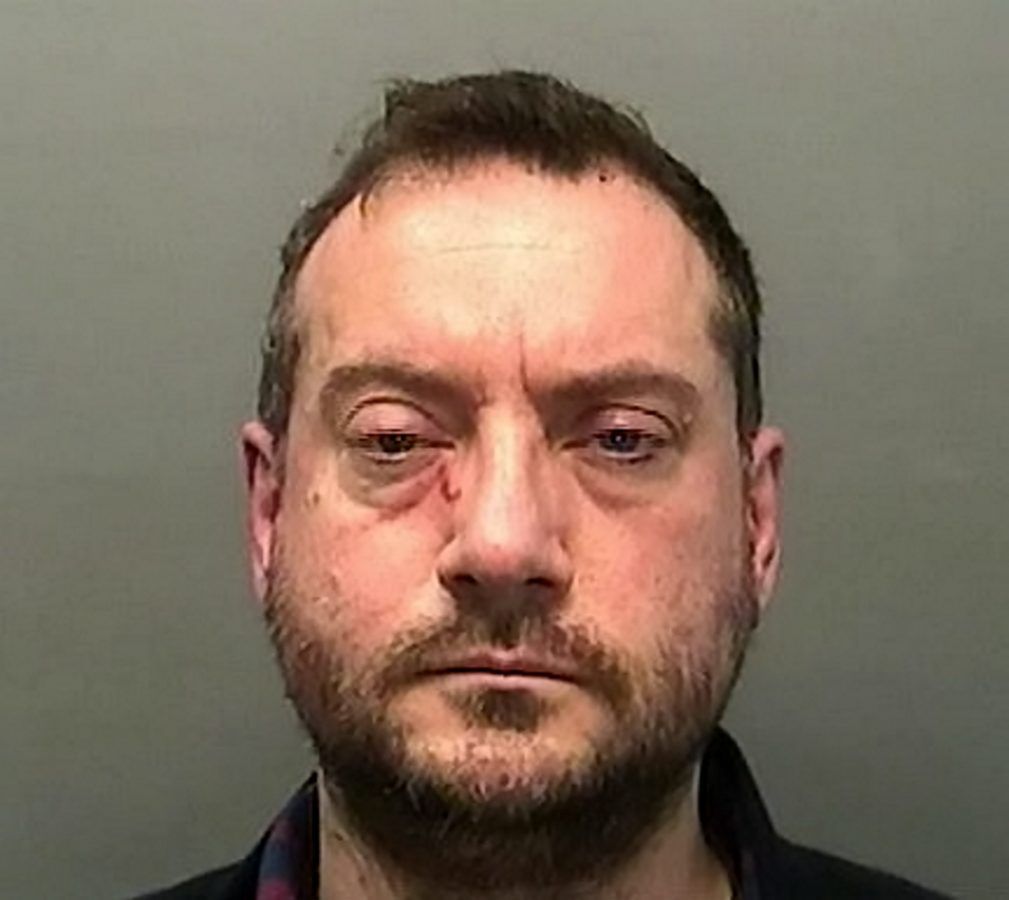 Sentencing Kenzitt to 45 months in jail, Judge Neil Sanders said he could only hand out a custodial sentence due to the seriousness of the crimes.
Judge Sanders said: "Due to the serious nature of these offences I can only give a custodial sentence.
"The offending was over a ten year period of time.
"The defendant was involved in a process which facilitated sharing indecent images.
"These are children who have had these things done to them."
Wearing a grey suit, white shirt and purple tie, Kenzitt of Sketty in Wales, cried as he was sentenced.
The judge also ordered an "indefinite" sexual harm order.
Kenzitt is now prohibited from using an internet enabled device unless a its history can be observed and not deleted.
He was banned from contacting anyone online under the age of 18.
He waved goodbye to three friends, including his brother, as he was led out of the dock to the cells.
By Ben Gelblum and Grainne Cuffe
RELATED NEWS: