This image shows how Hurricane Ophelia transformed a popular tourist beach into a white wonderland – by turning the sea into FOAM.
Coastal areas in Cornwall are already feeling the effects of the strong winds with high tide yet to come.
Penzance was the first to feel the storm's power as Ophelia made landfall in Britain this morning as high winds whipped up the sea by the habour.
And these images and footage from photographer Sally Adams show the scene in Porthleven here Ophelia left the sandy beach covered with sea foam.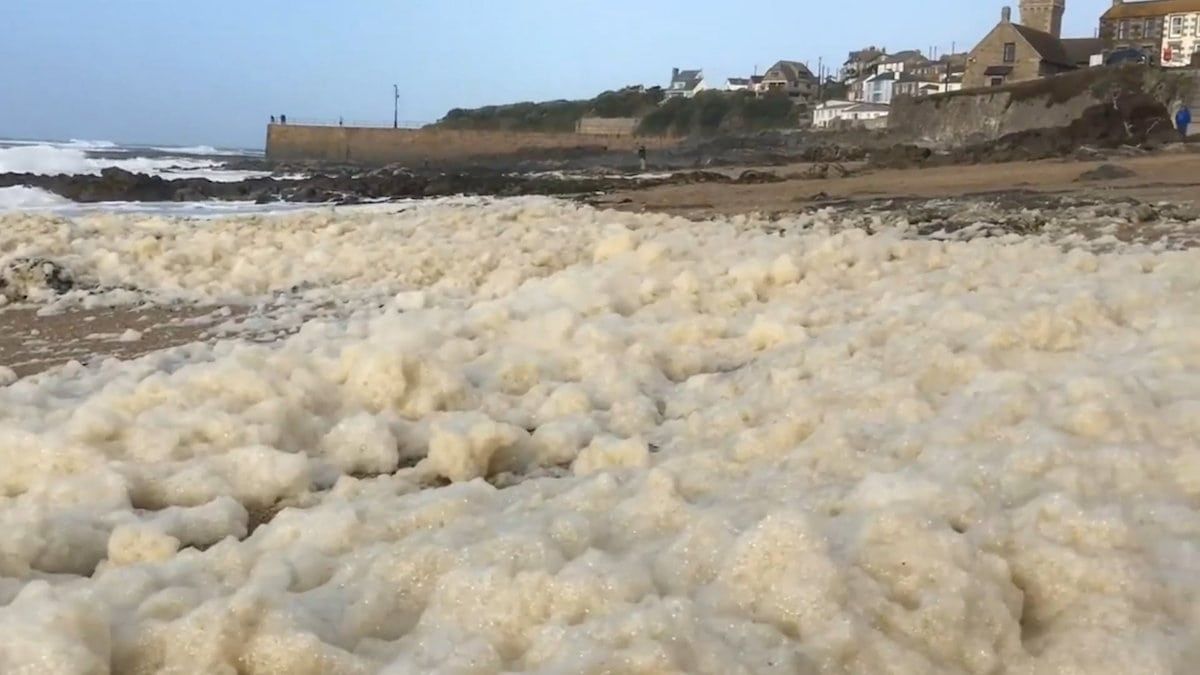 Waves along Cornwall are predicted to increase significantly with heights between 20ft and 45ft as high tide approaches and the storm get closer.
Elsewhere in the West Country residents reported an eerie red sky, which is believed to be dust blown over from the Sahara.
Residents on the Isles of Scilly, who have been bracing themselves for some seriously strong winds, have also already experienced gusts of up to 65mph.
Some schools have closed for safety reasons and flights and ferries have been cancelled.