The brother of murdered private detective Daniel Morgan has said he doesn't believe justice will ever be served after a 34-year quest for answers and an "unwarranted" intervention by the Home Office.
Daniel Morgan, 37, was found dead in the car park of the Golden Lion pub in Sydenham, south-east London in 1987, having suffered a fatal axe wound to the back of his head.
Despite five separate investigations – in which charges were levelled against suspects – and a collapsed trial, no one has ever been convicted of the murder, which is believed to have been linked to the private detective's awareness of high-level corruption within the Metropolitan Police.
Alastair Morgan, who now represents his family as spokesperson, told TLE: "The case has been so messed up over so many decades that I think a trial at this point would depend on people confessing to a crime, which I don't think would happen.
"I do not expect any justice in the term that we use, namely that the perpetrator of the crime is brought to justice and punished.
"I know a lot of people who imagine and who are hoping for prosecutions after the publication of the report – but I'm not holding my breath for that."
Very tired now. 34 years and 3 months and we're still wondering when this is going to end.

— Alastair Morgan (@AlastairMorgan) May 25, 2021
"I'm not holding my breath"
In 2013, an independent Panel was set up under former home secretary, Theresa May, to "shine a light on the circumstances of Daniel Morgan's murder" and the "handling of the case over the period since 1987".
As part of its remit, the Panel seeks to address a number of questions relating to a number of areas, including: police involvement in the murder as well as whether police corruption protected those responsible.
Eight years after its establishment, the Panel was due to publish its long-awaited report into the murder of the father-of-two on 17 May, but this has since been delayed after a direct intervention from home secretary Priti Patel, who wished to "review its contents".
The publication date had already been pushed back by the Home Office until 24 May as a result of the death of the Duke of Edinburgh and the local elections.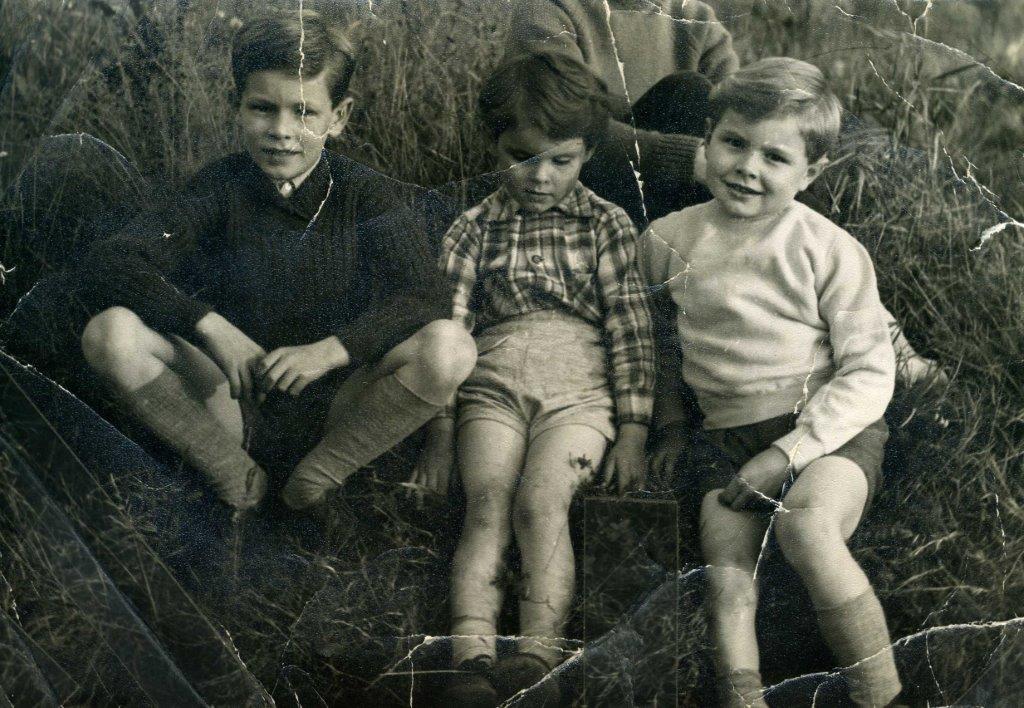 In a statement, Daniel's family said: "This unwarranted and very belated interference by the Home Secretary amounts to a kick in the teeth for us.
"We have been living through the torture of waiting to see the Panel's report over the last several years, months, and weeks.
"We call on her, even at this late hour, to try to understand her limited role in relation to the Panel and the need for sensitivity and basic human decency in the exercise of her powers, mindful of the unending distress she is causing to each and every member of our family."
"Upset, irritation and suspicion"
Meanwhile, the Panel called the move "unnecessary" and "not consistent with the Panel's independence".
It said: "A review of this nature has not been raised previously in the eight years since the Panel was established in 2013.
"The Panel believes that this last-minute requirement is unnecessary and is not consistent with the Panel's independence."
For Alastair the intervention from the Home Office has brought "upset", "irritation" and, most of all, "suspicion" for him and his family.
He told TLE: "I think when those feelings subsided I realised I'd already been through similar situations on so many occasions in the past with disappointments and setbacks.
"I don't know why Priti Patel has acted in this way because she's known that this panel has been sitting for her entire tenure as home secretary.
"I think the intervention is completely unwarranted and I do not expect there to be any redactions because I think by redacting areas, Patel will draw huge attention to the report that wasn't there before.
"The panel has carried out their work independently, and the actions of the home secretary were not in the terms of reference."
"As much justice that I can hope for"
Subject to final confirmation by Priti Patel, the report of the Daniel Morgan Independent Panel is due to be published in Parliament on Tuesday 15 June, three decades after his murder.
However, it is now understood that this date is provisional and could be extended further if necessary to allow the Home Office more time to review the report.
Commenting on what has kept him determined in his 34-year quest for the truth surrounding his brother's murder, Alastair explained that it was the "opposition" he had felt.
"I have not doubts in my own mind who is responsible for the murder, there is no mystery. But I felt that over the years, organisations committed one provocation after another against my family.
"It was what I saw going on that made me realise: 'I can't live with this'. I promised my brother after he died that I would expose the corruption and I just wanted to have the killers caught and brought to justice," he told TLE.
He added: "A part of justice is knowing how the police investigated Daniel's murder, and we are hoping to discover in great detail with the report.
"What I want is for the way the police who investigated this to be exposed and that for me is as much justice that I can hope for."
Related: Food prices set to soar thanks to Brexit-related red tape