A brazen thief is being sought by police for a string of thefts by targeting diners in luxury restaurants.
The grey-haired suspect was caught on CCTV in central London pinching wallets and purses from restaurants and hotels.
Police began hunting the thief after he was pictured sitting next to a woman as she sat down for dinner last month in Victoria.
He pulled her bag towards him with his feet and rifled through it – before nicking her purse and sliding off.
Just over a week later, the same man sneaked into a restaurant near Victoria train station and dip her bag for her cash.
Then on October 26 – the man slipped into a coffee shop before raiding the cloakroom – bagging himself another purse and some cash.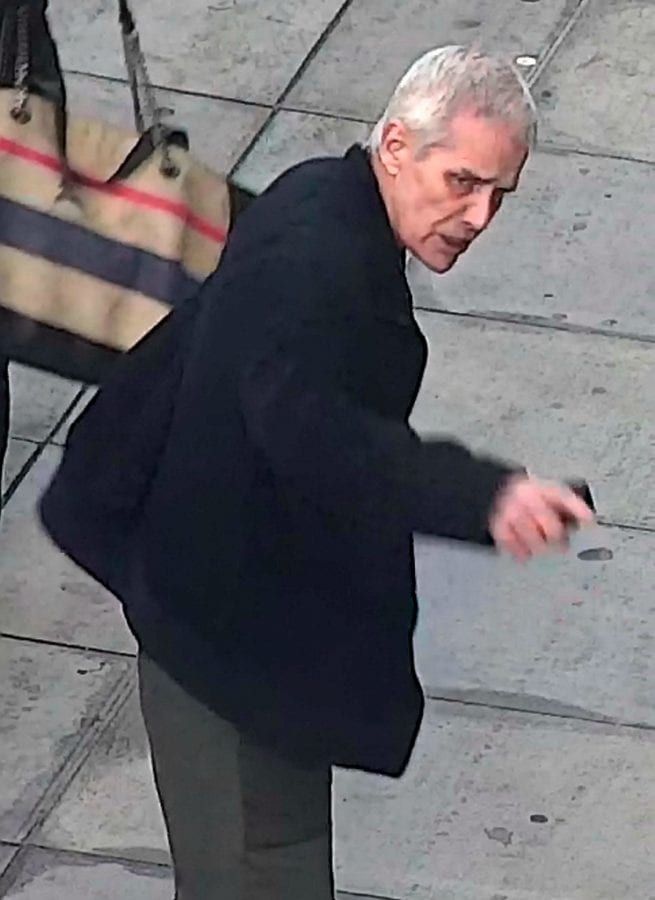 Later that day, he walked through the back door of a nearby restaurant and pinched the wallets of two staff members.
He was then seen stealing a woman's handbag from the back of her chair while she sat at another restaurant on the same road.
After the thefts, police were able to trace the thief to local supermarkets, where he was seen using the victims' cards.
Police Sergeant Karl Rees said: "We would like the public's help to identify this man, who we would like to speak to in connection with these five thefts from around the Victoria area.
"Not only does it feel incredibly violating when someone takes your possessions, but it is also a real inconvenience for the victims.
"I would urge anyone who recognises this man to contact police as soon as possible."
By Daniel Hammond