As reports emerge that the Home Office is slashing a scheme to bring vulnerable unaccompanied children to the UK, four British children the same age as many of the children homeless in Northern France gave us their response after helping their counterparts not fortunate enough to have been born in the UK.
Labour peer Lord Alf Dubs, who came to the UK as a Jewish child refugee on the Kindertransport, urged the UK Government to take its fair share of lone children seeking shelter in the UK, and under significant public pressure it had been agreed that 1,800 vulnerable children would be admitted.
But the Home Office appears to be reneging on their commitments, with new reports that only nine more children are set to join just 200 admitted to date under the Dubs scheme.
Charities such as Care4Calais have warned conditions have reached a crisis point since the shanty town of the Calais Jungle was destroyed by French authorities.
Home Secretary Sajid Javid's pressure on French authorities to stop refugees attempting their own risky channel crossings has made their lives even more difficult, which may actually be spurring more to desperate acts.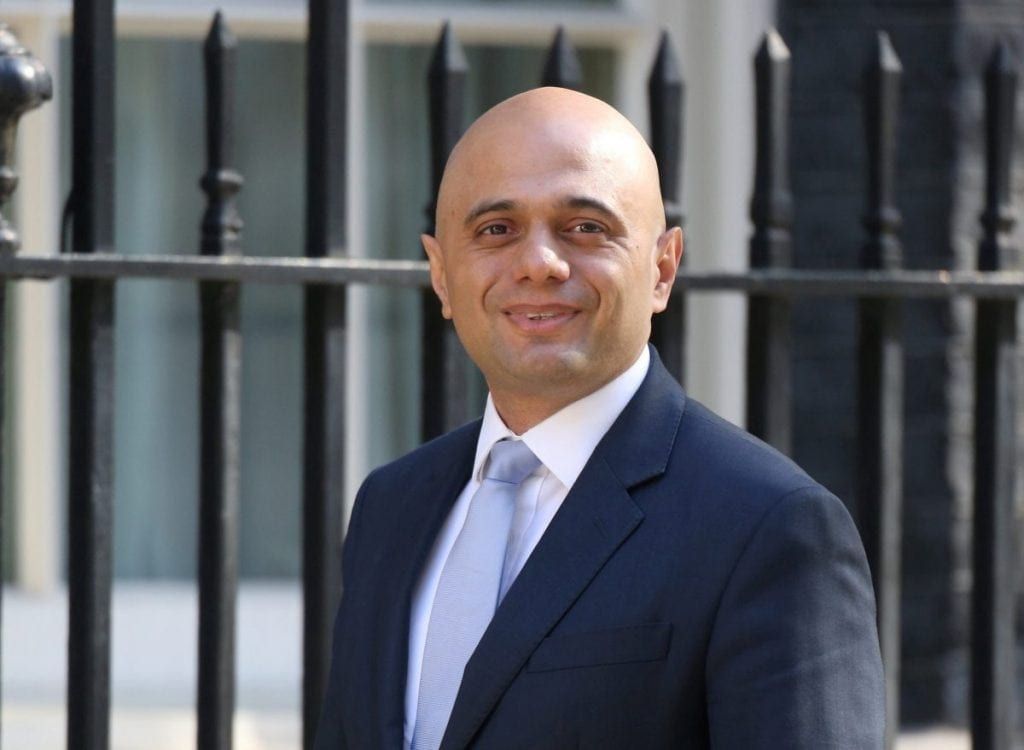 Among those sleeping rough are hundreds of unaccompanied minors at risk of trafficking and abuse – some as young as 12 – with numbers almost doubling in the past three months, according to charities who warn the situation is only getting worse.
Care4Calais has been working with UK and local volunteers to provide humanitarian aid to the thousands of refugees sleeping rough in squalid and inhospitable conditions.
Clare Moseley from Care4Calais said: "People are sleeping rough with no access to sanitation or shelter and under continual harassment from the police.
"Every day they say that they want to be safe, but the harshness of life in Calais leaves them with little hope for the future. People do not want to risk their lives and they do not want to enter the UK Illegally – they just want their asylum claims to be heard."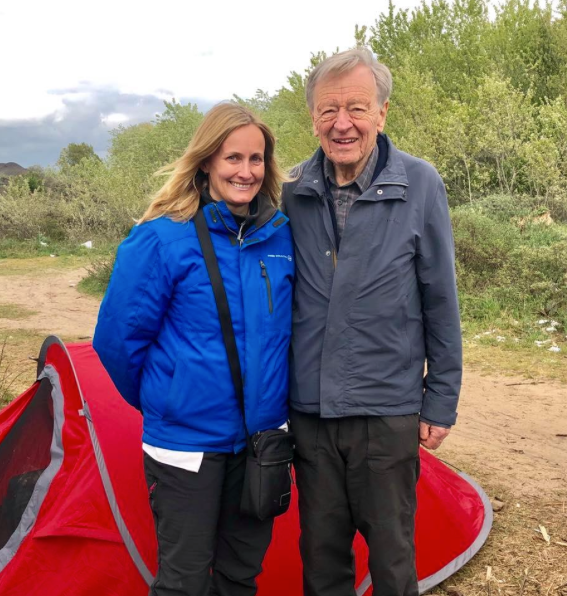 Teenagers from Latymer Upper school in West London recently visited Care4Calais to help out. We asked them to write their impressions after meeting children who are just like them, except that due to where they were born cannot enjoy the freedoms of their British counterparts.
Charlotte, 15:
"Why I believe in the Dubs Amendment – the UK's commitment to take vulnerable children: a lot of people think the Jungle is gone, but you cannot destroy a jungle. You can scatter it, yes. Terrorise it. Forbid it. Burn it. But you cannot destroy a jungle built of humans. And these humans need our help.
"If I were you, I'd trace back your own family tree.
"It would probably be an enlightening experience, but I am fairly sure it would not be painless.
"I'm just fifteen, sure, yet living in London I know a fair amount of people, and very few are purely British. Even the ones that are have family that have ran away from somewhere at some point.
"My father is half Arabic, and we have a history of seeking refuge. My grandfather was born in Indonesia. Japan invaded the country and put many people in camps in the Second World War, including him as a newborn. When the allies released them in 1946 they fled to the Netherlands where they had family.
"40 years later, my Swiss father met my American mum in Chicago and moved to London where I was born.
"Somewhere in your blood there is someone, probably more than one, who has had to run away.
"So why, now, are those who relocate because their life is at an immediate risk, unwelcome?
"Unlike many I met in Calais, I simply had the good luck of being born on this island, with parents who were accepted.
"But acceptance is a choice, a conscious decision of who we believe is worthy to be a part of Britain.
"And if all the children – parents too – who are being denied entrance to one of the most developed nations in the world are deemed not worth enough, then how do we rationalise the worthiness of those who are already here?
"In the financial year of 2018/19, an estimated £1.9 billion was spent on Brexit, and we all know there is going to be more where that came from. My personal opinions on Brexit aside, for the government to spend this, and then turn around and claim that we do not have the money to accept children – just to repeat that: children – is nothing short of a lie."
Jess, 15:
"If you or a family member got displaced through no fault of your own, you would expect a level of humanity from others to offer help. Now why is the current migrant situation any different?
"After meeting many myself and hearing from others who have, I can confirm that no one wants to work more and wants to work harder than them, and why wouldn't they?
"After being driven out of their homes and leaving their families there is nothing they would like more than to have a stable home and be able to bring their families over which they can only achieve through work.
"As a human and a member of society it is important to 'treat others as you would like to be treated.' Ignoring the innocent lives in danger due to elements out of their control simply because finding a way to help doesn't fit by itself into your daily life is definitely not how you would like to be treated.
"If you aren't at least attempting to do something to help while you know people's lives being threatened on such a large scale it does not make you neutral."
Charlotte, 15:
"It is very easy for us, sitting comfortably in our western bubble, to say 'refugees run from their own country's problems, so it's not our problem.' But we have taken this even a step further, because now, for many refugees today, we are the problem.
"We rail at the numbers of 'intruders' coming across the ocean to steal our jobs, as we blissfully munch on our 'methane-making' burgers. We sit in our comfortable cars but change the station to avoid hearing about the many innocent people seeking asylum, diesel fumes spewing.
"It is our ignorance and greed that, in fact, contributed to the refugee crisis. Worsening it is our refusal to deal with it. We contributed to the forces that drive people from their homes, and yet, we refuse to even allow them into our country.
"Quite frankly, we have abused our privileges as a wealthy nation and left others to deal with the consequences.
"As a fifteen-year-old, I fear for the many dangers of climate change – consequences felt right now by people in many parts of the world whose livelihoods and lives are at risk. But let us take this crisis as a warning: there is time yet.
"It is time to open our minds, hearts and borders to those in need."
Enrico, 15:
"I think the main issue is that we forget that these people are just like us. Just because of the misfortunes that they suffered, be it war, political persecution or natural disasters, they are still people with the same potential as anyone born into more fortunate circumstances.
"Not only have they suffered so much already, but they will continue to do so if we do not act differently. Instead of closing our borders we should be eager to help, as we are in a unique and privileged position to be able to do so.
"After having been left with no choice but to leave their homeland and travelled hundreds of miles to reach their destination, why do we greet them only with our ignorance?
"Of course, our first priority must be to help them out of desperation but it does not end there.
"As more developed countries we have the ability to make the most of these refugees' skills or train them to become more, which I believe makes this our responsibility.
"But this is impossible if we do not challenge our perception and begin seeing the migrant crisis as not a burden on Europe, but an opportunity."
Clare Moseley, founder of Care4Calais added:
"Having the Latymer Upper School students in Calais is inspiring and fills me with hope.
"These young people see humanity and look for solutions that will benefit us all.
"Our politicians could do well to learn from them."
Find out more about about the work of Care4Calais