A pilot accused of killing 11 people in a horror crash at the Shoreham Airshow appeared in court today (THURS).
Andrew Hill, 54, crashed a Hawker Hunter jet on to a main road while performing a loop as part of an aerobatic display.
But he failed to complete the manoeuvre and crashed onto the A27 dual carriageway in West Sussex, Westminster Magistrates Court was told.
The crash on August 22, 2015, killed 11 men, who were either in vehicles on the A27 or standing by the roadside.
Hill suffered serious injuries but paramedics came to his aid and he survived.
Hill appeared in the dock charged with 11 counts of manslaughter by gross negligence.
He is also charged with endangering an aircraft, contrary to Article 137 of the Air Navigation Order 2009.
Hill is charged with the manslaughter of Maurice Abrahams, Dylan Archer, Anthony Brightwell, Matthew Grimstone, Matthew Jones, James Graham Mallinson, Daniele Polito, Alexander Reeves, Henry Schilt, Richard Smith, and James Trussler.
The court heard he is no longer flying.
Hill confirmed his name, date of birth, address and nationality as British.
He indicated not guilty pleas to all 12 charges.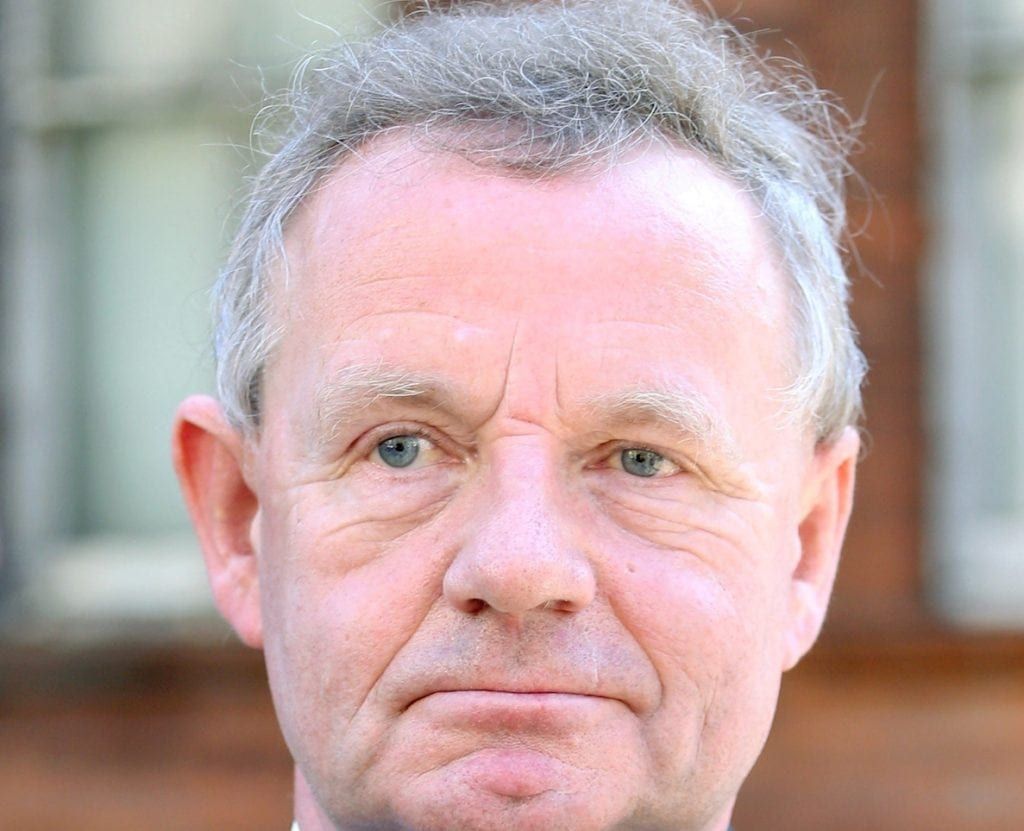 Grey-haired Hill sat in the dock wearing a dark suit, striped shirt and green tie.
Simon Ringrose, prosecuting, told the court: "On the morning of August 22nd, 2015, Mr Hill was the pilot of a Hawker Hunter display aircraft at the Shoreham Airshow.
"During the course of a loop manoeuvre, the aircraft failed to achieve sufficient speed and height, and failed to complete the downward part of the loop.
"And the aircraft impacted on the dual carriageway, causing 11 fatalities to men either in cars on the road, or in the vicinity.
"Mr Hill, although he suffered very serious injuries, was attended to by paramedics and survived, obviously, the incident.
"And following a very detailed investigation by Sussex Police he has been charged with these 12 offences in relation to this incident."
He added: "This has been a long and painstaking inquiry."
A plea and trial preparation hearing was fixed for May 17 at the Old Bailey.
Chief Magistrate Emma Arbuthnot asked: "Is your client still flying?"
Stephen Spence, defending, replied: "No, he is not at the moment."
Mr Spence said a trial would be expected to last six to eight weeks.
Gross negligence manslaughter carries a maximum sentence of life imprisonment, while endangering an aircraft carries a maximum five-year jail term, prosecutors said.
Hill, of Sandon, near Buntingford, Herts, was granted unconditional bail.
https://www.thelondoneconomic.com/opinion/notorious-spycop-at-the-centre-of-stephen-lawrence-inquiry-is-finally-revealed-now-can-we-tackle-state-racism/18/04/