Many Irish citizens currently living abroad are travelling back to their homeland to vote in the referendum over whether to repeal the 8th amendment of the Irish constitution.
Irish people all over the world are hoping to make a big impact on today's abortion referendum– by flying home to vote.
The 8th amendment, which was approved by a referendum in 1983, recognises the equal right to life of the mother and her unborn child.
Thousands of Irish women travel across to the sea to Britain to have an abortion every year.
These three Scottish based Irish citizens flew home to vote yes in the abortion referendum.
Irish citizens living in Scotland, and elsewhere, only retain the right to vote for 18 months if they intend to return home in that timeframe. 
Angela O'Callaghan, who studies French and English Literature at the University of Edinburgh, has received special funding from the National Union of Students to vote yes in the referendum.
The 21-year-old, originally from Cork, was originally pro-life — and even signed petitions supporting the movement when she was a teenager — but has changed her opinion as she grew older.
She said: "Personally, I have travelled home to vote in order to use my vote to Repeal the Eighth Amendment.
"I am very lucky to still be able to vote having only moved away from home recently, and I need to use this vote for another Irish person abroad who cannot.
"The personal stories shared online by those who have been affected by the Eighth Amendment have created a community which has heightened my understanding of the Eighth Amendment and my passion to have it repealed.
"I have cried for these women as if they are my own friends, sisters or mother.
"My opinion did change, but not during the process of this referendum.
"What I think, which is not understood by people who were not brought up in Ireland, is that from day one we are taught that life is precious in the eyes of God and that abortion is murder.
"I remember being 13 or 14 years old signing Pro-Life petitions, reading through their leaflets and wondering how anyone could do such a thing.
"Now, age 21, I see how the Eighth Amendment takes the right of having a choice from a woman.
"The rhetoric surrounding abortion in Ireland further stigmatises women who seek abortion abroad, and leaves them fearing up to 14 years in jail if they attempt to self-abort.
"It feels incredible to have the financial and emotional support of my University during this time.
"Right now, it's tense – much tenser than I expected.
"Campaigning has gotten nasty on both sides and people are tired. This has been a huge emotional strain on our country, and I hope that it will have been worth it.
"I think those of us coming home to vote have an energy that was lost along the way, and this energy will push us over the finish line."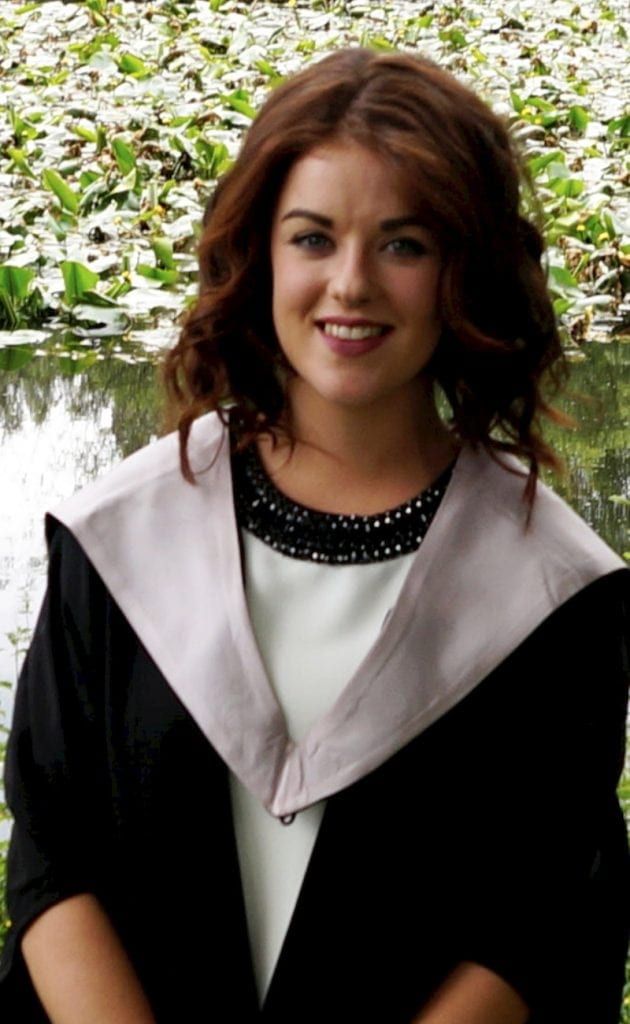 Laura Boyne, an office worker in Glasgow, has travelled home to vote yes in the referendum.
The 24-year-old, who is still registered to vote at her parents' address in Naas, Co. Kildare, says the 8th denies pregnant women the right to adequate healthcare.
She said: "All pregnancies are different and all pregnancies are personal.
"The 8th forces rape victims to suffer additional trauma in continuing with their pregnancy against their will.
"The 8th strips parents of their right to do what they believe is in the best interest for their child, in the cases of fatal foetal anomalies.
"The 8th denies pregnant women the right to adequate healthcare, to the healthcare they deserve.
"The 8th Amendment forces Ireland to turn its back on pregnant women in need and forces them to fly across the Irish Sea to receive care away from their family and their support system.
"To my knowledge, no one I know has been forced to continue with a pregnancy because of the 8th.
"But that doesn't mean that it hasn't happened to someone I know.
"Under the 8th women can face 14 years in prison for undergoing an abortion. In Ireland, abortions are done in secret, away from the security of medical professionals.
"Two women every day, on average, take abortion pills bought over the internet – the 8th amendment isn't stopping women from having abortions, it's stopping them from accessing the health care they deserve and should be entitled to."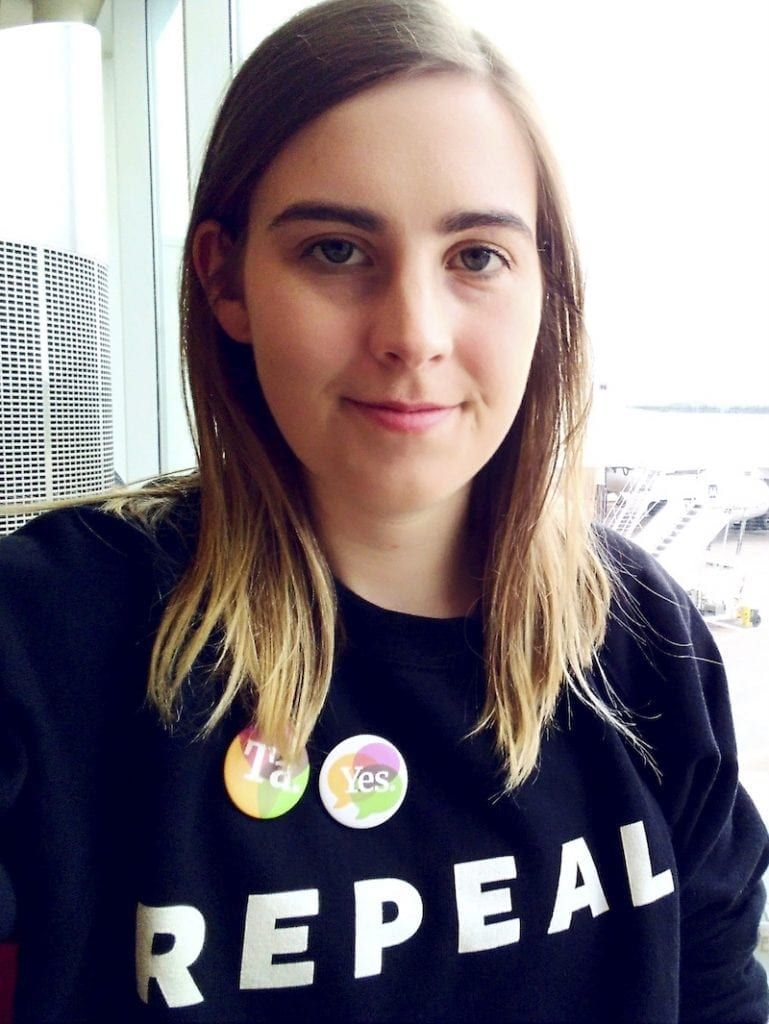 Olivia Furey, a student at Edinburgh College of Art, said that a pregnant woman whose life is at risk to a cow in a similar situation.
26-year-old is another Irish citizen taking advantage of an NUS Scotland bursary to fly home to vote in favour of repealing the 8th amendment.
She said: "I am voting yes to repeal the 8th amendment, as the ban on abortion is completely unworkable in Ireland.
"Rape victims, cases of fatal foetal abnormality and victims of incest who need abortions, all have to travel overseas to access the healthcare they need that Ireland refuses to provide for them.
"When I am in Ireland, I do not have full rights to my own body with the 8th amendment in place.
"If a cow's life is at risk from giving birth, a veterinarian will abort a calf. A pregnant person whose life is at risk can only be given an abortion once their life is at immediate risk.
"The pro-choice campaign has given me so much hope that we will see change in Ireland. It has been a grassroots form of activism.
"There have been so many people coming together, taking part in marches and using their voice.
"My opinion never changed throughout the whole campaign. Pregnant people should have a choice. No one's reason should be put above someone else's.
"A person's mental health should be taken just as seriously as someone's physical health.
"Some people are for abortion in cases of rape or fatal foetal abnormality, but in no other circumstances.
"And that just shows how some people in Ireland's views are that you have to have suffered a certain amount to have a choice.
"It was no question that I wanted to come home to use my vote to repeal the 8th amendment.
"I have received the bursary from the NUS to cover the cost of my flights home to vote. I think it is fantastic that the University is supporting their students right to vote and to have their voice heard."
Anti-abortion Tory MP Jacob Rees-Mogg profits from pills used for illegal abortions
Sickening: New US law allows men to block wives' abortion even in cases of rape or incest