Phillip Schofield has received the ultimate piece of fan mail – a 14ft tall marble statue of himself.
Christmas came early for the popular This Morning presenter as he signed for the topless replica of himself – complete with rippling muscles.
The much-loved TV personality accepted delivery of the unique doppelganger with typical grace.
It was tagged with an accompanying note which read "Hope you like your statue – and aren't too weirded out by it".
The giant marble imitation was sent by webuyanycar.com ahead of their new advertising campaign 'So Schofield' which launched yesterday (8th December).
It positions webuyanycar.com as being inspired by Phillip Schofield 'the most loved man in Britain…unofficially', and explains how the brand aspires to Schofield's unparalleled popularity and values.
Phillip looked stunned and amused as he signed for the gargantuan, bare-chested delivery.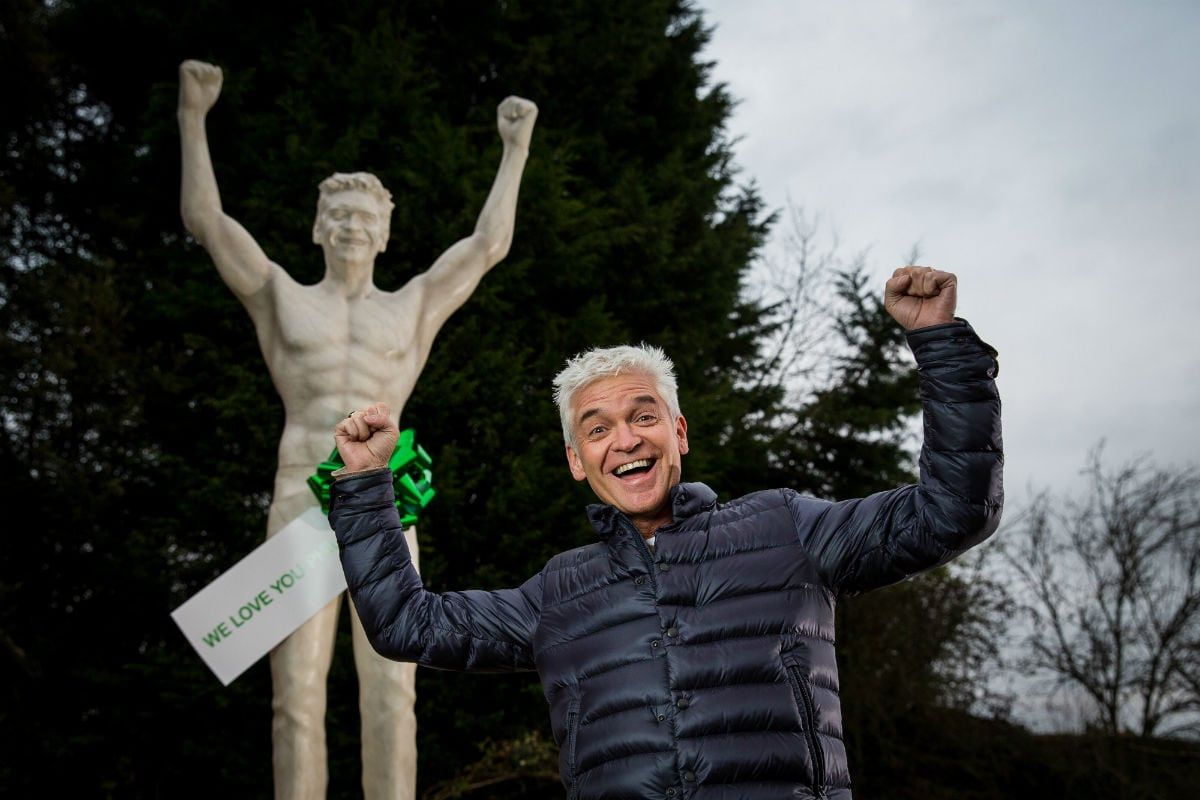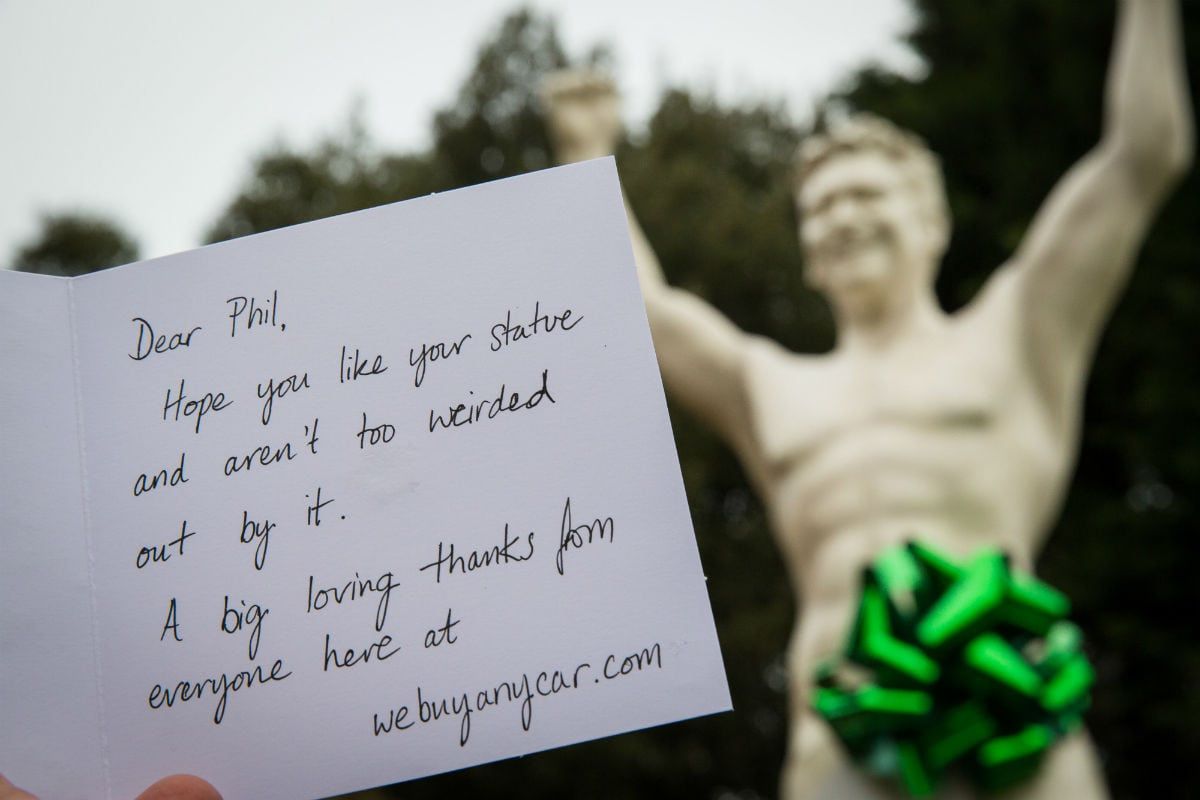 Phillip said: "Well, what a lovely surprise that was! To come home from work and find a 14ft statue of me in the garden.
"I think the shirtless pose is such a … unique idea, and so accurate too."
The car-buying company's latest TV ad sees an identical statue erected at the webuyanycar.com's head office.
A spokesman for webuyanycar.com said: "Phillip is the inspiration behind our new Phil-osophy and we thought this gift was the perfect way to really show our love and respect for the big man himself.
"We wanted to thank Phillip for helping to show us the way in everything we do and hope he loves his statue as much as we love ours."