Barmy eccentrics are asking celebrities for 'donations' so they can open – Britain's first POO MUSEUM.
Daniel Roberts invented a procedure where turds are flash frozen before being encased in resin and polished to a sheen – like bowling balls.
After practising with dogs and foxes – as well 25 other animals including LIONS – the mastermind behind the madcap museum idea is reaching out to celebrities to come to their building on the Isle of Wight and leave them a donation.
The team behind the National Poo Museum plan to open this summer and they are begging A-listers like Eddie Redmayne and Catherine Zeta Jones to help them draw in the crowds.
The people behind the strange idea are a local collection of artists, musicians and ecologists who call themselves Eccleston George.
Creative director Nigel George said: "Poo provokes strong reactions and most of us, under the layers of disgust and taboo, are fascinated by it.
"It would be fantastic to have a few famous poos when we open to create a Madam Poo-ssauds style display."
The idea for famous faeces came from comic Sally Phillips, who rang while working on a TV show.
Nigel said: "Last year Sally called us and asked for an estimate on how much it would cost to encapsulate Bob Mortimer's poo.
"She wanted to use it in The Most Surprising Expensive Item round of Taskmaster.
"Usually it'd cost around £2,000 to dry and display a sample but we estimated Bob's poo to be worth £15,000 to our museum for sheer value of getting people in.
"We didn't end up getting hold of Bob's poo but Sally did take one from our collection to show on TV."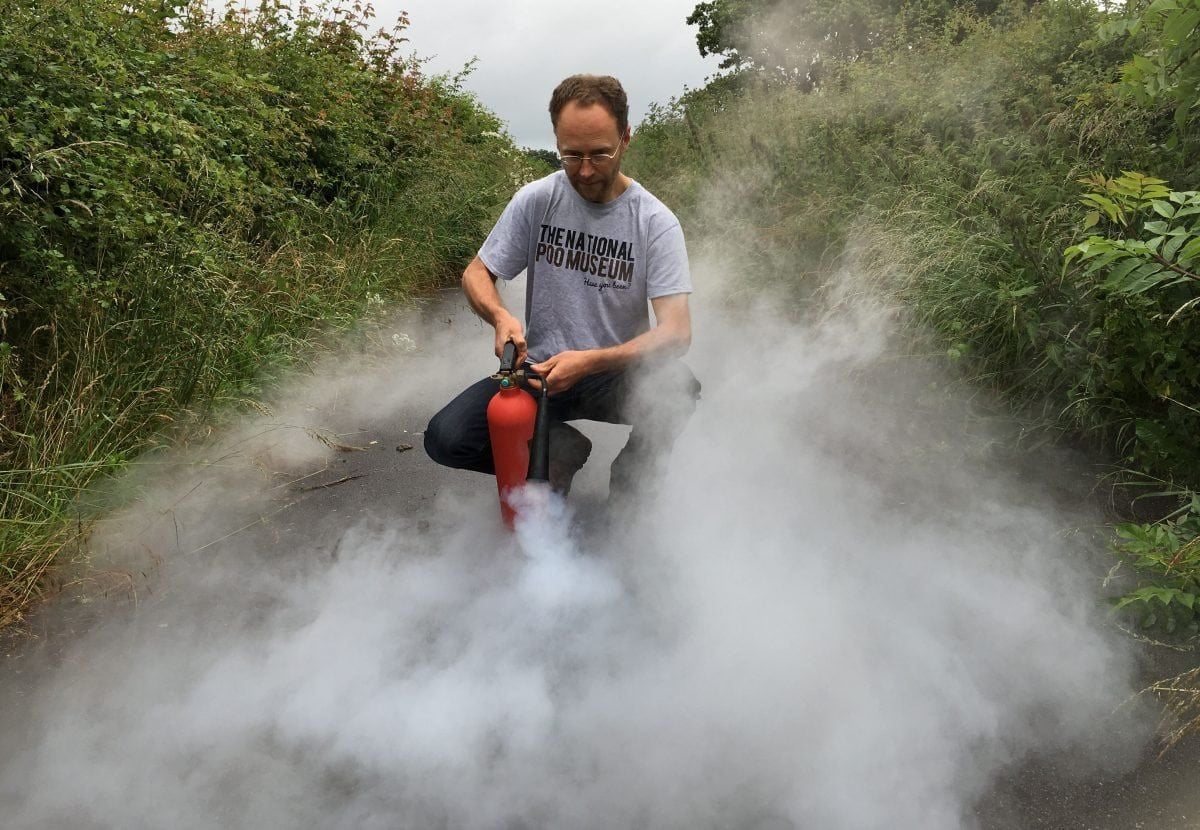 The National Poo Museum has a serious side too and promises to "lift the taboo on poo" and school visitors on stool, poo health and bowel problems.
Nigel said: "We've worked with some bowel cancer charities in the past and they say looking at your poo can help spot the early warning signs.
"It would be great to have some famous poos to show celebs are not afraid to look at their bowel health and we shouldn't be as well."
The team already has 26 poos preserved in illuminated resin spheres ready to put on display.
It is prepared by a stint in the team's special poo drying machine.
It can take an hour to dry a stick insect poo but a lion's can take a fortnight.
Nigel said: "The final product looks beautiful but it's very difficult to do.
"When we collect the poo we squirt it with a fire extinguisher to freeze it and then carefully transport it back to the drier.
"Every drop of moisture has to be dried out which can take some time as 75 per cent of poo is water.
"After that we start the resin process which also takes ages.
"There's a risk of it spontaneously combusting and starting a poo fire if you don't add the resin slowly enough.
"Even then the poo is not clear when it comes out and we have to start the polishing.
"The poo is magnified inside the sphere which really captivates people."
The Museum has been given £15,000 by the Isle of Wight council but it needs an extra £10,000 to complete the global poo hub at the derelict Sandown Barrack Battery site.
https://www.youtube.com/watch?v=08JCqgT6iWQ
Their Crowdfunder page described the new venue as: "Small but beautifully formed with battlements, gardens, secret tunnels and a moat."
It is hoped that there will also be a café, shop and a normal public toilet.
Nigel said: "We are really keen to re-open the toilets and we're aiming to make this the world's most brilliantly interesting public toilet, an experience worth dropping in for whether it's ones or twos."
The creative team's inventor Daniel Roberts will be in charge of rebuilding the convenience.
Nigel said: "Anything could happen. Dan's an absolute genius – the archetypal mad British inventor – the mind boggles."
TV presenter Kate Humble backed the museum crowd-funding campaign on Twitter.
She wrote: "The world would be a much poorer place without the National Poo Museum… I poolitely beg you to support this fantastic institution."
By Ben Gelblum and Bryony Jewell