A 38-year-old man has no excuses for not cleaning his flat – after amassing a collection of 300 vacuum cleaners. Addict Steve Cook has been collecting vintage vacuums since he was three-years-old. Collector Steve estimates he has spent around £10,000 on the haul and he's now run out of places to store the hoovers in his tiny one-bed flat.
But the hoarder, who claims to have the third largest collection in the UK, insists the lack of space won't prevent him from buying more. The collector was given his first device – a Hoover Constellation – by his late father Roy Cook who at the time was a caretaker at a local school and brought it home to repair.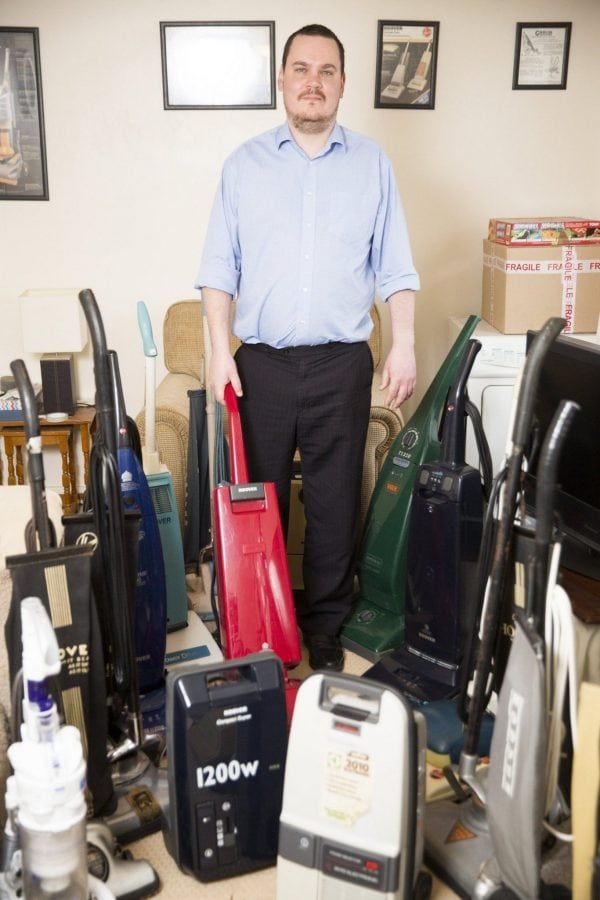 Steve, from Swindon, said: 'I have probably got the third largest haul in the UK, there are people who have more than me. I have probably spent £10,000 in total over the years.
'I have to stop myself from buying more sometimes because I have to think about how I am going to live for the rest of the month.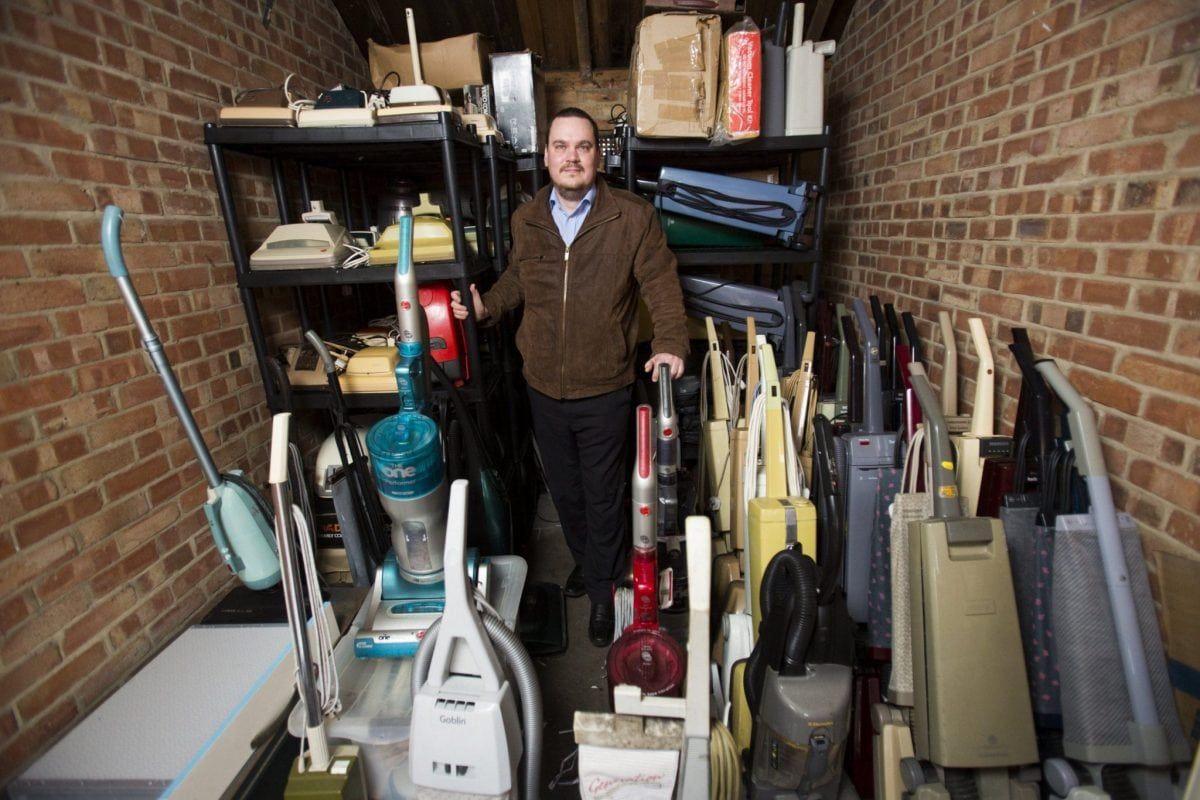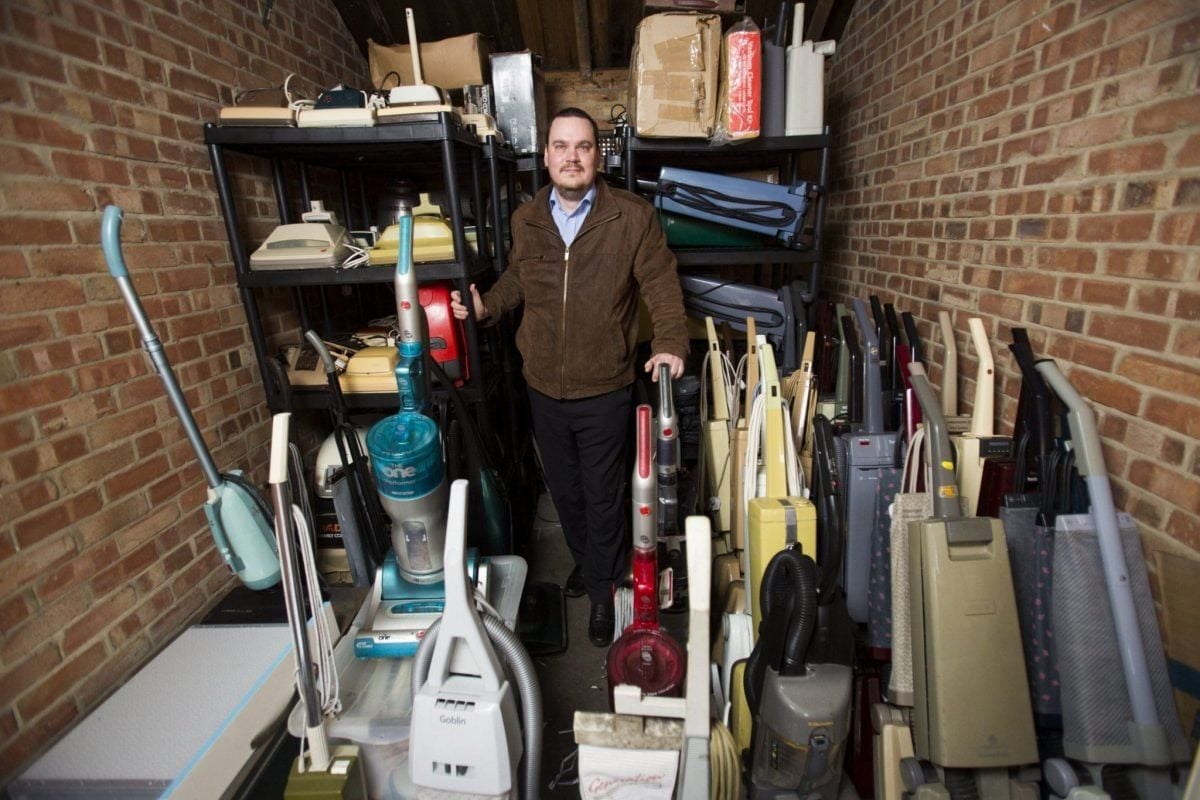 'I used to get some really great finds at carboot sales. I bought a Moulinex Major which is incredibly rare at a sale in Peterborough for £2.
'I almost bit the man's arm off. I threw the money at him and ran off with the cleaner.'
Watch video here