A bold pilot has pulled off a dazzling aviation stunt by landing his plane – on a PIER.
Polish Lukasz Czepiela, 35, managed to touch down on Europe's longest wooden pier but which is only just wide enough for his plane to fit on.
Lukasz is renowed for his precision flying but required pinpoint accuracy to perform the tight landing much to the shock of tourists looking on.
The entire length of the pier in Sopot, Poland, is 511 metres but he just had a 100 metre strip on which to land.
The even greater challenge was the narrow 10.5 metre wide strip he had to land on which is the same width of the pier between the barriers.
Lukasz performed the landing in a Carbon Cub EX2, a plane that allows for short distance landings and take-offs.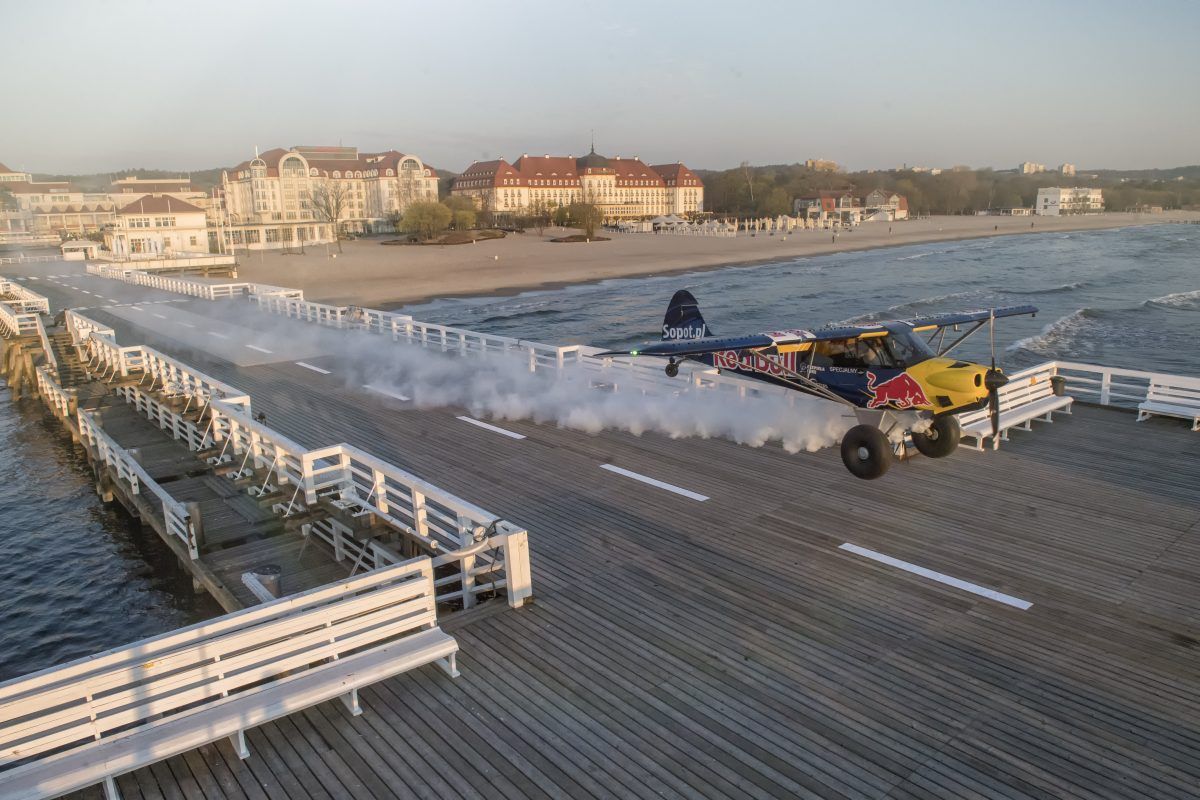 He said: "The plane has a very large lateral surface and is very light. A side wind is very common on the pier.
"We had only one and a half meters of central stock, the margin was also small, but we managed to do everything safely.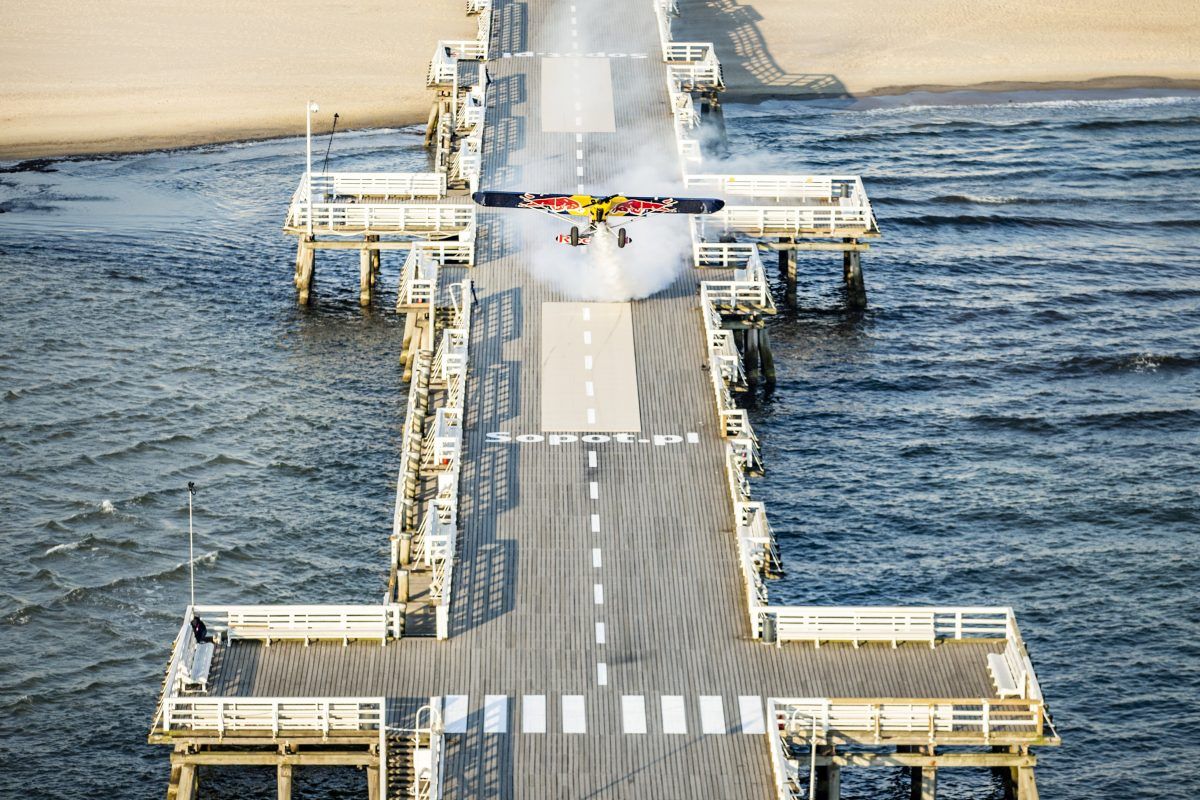 "I put in landing and preparing for it a lot of preparation. I trained at various airports and I'm glad that the project went so well."
VIDEO BELOW
Pensioner who lives next to airport has 50 planes a day driving past her back garden