The last survivor of the Great Escape has died – aged 99.
Bomber pilot Richard 'Dick' Churchill, a prisoner of war at Stalag Luft III, believed he escaped execution because he shared the Prime Minister's surname.
He died on Wednesday, February 13.
Dick was among the 76 who crawled through tunnels in March 1944 in a bid for freedom.
Only three escaped while 50 were rounded up and shot on Hitler's direct orders.
Dick, who adopted the identity of a Romanian and spent two nights on the run from 50,000 German policemen, thousands of members of the Hitler Youth and elite squads of the SS.
He and comrade Bob Nelson, who pretended to be Swedish, were found by farmers cowering in a barn.
They were the 50th and 51st of the 76 Allied airmen to escape from the high-security camp in the German province of Lower Silesia, 100 miles south-east of Berlin.
The daring venture was known as Operation Escape 200 — but became immortalised by 1963 film The Great Escape starring Sir Richard Attenborough and Steve McQueen.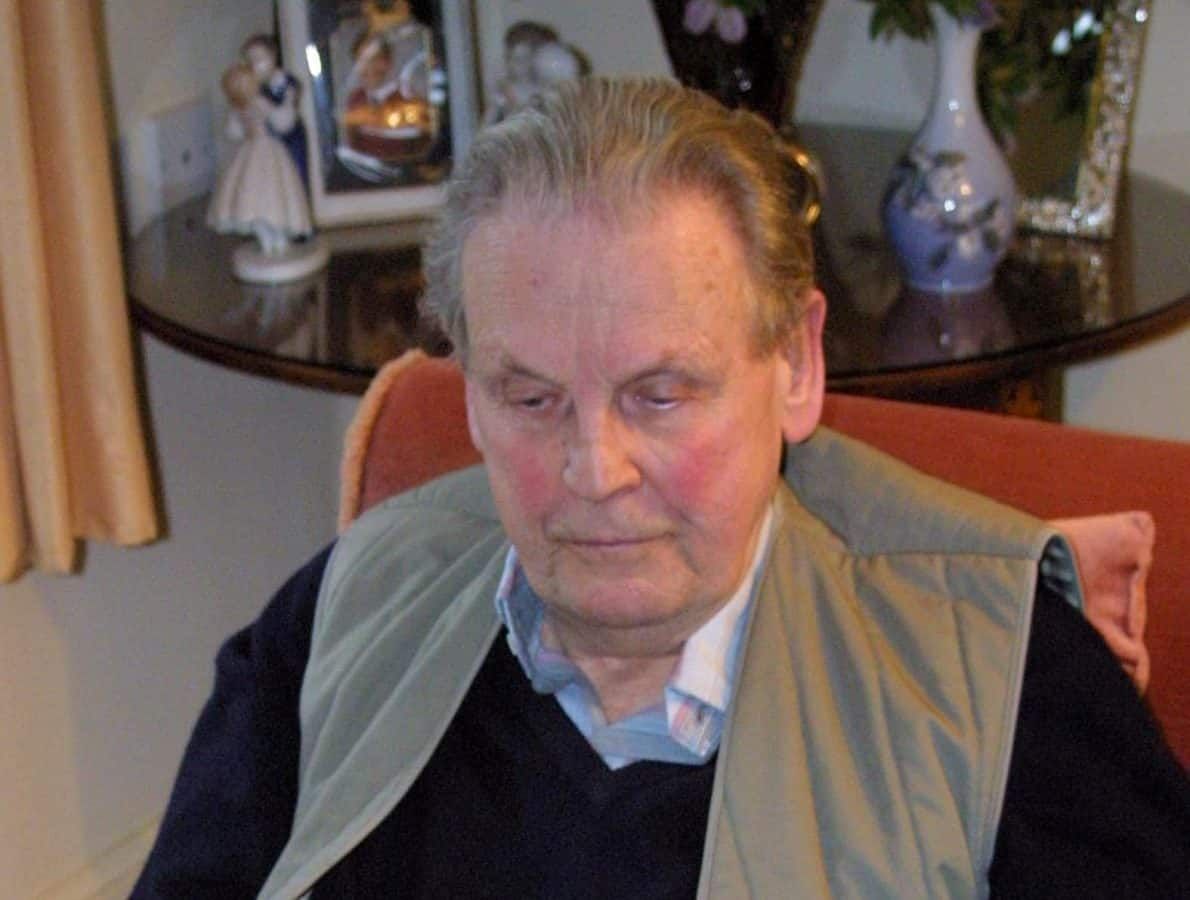 Dick told the BBC about his escape in July last year: "You fell into a certain category.
"Were you going to sit and enjoy the very few delights of a barbed wire prison camp until you were rescued by your comrades, if you were rescued, or were you going to try and get out of the place and rejoin and drop something on them?
"You could be a quiet person, do nothing much, above all don't annoy the Germans or the Gestapo, or you can try and do the opposite and feel better as the result of doing it."
Dick and Bob planned to try and make it to Czechoslovakia and on to Britain – but Hitler's security chiefs ordered every barn within 100 miles of the camp be searched.
A group of local farmers turned up at their hayloft hiding place in rural Lower Silesia and handed the escapees in.
The farmers slammed pitchforks through hay before the pair emerged with hands above their heads.
They walked through thick snow, through forests and across icy streams to avoid using roads and bridges but freezing nights of the late German winter drove them to shelter.
Of the escapees, three made it to safety, 73 were captured, and 50 of them executed.