A builder is due to appear in court later today (mon) accused of smashing down a row of £2.5m new-build houses in a row over pay.
Daniel Neagu, 31 is alleged to have driven into the cottages with a digger after claiming he was owed money for the building work.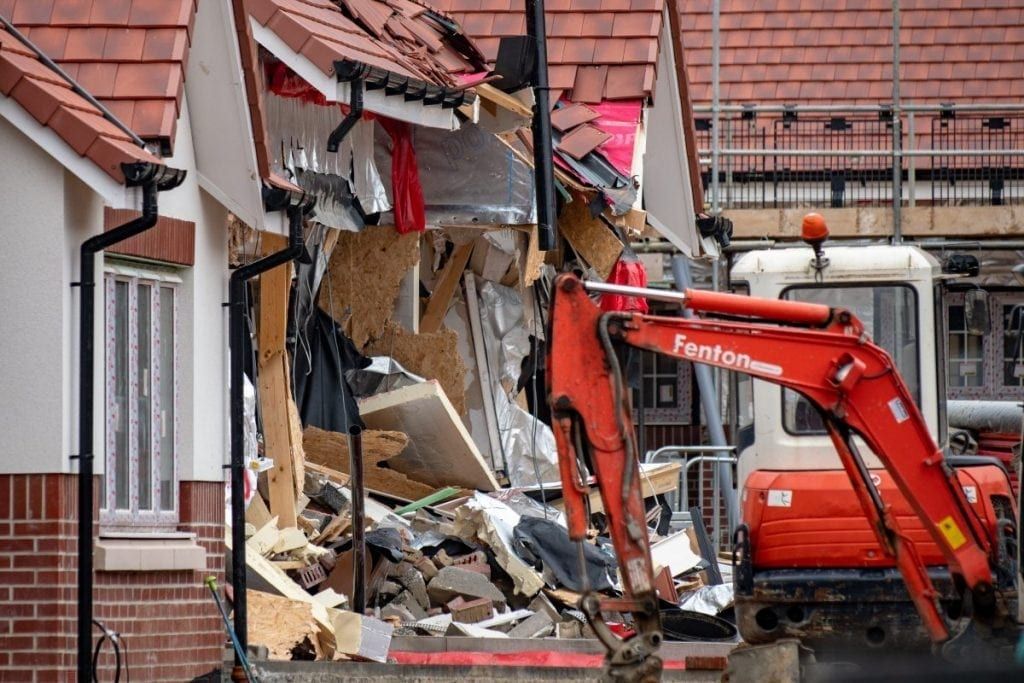 According to a witness, a man was 'laughing and taking photos' of the damage, which could amount to as much as £500,000.
Neighbours described how the man calmly told police he had wrecked the houses in Buntingford, Herts., because he had not been paid.
The houses were reportedly only weeks away from being occupied but some of them may now need to be pulled down altogether.
Elaine Francois, 61, who called the police, said: "It looks like an earthquake or bomb struck.
"The man was laughing and taking photos of the damage.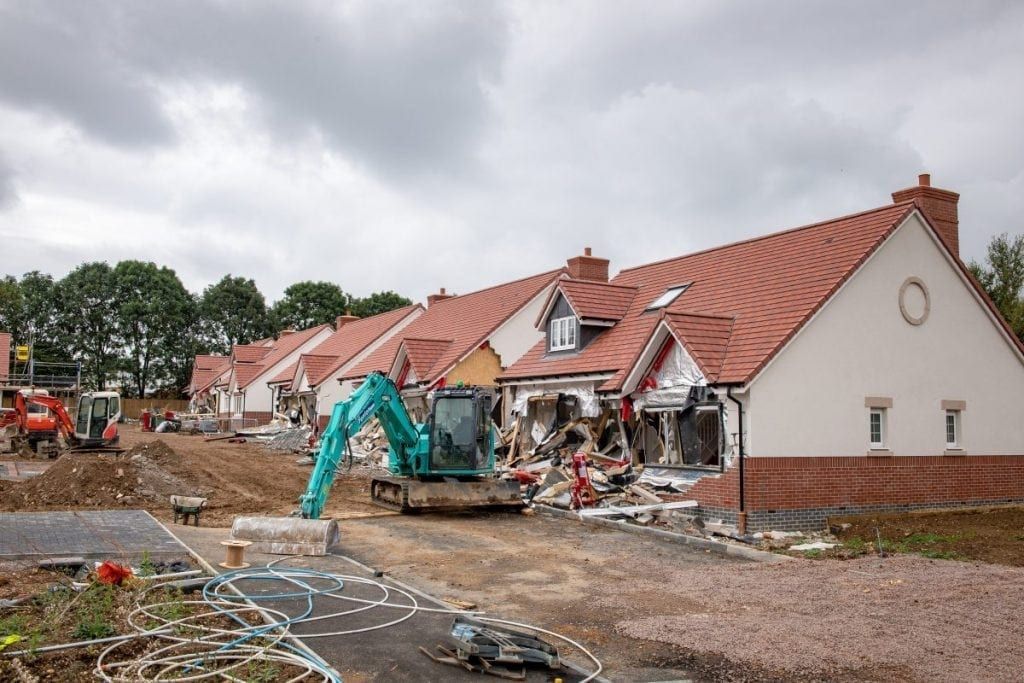 "When police got here he told them he wasn't paid and that's why he did it. He was totally calm."
Another neighbour, and former bricklayer, William Griffiths, 67, said: "He got out of the digger and I thought, 'Great, he's stopped'. But he got back to carry on. He seemed happy.
"When police took him away in cuffs he caused no trouble."
A fellow builder, who had been involved in the construction, said he was 'angry' after going to see the damage because he did not know what he would do for work.
East Herts Rural Police shared pictures of the wreckage with bricks, walls and window frames collapsed after the demolition work.
Writing on Twitter, they said: "We have had lots of interest about yesterday's incident in Buntingford. The offender is still in custody whilst enquiries continue.
"More details will be released in due course by our Corp Comms department."
They later added a 31-year-old man, of Harrow, North West London, was being held on suspicion of criminal damage.
They tweeted: "Potentially a disgruntled worker."
Neighbours said they confronted the man fearing they would also be targeted but the man apparently said he was only attacking homes he was owed money for.
Police said that Mr Neagu will appear in court later today, charged with criminal damage.