This jet black swan has ruffled a few feathers after turning up in a popular river – more than 9,000 miles from home.
The strikingly beautiful bird, native to Australia, is popular with wildlife parks but is rarely seen in the wild in this country.
Sylvia Herbert, 70, photographed the beautiful bird as it glided down the River Severn, in Worcester, last Thursday (9/8).
Mrs Herbert, of Worcester, said: "We were doing a walk and we had nearly finished.
"We just came back on the west side and we were having a little rest when we noticed the black swan amongst the other white ones.
"It is quite aggressive – we had actually stopped and I was taking pictures of the cygnets -when we saw this black swan come right up to the side.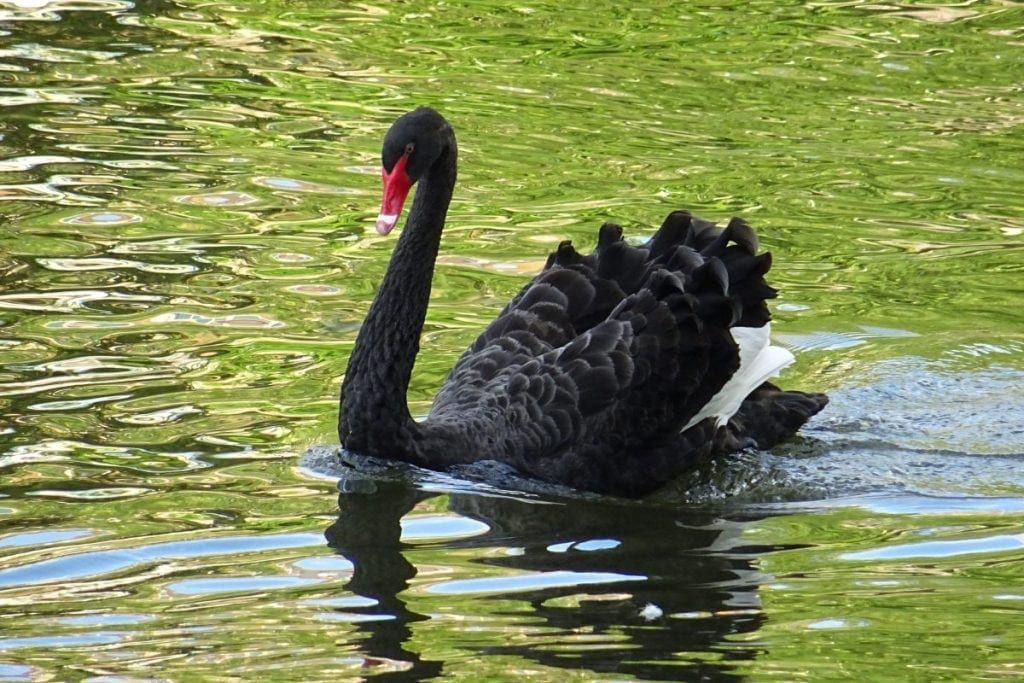 "It doesn't seem to like the other swans as it keeps chasing them.
"Black swans are rather striking, they have a different call to the mute swans.
"The area of the River Severn is the Worcester Swan Sanctuary where no fishing is allowed and volunteers help feed the swans.
"This means you often see 60 to 100 swans at any time at this location.
"I've lived in the city for more than 30 years but I've never seen a black one before. It looks rather beautiful and a rare treat."
A similar black swan – or Cygnus atratus – was last seen on the River Severn at Upton-upon-Severn, in January 2012.