A huge leatherback turtle has washed up dead on a British beach with slash marks down its back.
The two metre long turtle had visible slash marks on its shell that may have been caused by a boat propeller.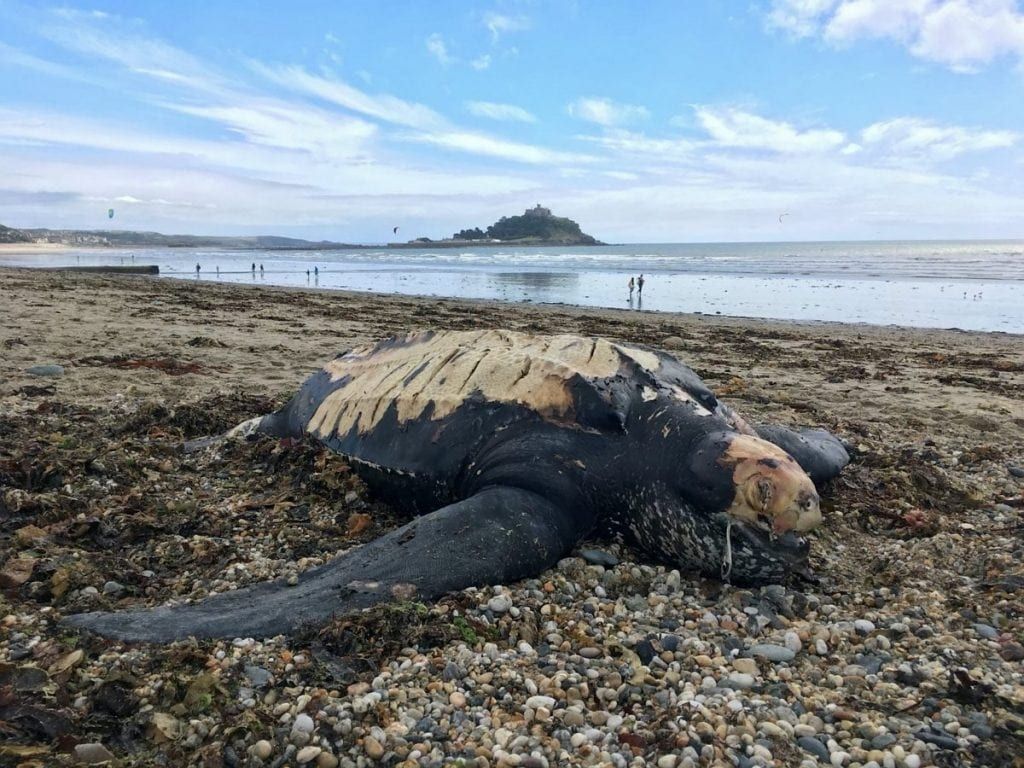 The turtle was found on Long Rock Beach near Penzance, Cornwall, on Sunday, August 12.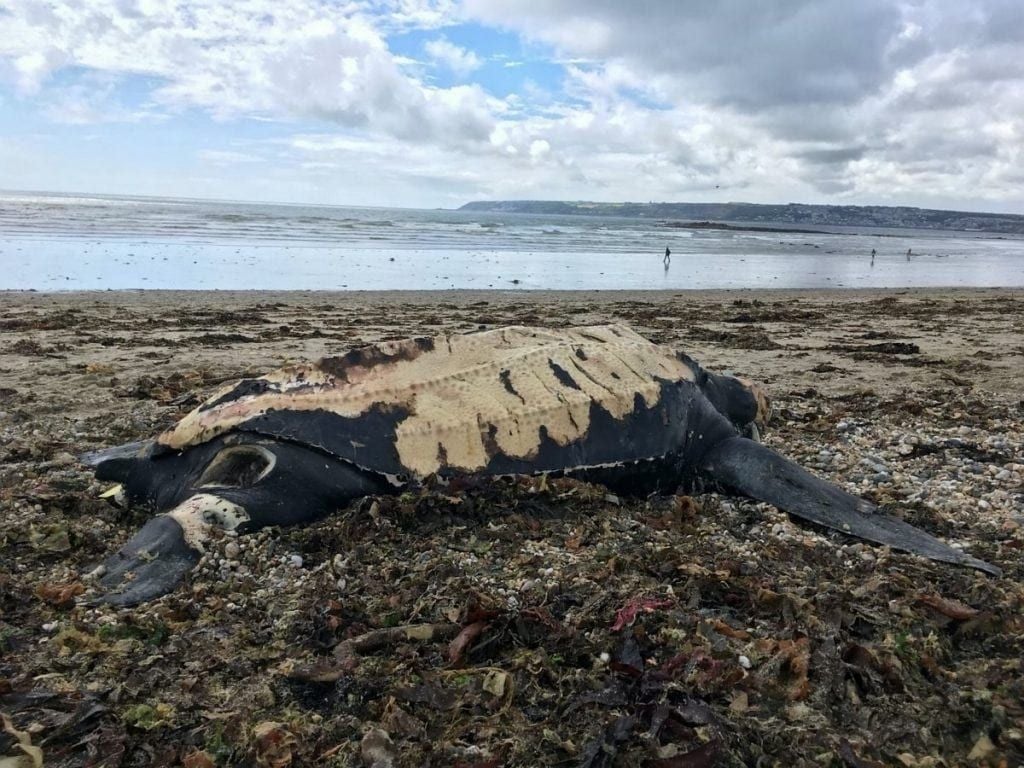 Brendan Godley, a conservation expert from the University of Exeter said the lesions "may have occurred after death".
He added: "Only a very detailed postmortem will be able to ascertain if this was the case and, because of the state of decomposition, this may not be possible."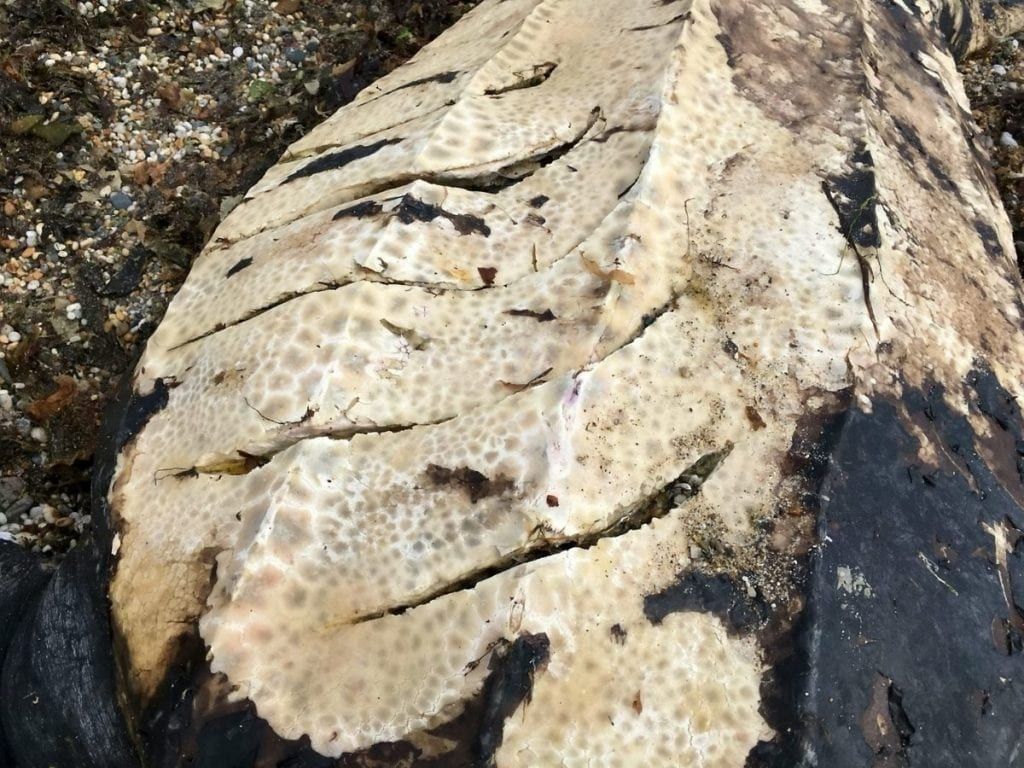 Leatherback turtles get their name from the black leathery skin that covers their flexible shell.
Weighing around 600kg, they are the largest and most widely distributed turtle in the world.