A cyclist who had her bike nicked played thieves at their own game when she set up a sting to steal it back.
Jenni Morton-Humphreys, 30, planned a sting operation with a stranger and had her expensive German racing bike back within the space of 24 hours.
She met a man on a street corner to 'test drive' the bike, but then sped off.
She told police what she planned to do but they didn't help her with the sting or arrest the man selling it.
Jenni was worried her blue Cube bicycle would be sold to someone else if she did not act quickly.
It vanished from Bristol city centre when someone cut through the bike chain.
In a bid to track it down, Jenni posted a picture of the bike on the Bristol Cycling Group Facebook page and asked anyone who saw it to get in touch.
She was contacted by a fellow cyclist who was angered by what had happened to her, and found the bike listed for sale online.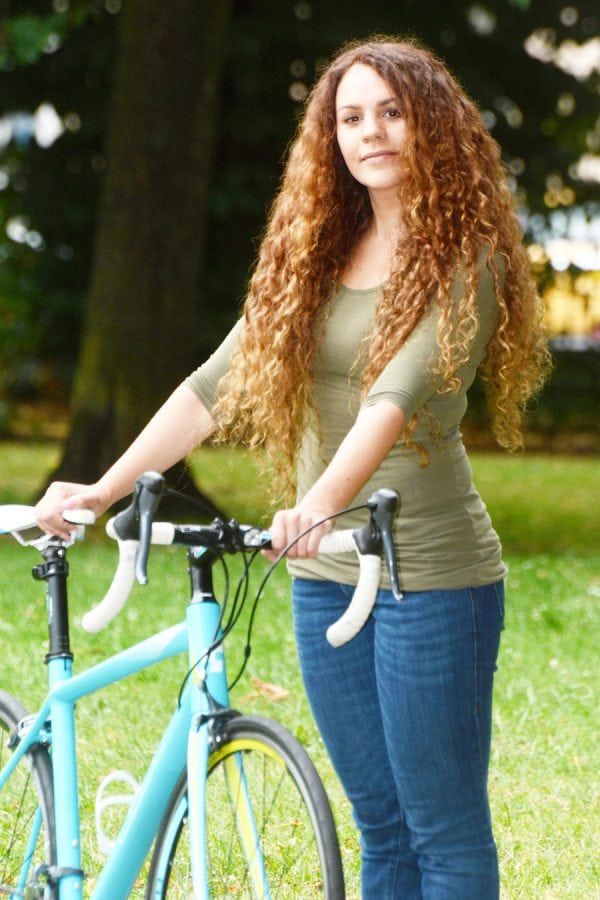 The man contacted the seller saying his sister – Jenni – was interested in buying a bike and wanted to look at it.
They arranged a time for Jenni to meet a friend of the seller on a street corner of Stapleton Road, Easton, once known as the most dangerous street in Britain.
Jenni called police to let them know of her plans and to ask them to join her to get the bike back.
But she was discouraged by officers who warned that the situation could be risky.
A friend accompanied her but walked ahead so the thief would not know they were together – and as soon as Jenni saw the bike she knew it was hers.
She said: "I pretended to be interested and asked silly questions about the bike.
"I said the saddle was too high, and asked if I could get on it to test it out.
"I made sure I had nothing on me, no possessions at all apart from the stuff in my hands – and they were a cigarette packet and a set of keys.
"I handed them to this guy as I got on the bike and said 'here, hold my stuff'.
"That meant he let go of the bike for the first time. I wobbled off a bit on the bike and then when I was a couple of yards away I just went for it.
"I pedalled as fast as I could."
Someone shouted 'she's not coming back' and the shocked bike thief began texting Jenni's co-conspirator, who had pretended to be her brother.
Jenni added: "I didn't look back to see if they were chasing me. My main thought was that I was worried because I didn't really know where I was, where I was going, or the area at all, and I was worried that I might have to go back that way or end up going round in a circle.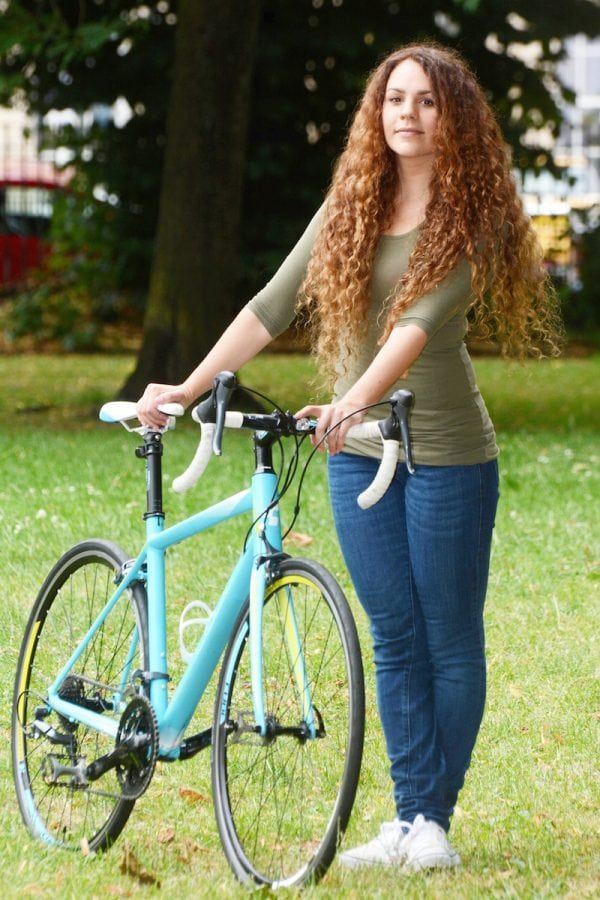 "But it was fine because quite soon, I hit a big roundabout and was able to find a different way back to the city centre, so I wasn't scared at that point."
The furious seller told her 'brother': "I need 95 quid lively."
Jenni's new pal, who asked not to be named, replied: ""She's probably took it straight home.
"Not surprised though, because it is her bike that was stolen yesterday.
"Lesson to be learned son. Don't steal from the cycling community for a quick fix. You played yourself."
Jenni was delighted to find the thieves had given her bike some TLC when they had it overnight.
She said: "They had spruced the bike up a bit overnight – they'd even fixed the front light."