Detectives have issued an appeal for the capture of the killer of a 'doting dad' knifed to death in a row apparently over cigarettes.
Dennis Anderson, 39, had his throat slit after a confrontation outside Pay Less & Wine in Lordship Lane, Dulwich at 2.35am Sunday morning.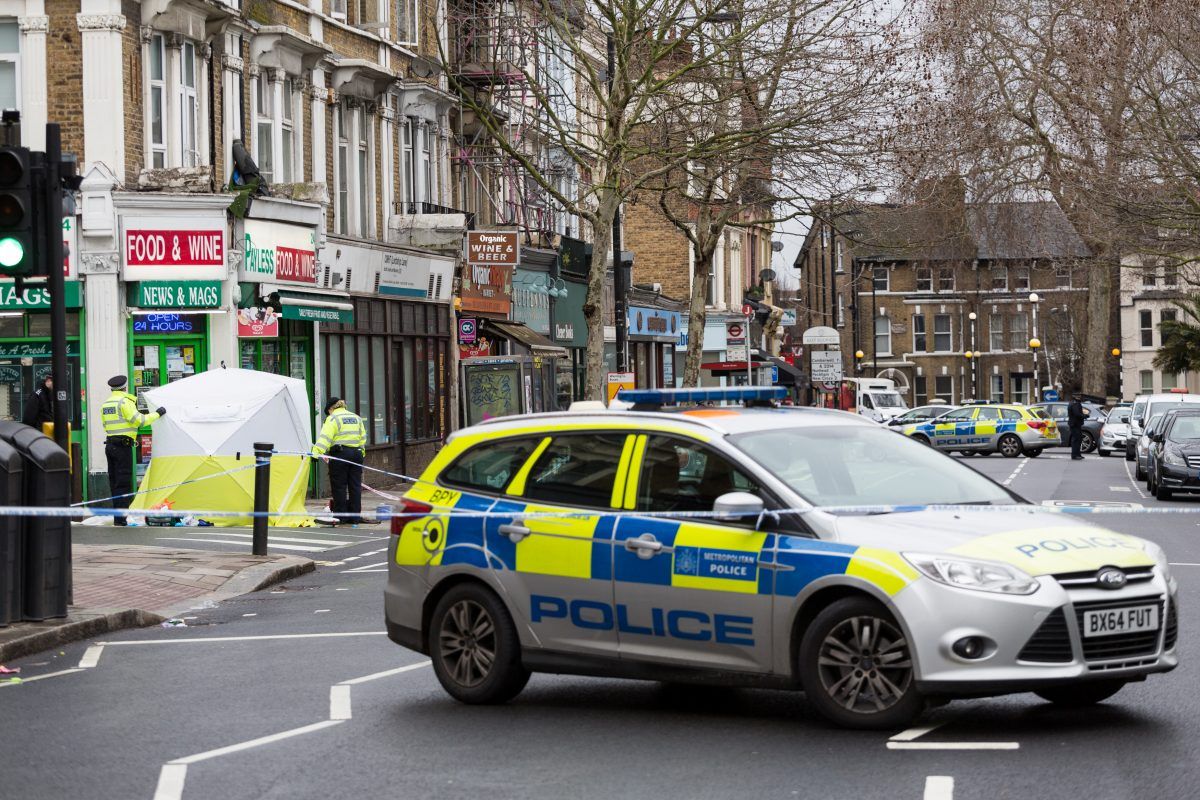 No one has been arrested in connection with the killing which is the 11th in the capital so far this year and the fifth in a fortnight.
Friends paid tribute to Mr Anderson and said he "doted on his young daughter".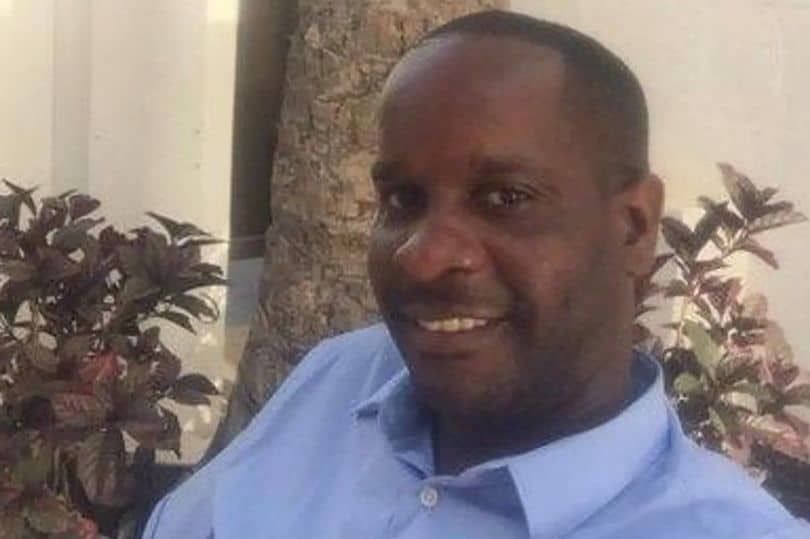 Luke Roche, 29, told the Evening Standard: "Dennis had been at a friend's birthday party last night and must have been coming home. But I don't know what happened.
"He loved his daughter. He was a family man and very popular, no one had a bad word to say about him. I honestly can't think of anyone he'd had a fight with. He just wasn't part of that life."
Police urge any witnesses, or anyone with information, to call police on 101 quoting CAD 1048/10feb. (To remain anonymous call Crimestoppers on 0800 555 111.)
Detectives are searching through CCTV footage of the attack for the attacker who fled the brutal killing.
Horrified shop workers told how Mr Anderson was brutally knifed to death in an attack which lasted seconds when he refused to give a man a cigarette.
He was fatally slashed across the neck with a six inch blade, according to one witness.
Police were called to the affluent south London suburb of East Dulwich in the early hours of Sunday following reports of a man being stabbed but were unable to save Mr Anderson's life.
The shop's assistant manager, Muhammad Khan, said his cousin was working when an argument erupted inside the store, and has given a statement to police.
He said both men involved in the fight were black and in their 30s or 40s.
Mr Khan said the whole incident from start to finish lasted around 20 seconds and, judging from CCTV footage which has since been handed to police, the knife was around six inches long.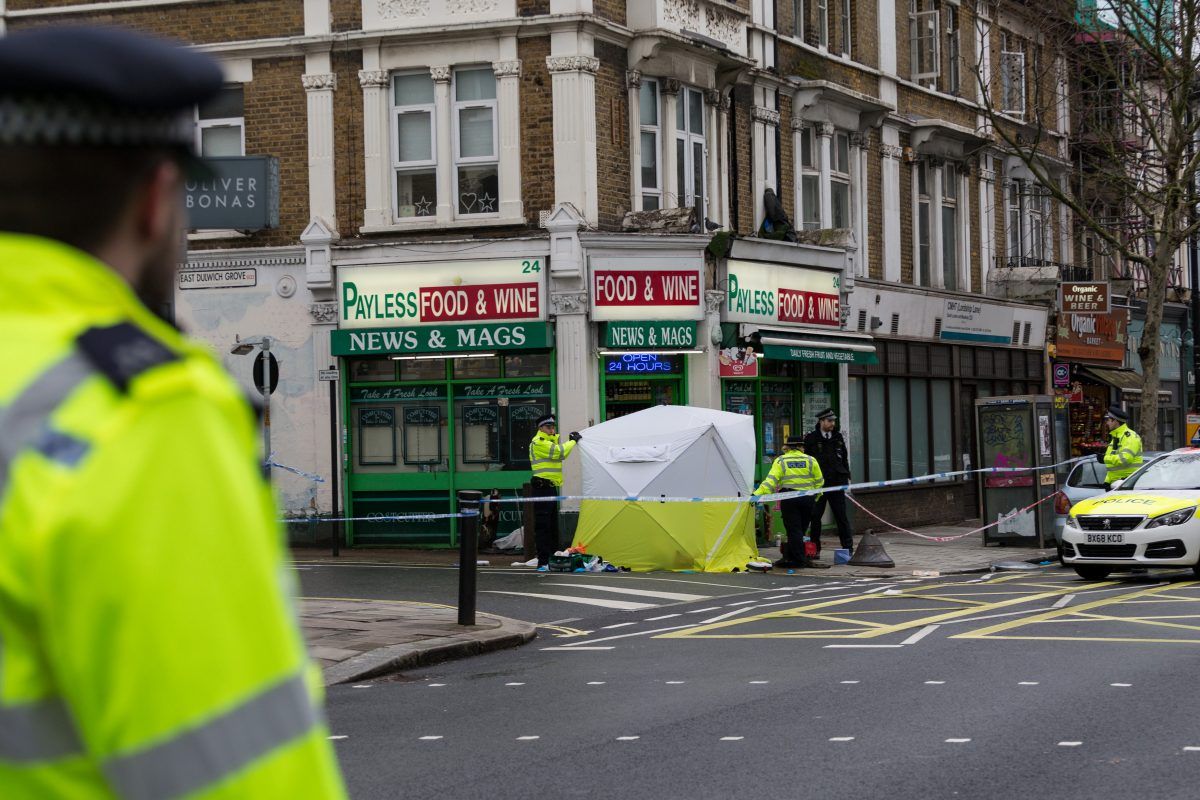 He said: "They had an argument about cigarettes.
"My cousin was here, he was manager.
"The guy who had the knife came in about five or six minutes after the man who got stabbed.
"The guy with the knife asked the other for free cigarettes, like as a favour or something. I don't know whether he knew him.
"They has an argument and he took out a knife. Everyone was trying to stop him.
"A member of staff behind the counter and other customers tried to stop him too.
"I watched the CCTV this morning, they are both black guys. The guy that was stabbed was bald and quite tall. They were both in their 30s or 40s."
He said he had never seen the man with the knife before.
He added that his cousin was too shocked to speak to reporters about the incident.
The assistant manager said the area was 'very quiet' and they never had any trouble with customers.
He added: "We are always open late, but this is the first time.
"We have had no trouble around here – it's very nice, all educated and wealthy people living around here."
The murder came at the end of another night of violence in London:
Four teenage boys remain in custody after being arrested on suspicion of attempted murder after a 16-year-old lad was stabbed in Hayes, west London.
A 17-year-old is fighting for his life in hospital after being shot in Isleworth, west London.
And a 23-year-old man is "critical" in hospital after being stabbed in Neasden, north west London, late on Saturday night.
Police say a 24-year-old woman and a 29-year-old man have been arrested in connection with the Neasden attack.
Detectives are appealing for witnesses to the stabbing in Cairnfield Avenue at around 10.45pm on Saturday.
A Scotland Yard spokesman said: "The 23-year-old victim was taken to a central London hospital, where he remains in a critical condition.
"A 29-year-old man was arrested at the scene on suspicion of attempted murder – he remains in custody.
"A 24-year-old woman was also arrested on suspicion of assisting an offender – she also remains in custody.
"Enquiries into the circumstances continue, led by officers from the North West Command Unit."
NHS doctors warned this weekend that they treat double as many knife injuries as a decade ago and the knife injuries they are seeing are becoming more horrendous, affecting younger victims and caused with professional weapons designed to cause serious injury rather than household knives.
The Home Secretary has announced the introduction of new ASBO-style knife crime prevention orders that will be able to be enforced on suspects as young as 12, though Sajid Javid has also come under criticism as he admitted last week that police have been cut by 21,000 nationwide.
By Ben Gelblum and Adela Whittingham
https://www.thelondoneconomic.com/opinion/ex-trident-officer-on-how-to-resolve-londons-complex-violent-crime-crisis/03/04/
https://www.thelondoneconomic.com/news/sajid-javid-forced-to-admit-tories-cut-21k-police-officers/03/02/