After a year of rocketing record knife crime and with homicides at a ten year high, the Home Secretary was forced to admit that the Conservatives had cut police officers by 21,000 across England and Wales.
"I recognise that and I also recognise that we need to put more resources into policing," said the Home Secretary in a car crash BBC interview with Andrew Marr. He insisted that he had "announced a few weeks ago the biggest cash increase in police funding in English and Wales – almost a billion pounds – since 2010."
But the BBC's Andrew Marr reminded him that even that wouldn't make up for the scale of police cuts since the Tories came to power in 2010: 
"You cut policing by 19% since 2010 and even a billion pounds you have announced is relative small scale –  with an extra 400 police officers last year – it is very small scale compared to the big picture," explained Marr.
UPDATE:
The Home Secretary Sajid Javid has refuted reports that he quietly made cuts to a scheme to help children escape knife crime
Sajid Javid had made a public commitment during a summer blighted by tragic teenage deaths that he would double the £11 million the government spends on life-saving schemes to intervene early to stop children being involved in knife crimes to £22 million.
But The London Economic and The Sunday Times reported policing minister Nick Hurd saying that funding for such crucial schemes has been cut to £17 million on a recent visit to the West Midlands – another area blighted by soaring violent crime.
The Home Secretary has refuted that, and a Home Office spokesman explained that the £17 million is the sum already spent. £22 million would still be made available for early intervention against youth knife crime.
According to Javid, £22 million has been set aside for the Early Intervention Youth Fund, in addition to £200 million for the Youth Endowment Fund.
A Home Office spokesperson said:
"As well as taking immediate action to curb knife crime, we need a longer-term approach to prevent our young people from getting drawn into a life of crime in the first place.
"We are supporting 29 projects which successfully bid for a total of £17.7million over 18 months to divert children and young people away from violent crime.
"As part of this we have agreed and committed to spending afurther £12million in 2019/20 to support the 29 projects."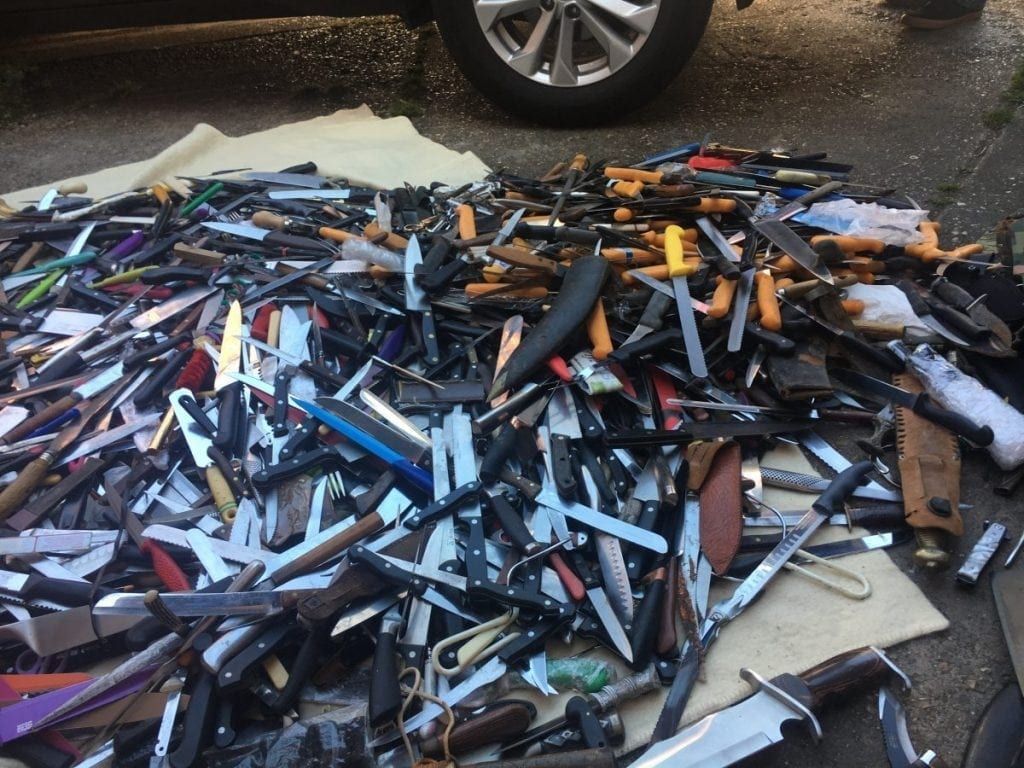 Responding to Sajid Javid finally recognising that the Tories have cut Police officer numbers since 2010, Labour's shadow policing minister Louise Haigh said:
"At long last the Tories have finally admitted to the damaging impact of their cuts to Police officer numbers.
"You can't keep people safe on the cheap. With violent crime on the rise, it's time for the Tories to do what everyone is calling for and hire more police officers."