Trendy transcendental meditation could combat post traumatic stress disorder in war veterans, according to new research.
A study of more than 200 soldiers found it was almost twice as successful at treating the devastating mental condition as other therapies.
The ancient Indian practice involves sitting in a comfortable chair for twenty minutes twice a day with the eyes closed while using a repeated mantra to gain inner calm.
Famous devotees of the simple and easy to learn technique include Oprah Winfrey,
Katy Perry, Hugh Jackman and Russell Brand.
It was popularised in the Sixties by The Beatles after they visited their favourite mystic, Maharishi Mahesh Yogi.
Now it is gaining increasing among the military because of an epidemic of PTSD among current and ex personnel.
Around two dozen British sufferers have died in suspected suicides this year – more than double those killed fighting the Taliban in Afghanistan.
More than six in ten who underwent the three month course (61 per cent) saw clinically significant improvements on a scale that scores the severity of their condition.
This compared to just over four in 10 (42 per cent) who had prolonged exposure (PE) therapy, the most common treatment that makes victims re-experience the event.
Fewer than a third of those who acted as a control by taking a health education programme (32 per cent) gained any benefit.
Overall, symptoms among the TM (transcendental meditation) group reduced by an average of 14.6 per cent – compared to 8.7 per cent for those who had PE.
Professor Sanford Nidich, Maharishi University of Management Research Institute, Iowa, said: "PTSD is a serious and disabling condition, affecting an estimated 14% of US veterans deployed in or returning from combat in Afghanistan and Iraq.
"PTSD harms veterans' mental, physical, and financial wellbeing, and there is also growing evidence of links between PTSD and cardiovascular health, occupational functioning, metabolic function, and possibly even dementia risk.
"Our findings indicate the feasibility and efficacy of transcendental meditation as a potential therapy for veterans with PTSD and encourages future research to explore the durability of the benefits and applications to other populations with PTSD."
There is no conventional or traditional solution to PTSD which can be triggered by any terrifying event leading to lashbacks, nightmares and severe anxiety.
Three decades of research has suggested TM can heal the brain and reduce stress, depression, heart disease and sleep disorders – all by products of the condition. Itb has been used on veterans of Vietnam and even World War Two.
The latest US government funded study published in The Lancet Psychiatry is the first to compare TM with PE which focuses on engaging with reminders of the trauma, as opposed to avoiding them.
Drop out rates are high – up to almost half – and 30 to 50 percent of veterans do not show clinically significant improvements.
New treatments, including options not involving exposure to the traumatic experience, are vital for veterans who do not respond or quit due to discomfort.
The 203 participants were all on medication and most had very severe symptoms, mainly from combat-related trauma with high rates of other illnesses.
TM has already shown promising results against anxiety and PTSD symptoms in military veterans and active personnel, but the studies have been uncontrolled or with small numbers.
So 68 of the volunteers were randomly assigned to receive TM, the same number PE while 67 attended the classes.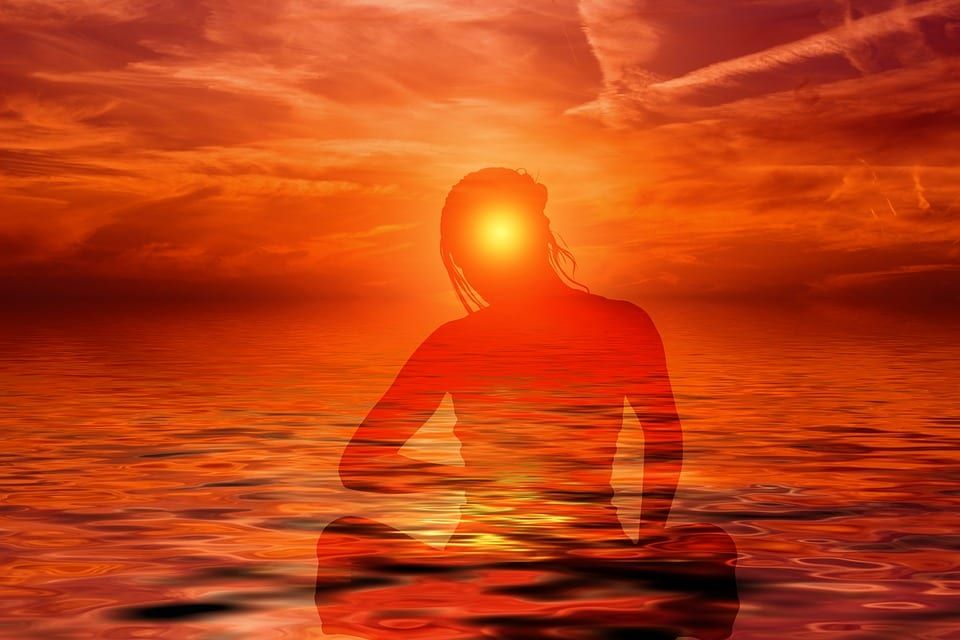 Each treatment involved a dozen 90 minute sessions over 12 weeks, with daily home practice.
The transcendental meditation and health education classes were given in group sessions while prolonged exposure therapy was delivered one-to-one.
The severity of the veterans' PTSD symptoms were measured through an interview with the clinician called CAPS (Clinician-Administered PTSD Scale) at the start and after three months.
Added Prof Nidich: "Our findings provide further evidence that PTSD treatments can be effective without an exposure component.
"Historically, the benefit of exposing people with PTSD to traumatic memories has been seen as an important part of the therapeutic process.
"However, evidence is increasingly supportive of non-exposure treatments also being beneficial.
"Because trauma exposure can be difficult for patients, similarly effective treatments that do not require exposure such as transcendental meditation could be appealing to veterans and other groups with PTSD."
Alternative medicine expert Dr Vernon Barnes, of Augusta University, Georgia, who reviewed the findings for the journal, said future studies are needed to assess the economic effect of TM on PTSD and related medical expenses.
But since patients with PTSD have high and lifelong medical costs, it is likely that it could lead to some savings.
Dr Barnes said: "More than a third of patients with PTSD do not recover even after many years, showing PTSD to be a chronic and costly illness to service members, their families, and society as a whole.
"When patients with PTSD do not respond to traditional treatment, new approaches should be considered.
"Consistent with military culture, transcendental meditation is self-administered, self-empowering, completely transportable, and inconspicuous.
"The technique can be practiced anywhere at any time, without specialised equipment or the need for personnel support.
"The US military has already included transcendental meditation as an adjunct to the PTSD recovery programme in some facilities."