A private jet company has designed the ultimate food tour, enabling customers to visit four of Europe's best restaurants in a single weekend.
Following the announcement of the World's 50 Best Restaurants, private jet booking platform Stratajet has devised the most desirable gastronomic trip imaginable, comprising a total of ten Michelin Stars.
Visiting four countries in just two days, the trip is designed to titillate the taste buds, with customers benefiting from the use of their own aircraft to fly them to the culinary delights of France, Spain, Italy and Austria in an unforgettable gourmet experience.
Possible over a weekend, thanks to the efficiency of private jet travel, passengers can make their way, in a leisurely manner, to a London airport of their choice for a mid-morning departure en route to the South of France. Landing at Nice Côte d'Azur airport, travellers can be in Menton in time to enjoy lunch at Mirazur, ranked no.4 on the list. Here, in a stunning location on the French Riviera, chef Mauro Colagreco combines his Argentine-Italian heritage with local French ingredients in cuisine inspired by the themes of sea, gardens and mountains.
Girona, in Spain's northeastern Catalonia region, is just one hour away by private jet, leaving plenty of time, upon arrival, to explore the medieval city and rework up an appetite ahead of dinner at El Celler de Can Roca. Twice ranked No.1 in the world, the restaurant is run by the three Roca brothers, a chef, a sommelier and a pâtissier, whose combined creativity offers an ever-changing menu of cutting-edge and complexly crafted dishes.
After an overnight stay at the nearby Castell d'Empordà hotel, managed by Mr & Mrs Smith boutique hotels, one of Stratajet's partners, guests will be refreshed and ready to take a morning flight to northern Italy. Only half an hour from Bologna Airport, the ancient, picturesque and peaceful city of Modena boasts the world's second best restaurant, Osteria Francescana. Labelled as a 'gem of Italian gastronomy,' the restaurantcombines tradition with experimentation, serving contemporary Italian dishes, such as chef Massimo Bottura's own take on lasagne.
Travellers will then be whisked off to Vienna, to cap off this gastronomic trip of a lifetime. Another short trip, when flying privately, of two hours door-to-door, gives passengers ample time to explore Austria's historic capital city, taking in the palaces and museums before dinner at Steirereck, ranked no.10. Guests can choose to return to London after dining, at a total price of £16,570** for flights, or extend their trip with an overnight stay in Vienna.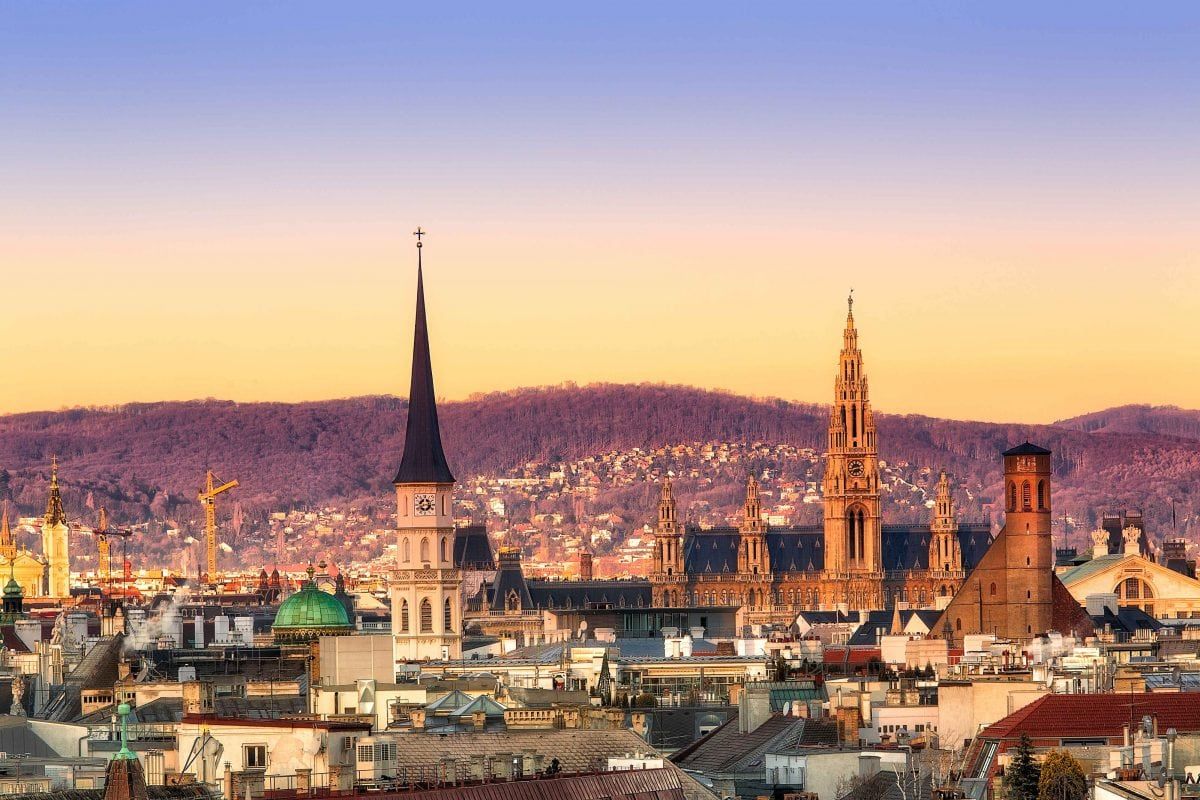 Jonny Nicol, Founder & CEO of Stratajet, commented: "If you factor in waiting times at the various airports, this kind of itinerary would be impossible using commercial air travel. But when you're in control of the itinerary – as you are when you fly private – there's a sense of shrinking the world. Stratajet offers the quickest means of getting from A to B at the best price, guaranteed, and this tour is a demonstration of the efficiency of private jet travel."
Stratajet uses sophisticated technology to guarantee the fastest way of booking a private jet at the best price. Its search engine is capable of returning accurate costs of a range of aircraft in seconds, all of which can be booked instantly, giving customers access to private jets at the click of a button.
This unforgettable trip is at the end of a call to Stratajet's customer service team on +44 203 397 4999 or an email to charter@stratajet.com.