Last year something remarkable happened in the wine industry. For the first time an elite group of Parisian experts judged English sparkling to be better than champagne in a blind tasting, with many even saying they were convinced that some of the UK-produced fizz was from their own country. It was the first of many signs that a cross-channel wine war has commenced.
English wine has been making a significant ascent for several decades now, and thanks to a warmer climate and terroir that is in parts comparable to French growing regions such as Champagne it has grown in stature as well as in quantity.
This year the tables may have turned once again.
Winemakers in France, Italy and Germany are set to endure the smalllest harvest since 1945 this year due to poor conditions – but their English counterparts are booming.
Vineyards in the UK are ready to toast a good harvest after a burst of hot weather in June. Meanwhile on the Continent frost and hailstones in the spring and drought in the summer meant wine growers faced some of the toughest conditions in years, and it could be severely detrimental to their crop.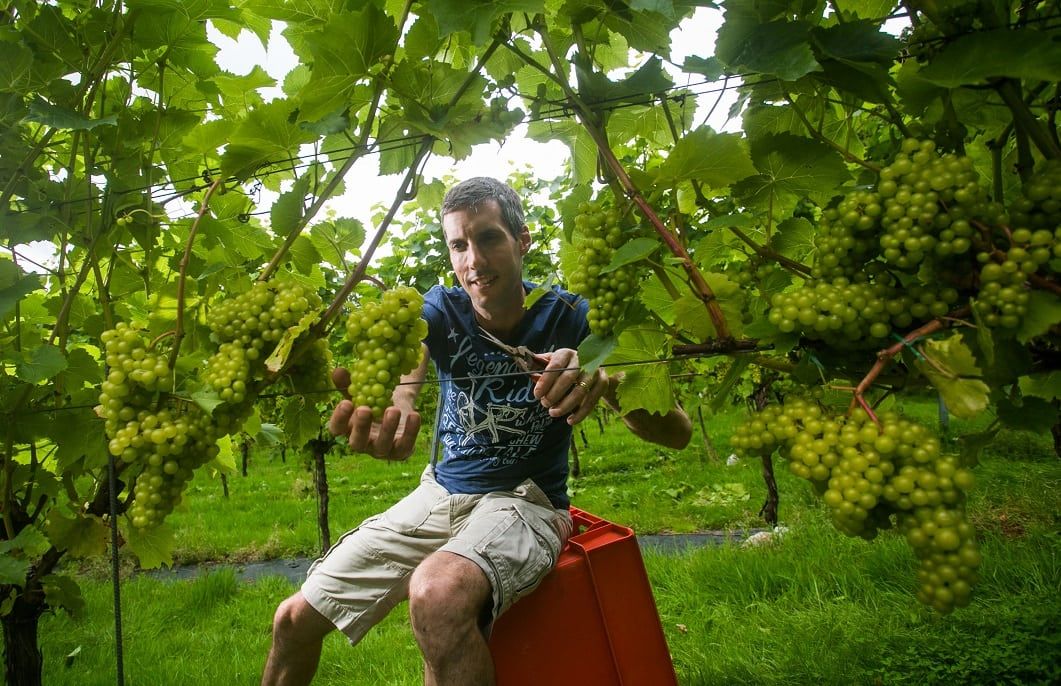 Sam Lindo of Cornwalls' biggest vineyards, the internationally renowned Camel Valley, near Bodmin, said: "We are looking at an above-average crop.
"We thought we had lost about 30 per cent because of the frost but the warm weather in June gave us a really good flower set."
Production was likely to be about 130,000 bottles, he said.
In Devon, the Sharpham winery is expecting to produce about 100,000 bottles from a harvest of about 100 tonnes, compared with 60 tonnes last year.
"It is good, better than we expected," said Tommy Grimshaw, assistant winemaker at the Dart Valley operation.
Those yields contrast with the situation in Italy and Germany. Bordeaux – France's largest winemaking region – is forecast to have the smalllest harvest since 1945.
The French national total is expected to be 18 per cent down on 2016 while that in Italy is forecast to be 24 per cent lower than last year.
The low crop would see prices rise particularly for Bordeaux wines, industry experts in France have said.
That will add to the burden for Britons who are already finding wines fro Europe less affordable because of the fall in value of the pound.
Worldwide, prices were rising because of challenging weather and increased demand, said Mr Lindo.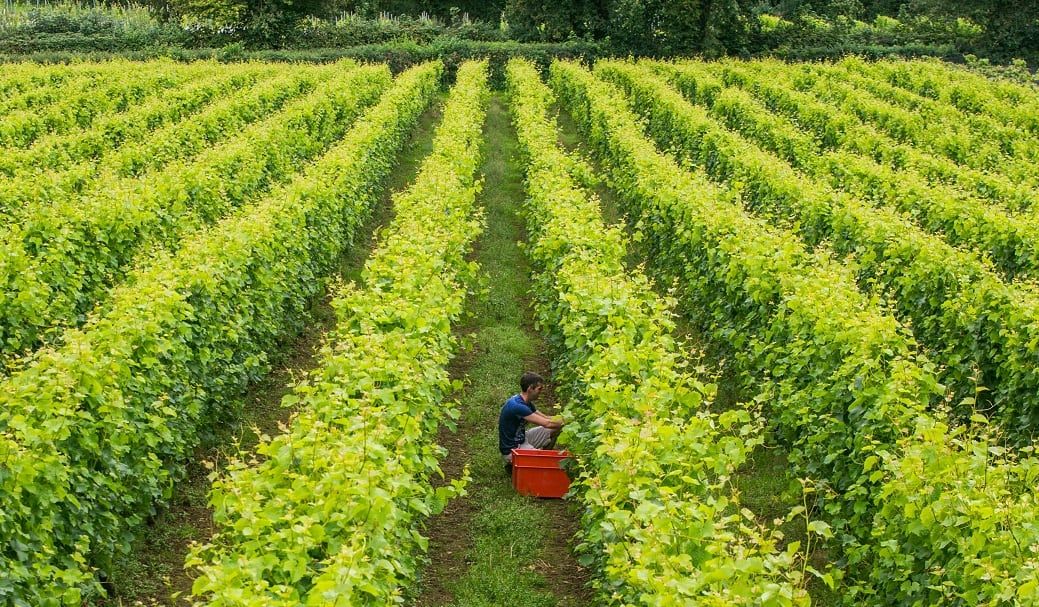 The good grape harvest in Devon and Cornwall is likely to be matched in terms of quality of wine from the region.
"English wine is consistently good," said Mr Grimshaw. "The climate here is helpful."
In the case of Camel Valley, that climate helped the production of grapes that yielded the combination of sugar and acidity giving the "under-ripe" flavours characteristic of high-quality sparkling wine, said Mr Lindo.
In July the 2013 Camel Valley Pinoit Noir rose was served at teh state banquet at Buckingham Palace in honour of the Kign and Queen of Spain, while the 2013 Camel Valley 'Cornwall' brut was chosen for the birthday reception for the Duchess of Cornwall.
RELATED 
https://www.thelondoneconomic.com/travel/secluded-beaches-britain/31/07/
https://www.thelondoneconomic.com/food-drink/wine-week-rosa-dei-masi-masi-2015/22/08/
https://www.thelondoneconomic.com/sport/ever-going-one-winner-mayweather-mcgregor-fight/29/08/