Thirty grand-worth of free tequila cocktail kits are set to be handed out across the UK in celebration of International Tequila Day this July.
Over 3,000 cocktails are being given out, across an online giveaway and with Boom Battle Bar venues, that features the tequila-based Paloma, Mexico's national cocktail.
Franklin & Sons, creators of mixers since 1886, and makers of the Pink Grapefruit Soda featured in the Paloma, are giving entrants the chance to try this refreshing, sweet and citrusy cocktail for International Tequila Day, in partnership with Boom Battle Bar.
It comes as the drink, Mexico's national favourite above the iconic Margarita, is rising in popularity in the UK – seeing a 47 per cent increase in interest this past year.
To try this trending cocktail for free, all that participants have to do is head to the Franklin and Sons website, and enter the giveaway using this form, which goes live on the 23rd June
Seven hundred winners will be chosen at random to receive the cocktail kits, containing all the ingredients for the perfect Paloma serve. Winners have from the 23rd June until the 14th July to enter.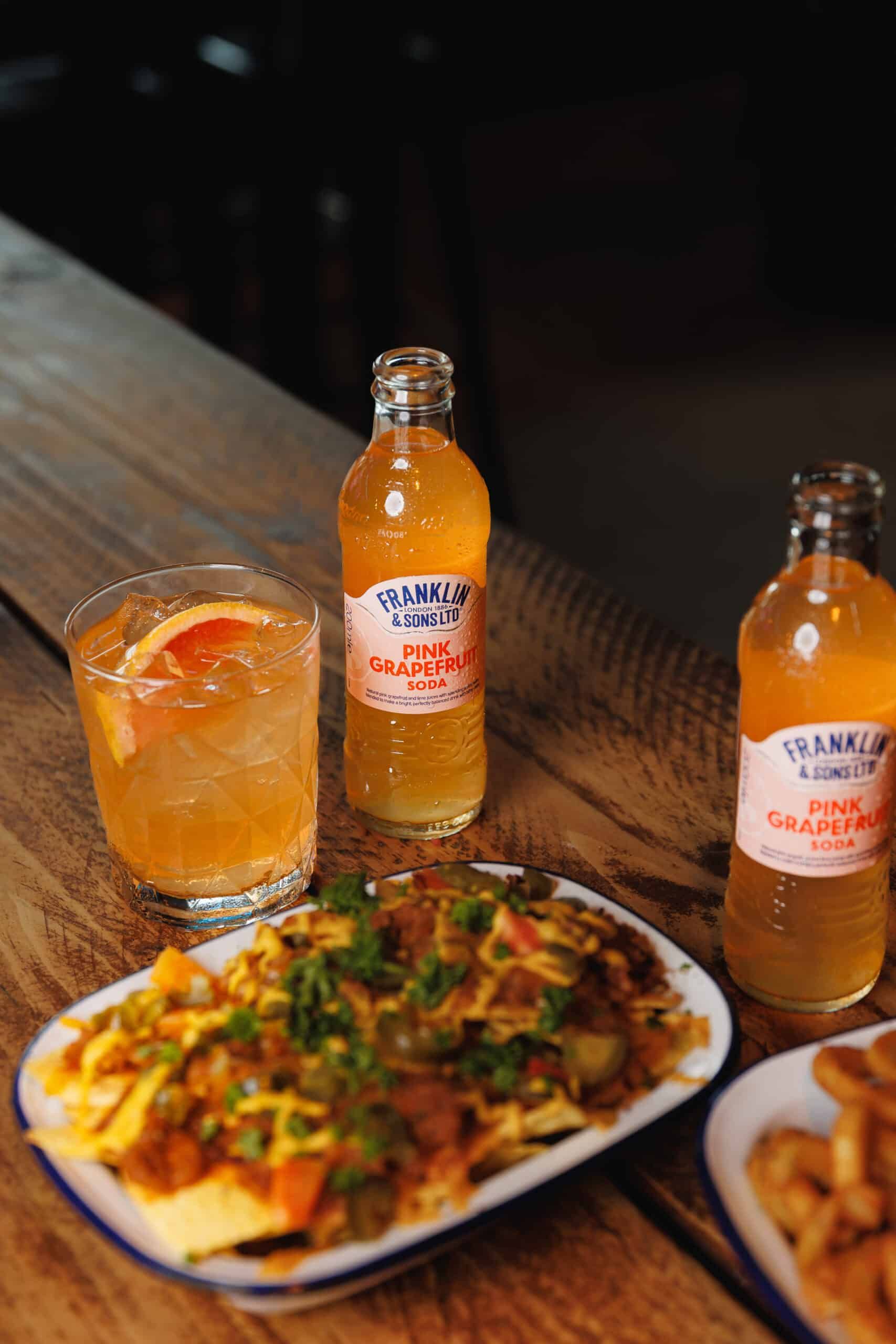 Tom Singleton, Business Director at Franklin & Sons: "With tequila and the Paloma cocktail trending across the UK, we're looking forward to celebrating the biggest International Tequila Day so far.
"The Paloma is often viewed as the most popular cocktail in Mexico, and is now a hugely popular UK summer serve, owing to its refreshing balance of sweetness and citrus."
"The Paloma is also easy to make at home using just four ingredients – the ideal go-to for a relaxed, hot summer's day."
Use our Pink Grapefruit Soda for a Franklin & Sons twist on the Paloma, a classic tequila cocktail. The lime juice gives this Paloma a sharp taste which is balanced by the Agave and Pink Grapefruit Soda. This all blends to make a delicious, citrusy and refreshingly good drink, perfect for a hot summer's day.
INGREDIENTS:
50ml Blanco Tequila
10ml Lime Juice
10ml Agave Syrup
Topped with Franklin & Sons Pink Grapefruit Soda
Garnish with pink grapefruit wedge
METHOD
Find a good blanco (white) tequila, and add 50ml of tequila, 10ml lime juice, and 10ml of agave syrup into an ice-filled glass, and stir. Top with Franklin & Sons Pink Grapefruit Soda and garnish with a wedge of grapefruit. As an optional extra you could first rim the glass with salt.