Battersea is booming. Partially thanks to the extensive refurbishment of Battersea Power Station, or close proximity to neighbouring Clapham and cooler-than-thou Brixton, the area is now home to a seemingly countless sum of neighbourhood restaurants.
Often ensnared with reckless disdain, kebabs are seldom considered classy; but BabaBoom, a space on Battersea Rise, goes against the grain and manages to showcase the humble kebab in a positive light. Launched last August, the restaurant was set up by a trio of adventure lovers, sharing a passion for marathons, mountains, and a belief that the kebab is the perfect post training food. The team – Travis Fish, Eve Bugler and Jono Jenkins – soon embarked on a culinary tour of Istanbul and returned with a newfound love of charcoal cooking – a prominent emphasis at BabaBoom.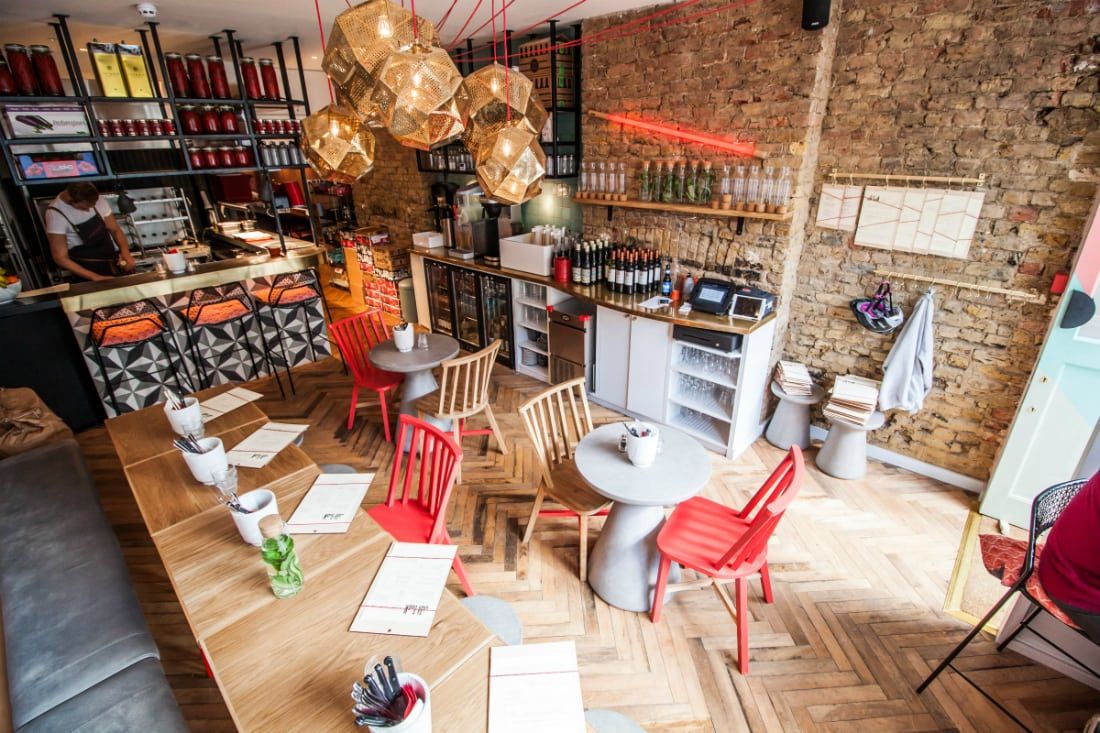 Here, the menu is rooted in a concoction of Middle Eastern influences paired with British seasonal ingredients. The new seasonal menu is heavy on vegetable produce and inspired by a recent visit to Tel Aviv, Israel. Inside, the small venue is bright and airy, with plenty of natural light cascading through the narrow room – even on the wettest of August lunch breaks. Elsewhere, bare brick walls and rough parquet flooring is paired with an open kitchen and vivid red seats, each contributing to a warm, comfortable atmosphere. We begin with BabaBoom's sweet potato hummus, smooth, sweet and savoury, paired with a rug of fluffy Persian flatbread. Chicken wings, on the other hand, are slathered with a luscious sauce of sumac, harbouring some sourness and subtle, fragrant spiciness. The spicing, nonetheless, is far less woeful than the aggressive heat of wings from say, King Rooster on the Old Kent Road.
To follow, the kebabs are undoubtedly the main draw at BabaBoom. More of that delightful Persian flatbread comes with the vast rotisserie lamb shoulder kebab, though (having heard good things before visiting) the goat belly (breast) Adana is regrettably unavailable. Shards of lamb shoulder are, again, delicately spiced – slow-cooked then finished over a high heat to provide pleasant interplay of textures. Simply, this is one of the best lamb kebabs available in London right now, and not particularly expensive when compared to similarly sized lamb kebabs available at even the most fetid of doner shops. Pomegranate seeds, in addition, act as a seasoning and bring tartness to the lamb and its escorting yoghurt and mint sauce.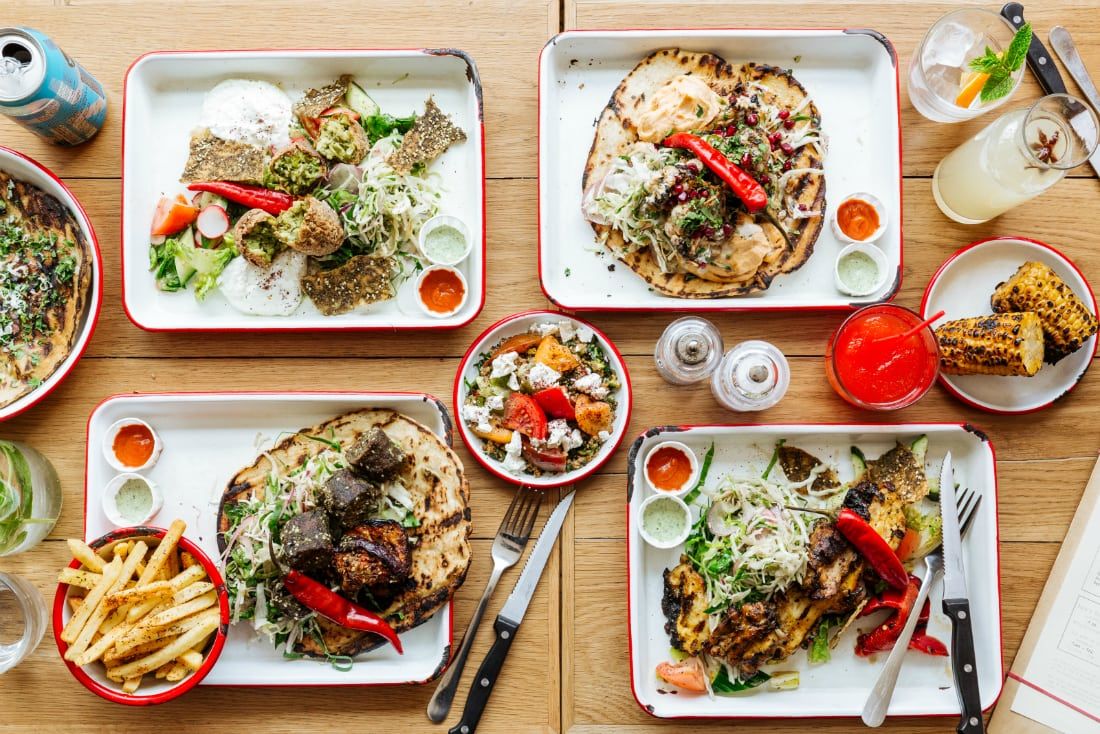 From the new summer menu, broad bean falafel makes use of often unappreciated broad beans, smashed together and lightly fried in paper-thin batter. The seasoning is ample and the falafel is uncharacteristically saved from the fryer before becoming arid and deeply unpleasant, unlike so much of the mass marketed falafel available elsewhere across the UK. With this, whipped feta has a smack of lactic acid which cuts through any of the falafel's minimal residual oil, peppered with a pinch of sumac and topped with fistfuls of perfunctory salad.
A selection of desserts is available at BabaBoom, but – quite honestly – the portion sizes of both kebabs are so glutting, pudding seems quite unnecessary. Thankfully, though, BabaBoom offers absolutely no sign of sapid, dense sponge cake pretending to have anything to do with Rum Baba. Overlooking the somewhat silly name, the food served here renders BabaBoom a fine neighbourhood restaurant. Yet more proof that kebabs needn't merely be reserved for the terminally tasteless, or a rite of passage at the end of an incongruously boozy night out.
BabaBoom can be found at 30 Battersea Rise, London, SW11 1EE.
–

RELATED
https://www.thelondoneconomic.com/food-drink/archway-kebabs-restaurant-many-not/20/08/
https://www.thelondoneconomic.com/food-drink/southbound-the-supper-club-taking-londoners-on-a-journey-of-discovery-through-food/23/05/
https://www.thelondoneconomic.com/food-drink/clapham-to-waterloo-down-the-coffee-line/03/11/