With plenty of exciting restaurant launches constantly taking place across the Capital, we pick London's best new restaurant openings taking place over the coming month.
One of the year's most exciting new restaurant openings, Andrew Wong is set to open Kym's in the Bloomberg Arcade. Following the huge success of his eponymous restaurant near Victoria, Kym's will be a modern 'premium casual' Chinese restaurant, named after Andrew's parents' restaurant opened in 1985 – reopened as A.Wong in 2012. Here, the menu will feature a selection of dishes inspired by Chinese classics, based around Andrew's unique interpretation, with a prominent focus on roasted meats. Small bites such as Yunnanese lemongrass salad, peanuts, lettuce, chilli and lime will join sharing platters of crispy duck, pancakes, plum sauce; alongside classics such as slow poached soy chicken, ginger relish and rice. Desserts will include the likes of 'Chinatown' pineapple bun with custard. A smaller 'grab and go' menu will also be available during lunch service. Furthermore, a Chinese Sunday Roast menu will be served on Sundays, from 12 noon until 9pm.
On the opening of Kym's, Andrew Wong said: "Some of the flavours will be instantly recognisable and even hark back to the nostalgia of the original Kym's menus, with sweet & sour elements and more rice-based dishes. Like so much of Chinese gastronomy, it'll be deceptively simple food with a big emphasis on the ancient craft of Chinese 'roasting' meats – and that includes poaching. For me though, it's also about celebrating and paying my respects to the contribution the Chinese community has had over the past 100 years on British gastronomy. I think we've all evolved and I want to offer casual Chinese food that is something away from what guests have come to expect."
Kym's is set to open in September and can be found at Bloomberg Arcade, London, EC4N 8AR.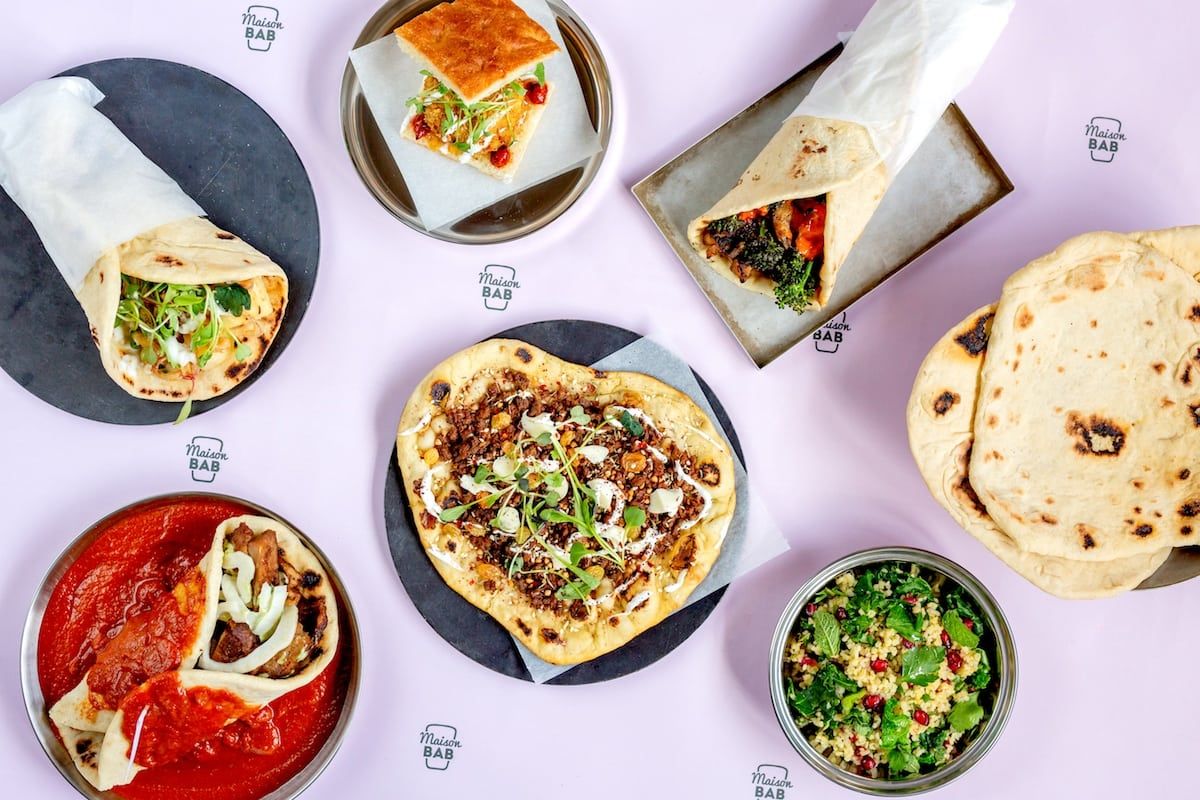 Le Bab founders Stephen Tozer and Ed Brunet are set to open a new modern kebab restaurant this month. Located in the new Mercer Walk development, Maison Bab will comprise a new style modern kebab house, bar and a hidden 10-seater fine dining restaurant – Kebab Queen – set to open later this year. Le Bab executive chef Manu Canales (previously at two Michelin-starred Le Gavroche) will personally head up the kitchen at Kebab Queen. Maison Bab's main restaurant will be relaxed and casual with a brand new menu. Featuring eight kebabs (all under £10), the menu will also feature a selection of starters, manoushe, sides and desserts with ingredients following Le Bab's hallmark focus on quality, seasonality and provenance. A particular focus on vegan dishes will also prevail at this new site.
All kebabs will be handmade, with flatbreads made in-house, using focaccia-style dough. Starters will include the likes of doner beignet and an Indo-Iranian mutton curry. Kebabs will include a 'Raclette shawarma', 'Drunken Iskender chicken shish' and vegan options such as 'Miso celeriac shish with pickled crispy onions and toum'. An assortment of manoushe (Lebanese pizza) will also be served. Alongside the ingredient driven cocktail list, a selection of unusual wines will be available by the glass, including an orange Czech Pinot Noir and Moroccan Syrah.
Maison Bab is set to open on Monday 17th September (soft launch until Sunday 23rd September, 50 per-cent off food) and can be found at 4 Mercer Walk, London, WC2H 9FA.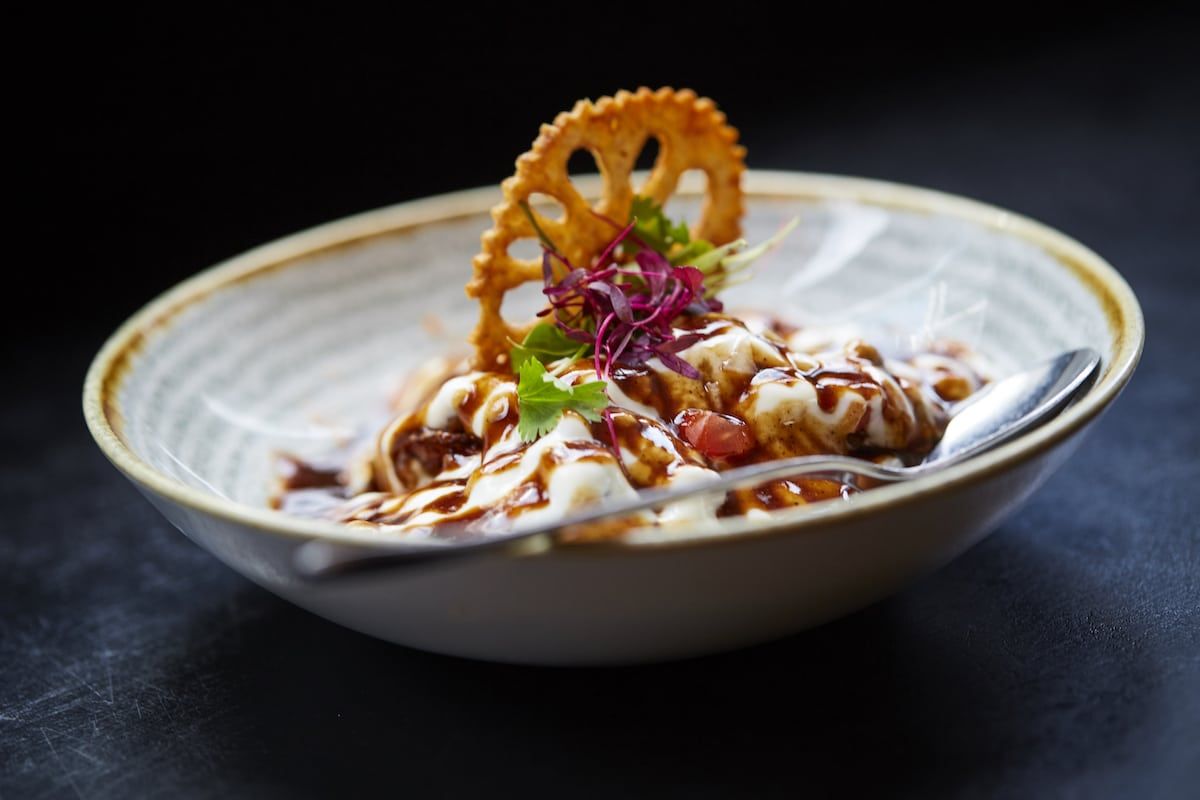 Following a successful soft launch period, Harneet and Devina Baweja's second Gunpowder restaurant has opened as part of the new One Tower Bridge development. Considerably more capacious than the Shoreditch original – with space for 60 covers – the new restaurant will champion the same brand of modernised Indian home-style cooking, with the new menu including signature dishes such as spicy venison and vermicelli doughnut; Chettinad pulled duck with homemade ootapham; and Maa's Kashmiri lamb chops. Head Chef Nirmal Save has also created a brand new menu of small dishes and bar snacks such as peanut masala chaat with chopped onions and chillies; and Bengali fish fingers with crisps and Kasundi tartar sauce. During the weekend (initially on Saturdays, with Sunday opening to follow), Gunpowder will serve new feasting menus comprised of sharing dishes for parties of two or more.
Gunpowder is open now and can be found at 4 Duchess Walk, London, SE1 2SD.
Michelin-starred chef Tom Kerrige is set to open his first London restaurant, taking over the former Massimo site, on the ground floor of the Corinthia Hotel. A relaxed, brasserie-style dining room, Kerridge's Bar & Grill will open this month, following updated interior design by David Collins Studio. The grand, 90-cover restaurant space will showcase a rotisserie bar, which will roast large joints of meat, fish and root vegetables in front of diners, with a daily changing rotisserie dish, inspired by the menu at The Coach in Marlow. Moreover, some of the main restaurant walls will be lined with fridges showcasing hanging meat supplied by the chef's own butchers, The Butcher's Tap in Marlow. Here, the kitchen will be overseen by Head Chef Nick Beardshaw, having worked at The Hand and Flowers and as Head Chef of The Coach in Marlow.
In addition to the restaurant, Kerridge's Bar & Grill will have a separate bar, divided from the dining room by a partition of antique mirror panels. Cocktails will be served alongside an extensive list of English wines and Champagnes, plus ales and lagers on tap.
Speaking on the launch of Kerridge's Bar & Grill, Tom Kerridge said: "We are incredibly excited about opening Kerridge's Bar & Grill at Corinthia Hotel London. Work has begun on the design and the space and Nick and I, along with the whole team, are enjoying creating a menu that will befit such a stunning room."
Kerridge's Bar & Grill is set to open in September and can be found at Corinthia Hotel London, Whitehall Place, London, SW1A 2BD.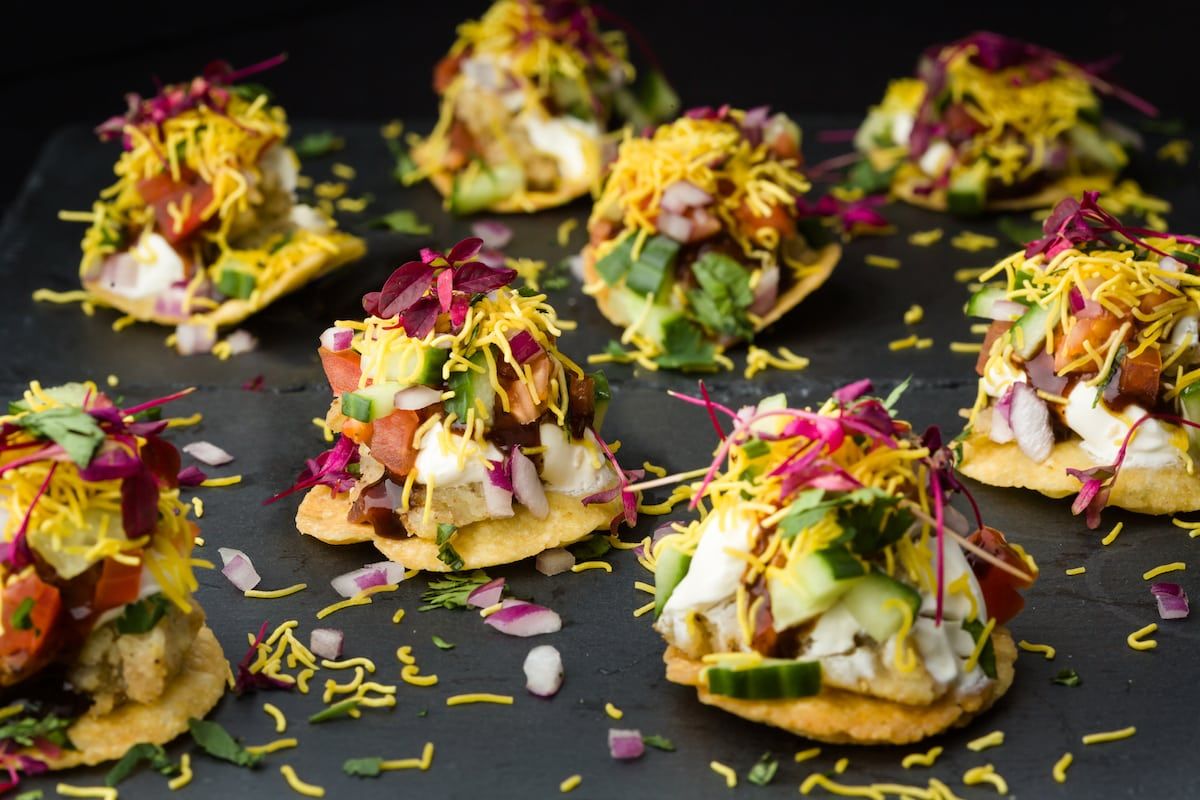 Little Kolkata – Covent Garden
The team behind sell-out supper club Little Kolkata will launch their first permanent restaurant later this month. Celebrating everything guests have come to love through the original supper clubs, Little Kolkata will also welcome an extensive Calcuttan menu, cocktail list and exclusive themed evenings. Centred around authentic Bengali cuisine, inspired by co-founder Prabir Chattopadhyay's upbringing in Calcutta and Biswajit Deb Das' ancestral roots in Bangladesh, the restaurant's menu will feature an assortment of classic dishes. Sharing plates will include the likes of maacher cutlet (cod served with Kashundi – a Calcuttan mustard sauce) and Lilish Maacher Deemer – a spiced fish egg from the Hilsha.
Also on the menu, specialty dishes such as chicken liver sautéed with spice and fresh chillies will be available alongside homemade truffle paratha. Honouring the communal, familial nature of the supper clubs, Little Kolkata's menu will focus on sensibly-priced sharing plates. To finish, traditional desserts will include Mishti Doi (baked sweet yoghurt) and a cardamom coffee brownie with rose ice cream, inspired by Calcuttan Swiss patisserie Flury's.
Little Kolkata is set to open on Monday 17th September and can be found at 51-53 Shelton Street, London, WC2H 9JU.
The first solo restaurant from ex Tamarind executive chef Peter Joseph, Kahani will occupy a site opposite Cadogan Hall. Showcasing seasonal British ingredients and serving contemporary Indian food, the 90-cover restaurant will be inspired by the chef's upbringing in Tamil Nadu. Kahani, meaning 'story' in Hindi, will be centred around the chef's philosophy of community eating 'to celebrate, bring people together, break boundaries and share tales'.
Here, the contemporary approach to Indian cooking will showcase various meats, fish and vegetables from the robata grill. Starters will include the likes of tandoori calamari with Kasundi mustard and sweet lime chutney; and a platter of venison, kid goat and chicken tikka samosas. The menu's 'classics' section will feature dishes such as smoked Malabar prawns with coconut and Keralan spices; Gressingham duck with coriander, apple chutney and kumquat salad; and tandoori broccoli marinated in honey, nigella seeds and wheat crisps. Curries will include the 'Kahani' butter chicken and a Nalli Gosht. Various vegetarian and vegan dishes will also be served.
Kahani is set to open on Tuesday 18th September and can be found at 1 Wilbraham Place, London, SW1X 9AE.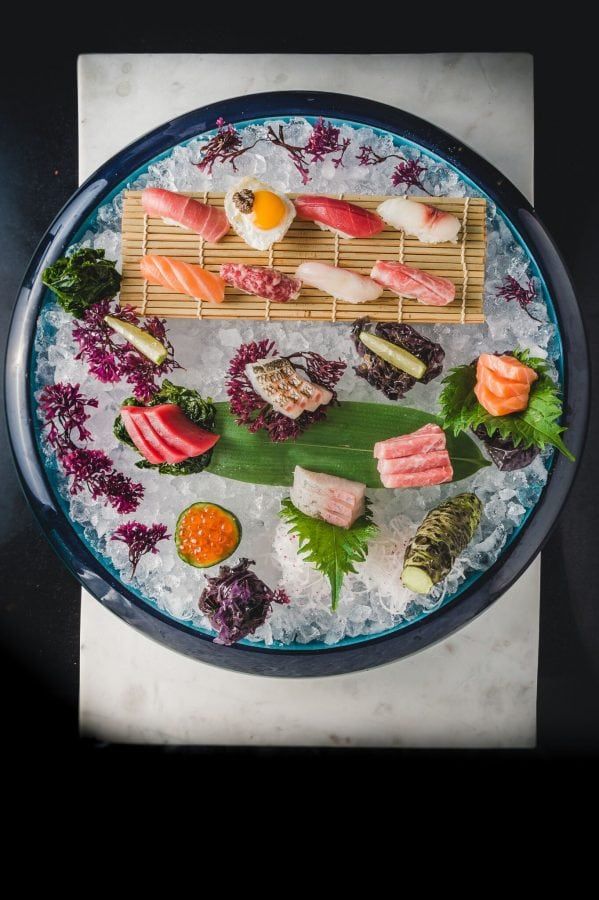 ZELA London – Covent Garden
A Japanese-influenced Mediterranean restaurant from MABEL Hospitality, ZELA London follows the successful flagship restaurant opened in Ibiza last summer. Backed by partners from the world of entertainment and sport – including Cristiano Ronaldo, Enrique Iglesias, Rafael Nadal and Pau Gascol – the 100-cover London restaurant occupies a site within the ME London Hotel. Here, Michelin starred chef Ricardo Sanz has created a menu which fuses Japanese techniques with flavours applied to Mediterranean products and traditions. Dishes will include an abundance of fresh fish and seafood from the Mediterranean, with signatures such as tiradito of scallops with Ibizan sobrasada, or butterfish nigiri with white truffle. Alongside an inventive cocktail list, the restaurant's wine list focuses on Spanish wines, as well as featuring a selection of premium sakes.
Speaking on the launch of ZELA London, Aitor Samperio, Managing Director of MABEL Hospitality, said: "We're delighted to be bringing ZELA to London, a city that has proved itself as the dining capital of the world. The diversity of London´s culinary scene provides an exciting opportunity for us to showcase our take on Japanese meets Mediterranean cuisine."
ZELA London is open now and can be found at ME London, The Strand, London, WC2R 1HA.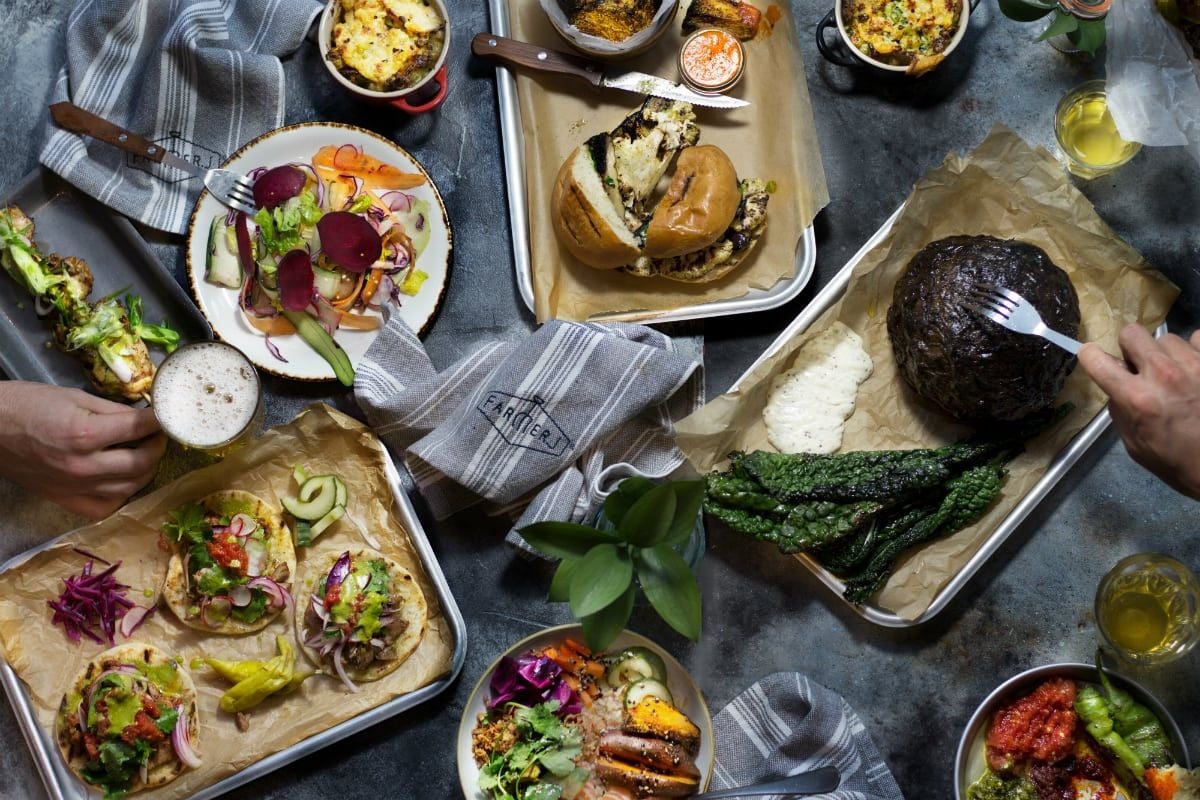 Taking over a space near London Bridge, Jonathan and Ali Recanti will open the first permanent Farmer J restaurant, having previously focused on bringing the best of the fields to the city. Open all-day, the restaurant will serve a selection of dishes influenced by the Mediterranean 'and beyond'. Farmer J Fieldtrays and Redemption Roaster coffees will be available for breakfast and throughout the day for lunch, with a vaster menu available during the evening. Small plates will include the likes of green chermoula chicken skewers; or Laffa bags for dipping into the signature Chilli Plate. Larger dishes such as grilled lime leaf prawns; roast beef with tomato tartare; and whole roasted celeriac will also be served.
At the weekend, Farmer J will offer brunch, including 'The Shak' – a spicy shakshuka to share – plus a Sunday spatchcock; bagel deli plate; and BYO field bowls, with options such as sesame spiced tofu, miso chicken and raw ponzu salmon. Banana French toast with tahini will also be available, as well as a variety of avocados on toast.
On the launch of Farmer J, founder Jonathan Recanati said: "It's time for Farmer J to plough the next field, so we're looking forward to opening our first restaurant at King William Street for dinner and cocktails, as well as relaxed weekend brunches. Most importantly, our ethos will remain the same: respecting our fantastic produce, and cooking real food with sustainable, seasonal ingredients."
Farmer J is open now and can be found at 24 – 32 King William Street, London, EC4R 9AJ.
RELATED