Ahead of London's first Nordic food festival, we spoke to renowned Moro restaurant chef, Sam Clark, about the growing popularity of Nordic cuisine.
The Great Nordic Feast will visit London's Southbank for the first time this weekend to showcase signature dishes, ingredients and flavours from a range of Nordic countries. As part of the year-long cultural Nordic Matters festival at the Southbank Centre, from Friday 20th until Sunday 22nd October, eight cooks from Nordic countries team up with some of London's most talented chefs to create a unique range of infusion dishes.
We caught up with well-known foodie, Sam Clark, one of the home-based talents involved in the feast, to find out what to expect.
For those who don't know you already, tell us a little bit about your background?
I sort of fell into cooking. I always cooked for friends and families, but after I went to Paris for a year [where she studied French and Italian], I was at a crossroads. I couldn't decide whether to stay on in Paris or move back to London and try to get into food journalism.
I decided to come back to London for two weeks to see my mother. When I was there I went into The Eagle pub (one of the UK's first 'gastro-pubs') and got chatting to the owner about food. He asked if I was a cook and the next thing I knew, I was one of two chefs working at The Eagle, which was a big learning curve. I was there for a few years then I met Sam (co-owner of Moro) and ended up going to the River Café before joining up with him and opening Moro in 1997.
How did you get involved in the Great Nordic Feast?
I had a Danish business partner who introduced me to Sophia (the person behind the feast). I didn't know much about Nordic cuisine before that other than when I'd visited Denmark.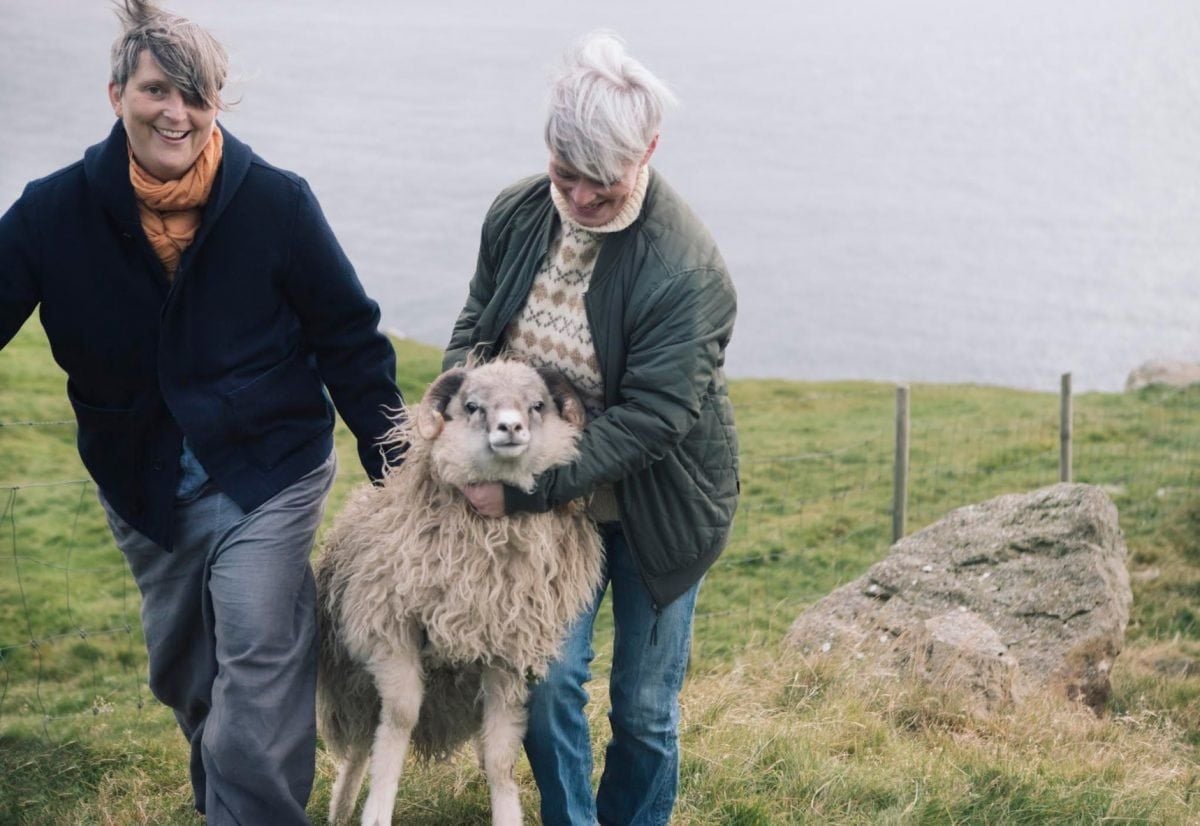 How did you end up collaborating with a cook from the Faroe Islands?
Well basically, I got the choice to team up with a Michelin-starred chef in Iceland or a home-cook from the Faroe Islands. I chose Anna (from the Faroe Islands) because her style was closer to my own.
Which dishes and ingredients embody food from the Faroe Islands?
Fermented food is a big part of their whole tradition – whether it's lamb or cod – so that really stands out. It was a way of preserving food so they had something to eat through the winter and it stuck. In the Faroes, you are really aware of local ingredients as you're face-to-face with nature every day over there.
What did you make of the Faroe Islands' fermented foods?
It's an acquired taste and I think you probably had to grow up with it, like the cheesiness of the fermented lamb which is very unique. However, the fish soup I didn't mind at all.
What dish did you enjoy most?
I think what I really liked the salt cod with potatoes, boiled eggs and caramelised butter at Anna's house. The fried fish balls were also really delicious. And I went to KOK (the islands only Michelin starred restaurant) and had some amazing langoustine and beautiful fish.
You'll be cooking with Anna Rubeksen, what do you admire most about Anna's cooking?
Well, it is just an honest, traditional style of cooking from the home, straight from the hob, that has been handed down from generations to generations. She used a lot of family recipes and that's just my kind of cooking, to be honest.
What are you cooking at The Great Nordic Feast?
We're cooking a couple of Anna's dishes as well as the fish balls with red cabbage salad. We're also doing a lamb dish, they are actually bringing over the lamb from their farm in the Faroe Islands, with carrot, lovage and caramelised potatoes. It's really simple but I like that. My Swedish friend, the bread lady from SW3, is cooking all of our bread too.
Why should Londoners come down to check out the Great Nordic Feast?
I just think this is an incredible opportunity to be introduced to all the cuisines from the Nordic countries. The popularity of Nordic cuisine is very much post-moment. The UK is so much more educated than we were 20 years ago, and the quality of food here now is superb, so it's a natural progression that it's now the turn of Nordic countries to showcase their food.
Sam Clark is the owner of Spanish and Middle-Eastern-influenced Moro restaurant in Farringdon. She will be teaming up with Anna and Oli Rubeksen of the Faroe Islands to prepare a host of dishes for over 400 people at London's first Great Nordic Feast, which takes place from 20-22nd October. Tickets are still available and can be bought here.
Header photo: Issy Croke
RELATED