Bill Murray has been spotted dressed as a cop on the set of his new zombie movie as he prepares to take on dozens of walking dead.
The veteran actor is set to star in Jim Jarmusch's new comedy horror The Dead Don't Die alongside Adam Driver and Selena Gomez.
Cast members were snapped filming in a cemetery in Fleischmanns, Delaware County, New York, USA, on Thursday.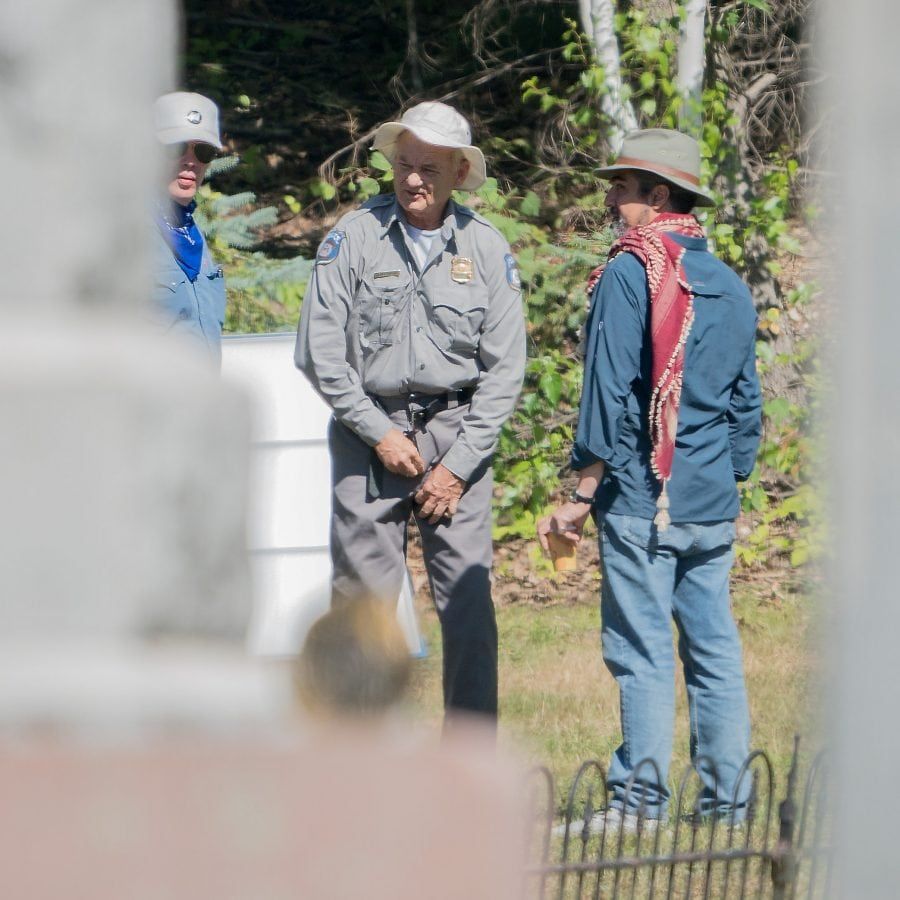 Images taken at around 2pm show Murray, 67, sporting a police officer's outfit and zipping his pants up mid costume change.
Meanwhile one of his co-stars wields a shotgun and Adam Driver, 34 – also dressed as a police officer – sips a drink between takes.
Footage also shows ten zombies walking through the town with their faces painted a deathly pale green – including one who was holding a severed HEAD.
The tiny village of Fleischmanns, which has a population of around 325, has been transformed into a creepy town called Centerville for filming.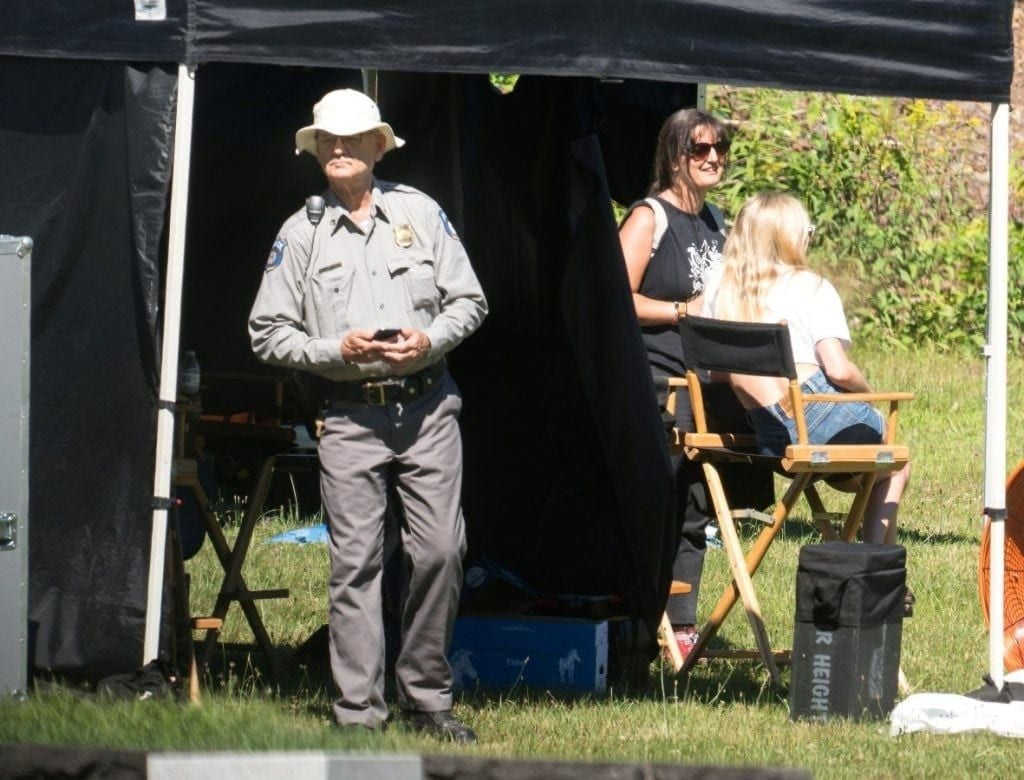 Signs bearing the name of the fantasy settlement could be seen on the entrance to the police station and liquor store.
A nature photographer who was passing through snapped a string of photos after pulling up to see why so many crew vehicles were there.
The photographer, who is on assignment in New York, said: "It's a very small town and I drove through and saw all the big production trucks.
"There was a cute little hotel and they totally re-did the place to make it look spooky and called it the Moonlight Hotel.
"I stopped to use the post office and the lady in there said they were filming in the cemetery.
"It was pretty far away and they looked like they were about to film.
"It looked like the director was talking them through the scene.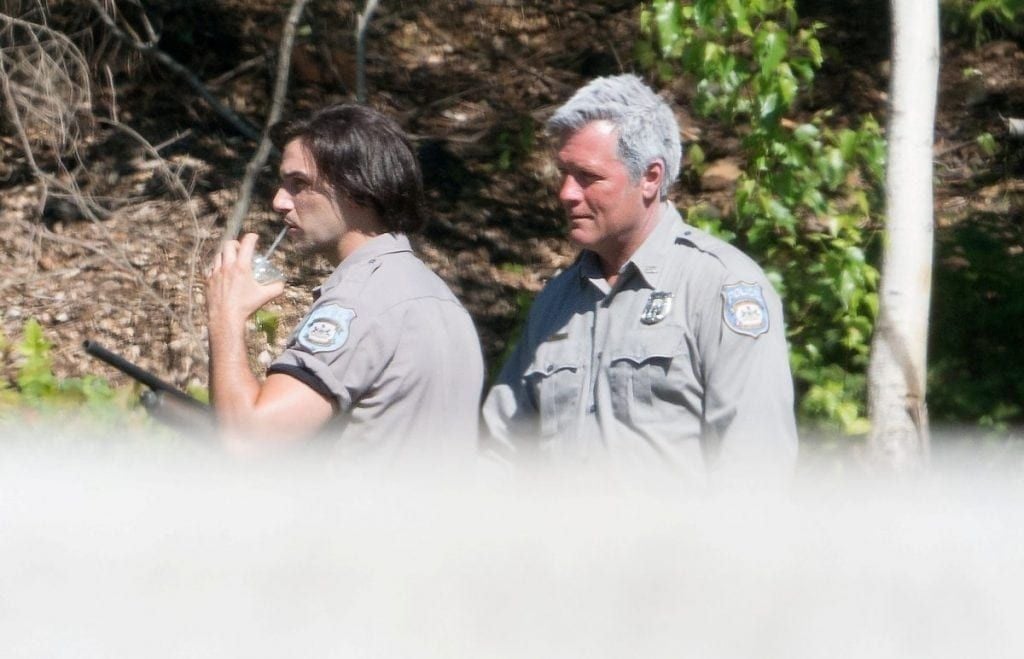 "There were probably 50 zombies and at least 50 people on set working, as well as security people.
"Then they had a police car that looks like it has been through quite a few scenes with fire and is missing a tire.
"There was a shotgun and Adam had a machete at one point.
"They weren't attracting very much attention. They were very strategic.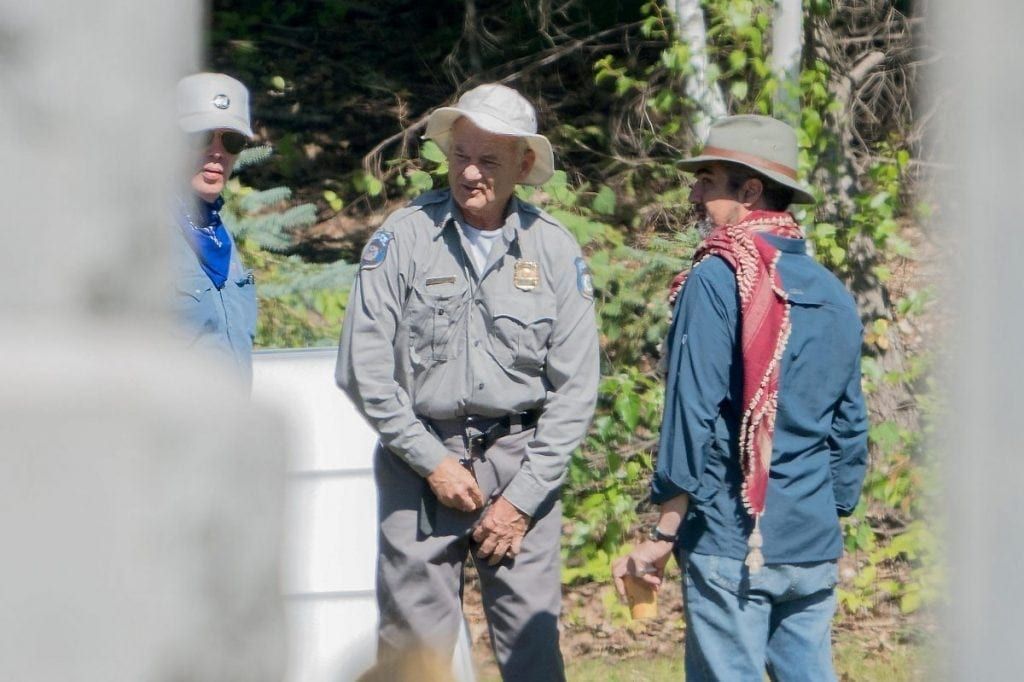 "It is a really small town and I was standing outside the cemetery. I have a long lens for nature so it was easy for me to zoom.
"It was cool to see."
The Dead Don't Die is currently in production with Focus Features and stars Chloë Sevigny, Academy-Award winner Tilda Swinton and Steve Buscemi.