The force will be with one lucky Star Wars fan after a giant chainsaw sculpture of Chewbacca went up for sale.
The 8ft 7in attraction, the sidekick of Han Solo, was carved from the trunk of a fallen Ash tree trunk by Mick Booth, 42, a chainsaw artist from the Bolsover-based Cosmick Carving, in Derbys.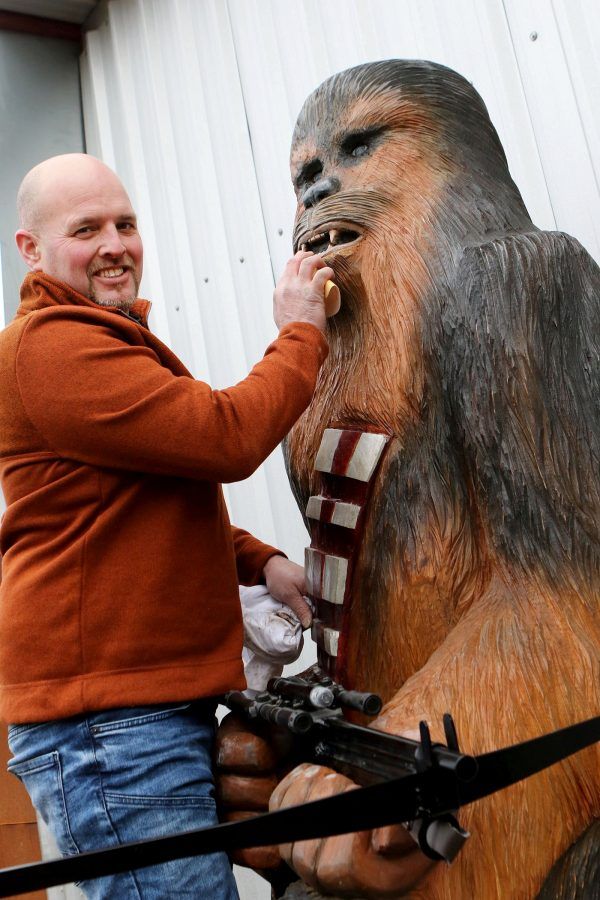 But any fan wanting to buy the statue will need more than a Jedi mind trick, as he's on the market for £10,000.
Mick said: "Chewbacca stands tall and proud.
"He's become a popular attraction and talking point with many people in my area.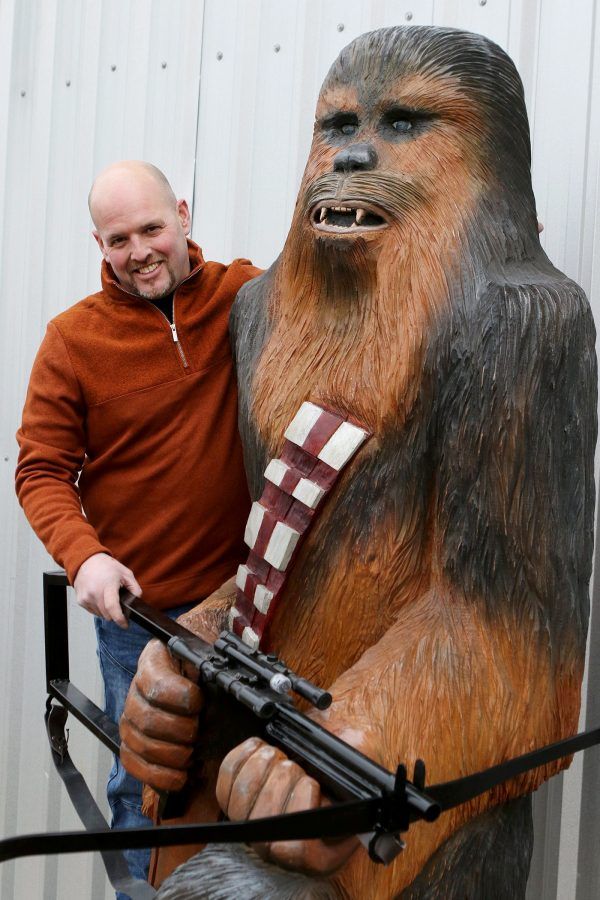 "I would love for Chewbacca to find a good home where he will be appreciated ideally by lots of people and looked after.
"A fresh coat of oil from time to time will keep him looking amazing.
"For many years I've been creating chainsaw art, sculpting and carving a wide range of animals and fantasy creatures often through specific commissions.
"I've put so much heart, soul and the utmost care and affection in to him."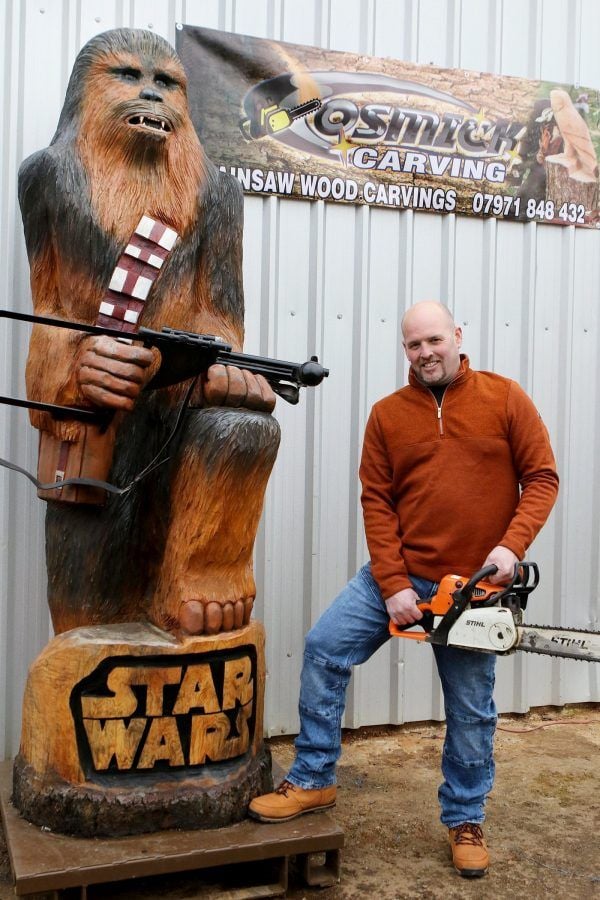 He said independent experts and Star Wars fans have valued him at around £10,000.
In 2017 the life-long Star wars fan also carved a Jawa – another alien character from the famous films.
Anyone interested in buying the sculpture, go to Mick's Facebook page: www.facebook.com/mick.booth.568?