One of Scotland's most beloved musicians has fallen seriously ill while on holiday in Mexico.
Alan Longmuir, bass guitarist of the Bay City Rollers, was rushed to hospital on Thursday and is described as "extremely unwell" due to a virus attacking his organs.
The 69-year-old had been on holiday with wife Eileen before being taken to Galenia Hospital in the coastal city of Cancun.
His wife has stayed by his bedside and his condition is believed to be improving "slightly".
The tartan-clad Edinburgh band were massive in the 1970s thanks to timeless hits such as 'Bye Bye Baby' and 'Shang-A-Lang' and were swarmed everywhere they went by adoring fans.
The Facebook page Bay City Rollers Pen Pal Reunion, for fans of the band who had written to each other in the 1970s looking to reunite, shared the news of Alan's illness.
A post said: "Unfortunately we need to inform all our friends that Alan has been taken seriously Ill whilst holidaying in Mexico.
"He has been admitted to hospital and is currently receiving Specialist Care for a virus that is attacking his vital organs.
"He is extremely unwell at the moment but has improved slightly since treatment has commenced.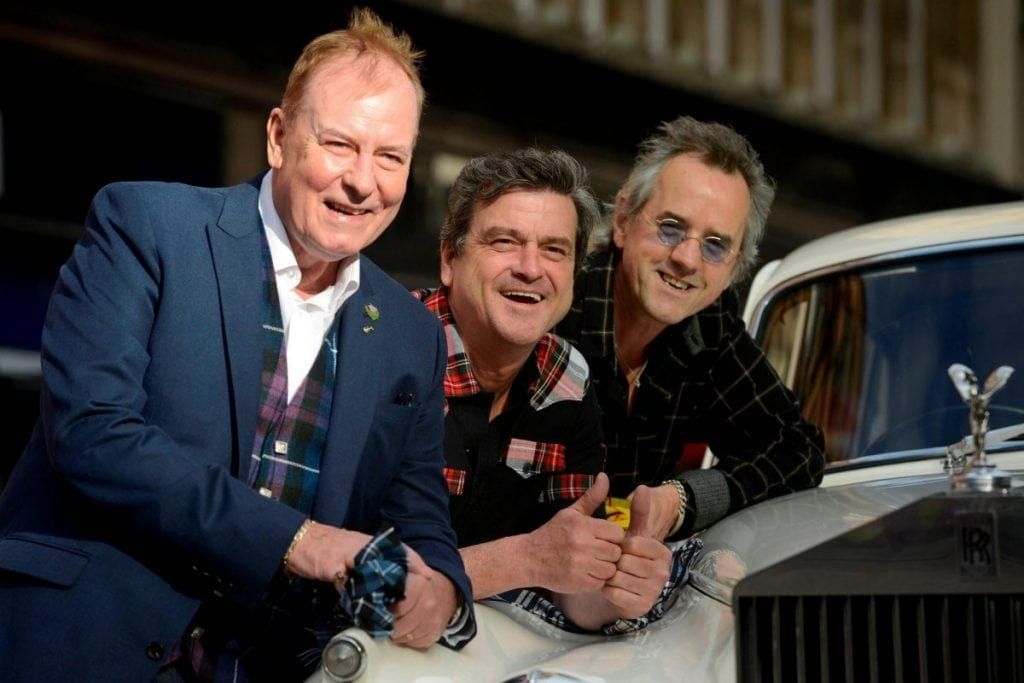 "Eileen is with him and has been beside him throughout this awful situation.
"Please be assured that he is receiving excellent care and both Alan and Eileen would like to sincerely thank all the medical professionals and administration staff at the Galenia Hospital, Cancun for all their help during Alan's illness.
"This information is not given out lightly or for any reason other than to inform you of the current situation.
"We know you will all want to send loving, caring and healing thoughts to Alan as we understand how much you care for him.
"Please keep both Alan and Eileen in your hearts and prayers over the next few days.
"We will endeavour to keep you informed of any further updates as we know them xx"
During their heyday, the band sold more than 120 million records worldwide and toured the globe — enjoying huge fanbases in Canada, Japan and Australia.
Late in 2015, three of the classic five – Alan Longmuir, singer Les McKeown and guitarist Stuart Wood — reunited for a series of shows nearly three decades on from their initial break-up.
For years the band had claimed they were swindled out of millions in royalties with some of the members taking action against their old label Arista Records the US courts.
A show called "I Ran With the Gang" based on Alan's life is set to take place for the 5th successive year at the Edinburgh Fringe.
The production features musical performances of the band's greatest hits, tells the story of the former plumber and is normally followed by a Q&A with Alan Longmuir.
The cast, crew and stars of the show hoped for a speedy recovery for the well-liked musician.
A post on Facebook said: "On behalf of Liam, the two Stephens, John, Tommie, Kat, and everyone at I Ran With The Gang, we send our love to Alan and Eileen and wish Alan a speedy recovery."
https://www.thelondoneconomic.com/entertainment/you-will-never-guess-where-maggot-from-goldie-lookin-chain-works-now/29/05/