This is latest addition to the UK's war on plastic – an eco-friendly WHIPPET.
Nine-month-old Willow has taken to recycling litter during her morning walk in West Park, Goole, East Yorkshire.
Without fail the canine environmentalist picks up dropped recyclable goods including plastic bottles, McDonald's wrappers and plastic pencil cases.
With a keen taste for recycling owner Kirsty Reid, 31, hopes her pup will help clean up the streets of Goole into her old age one crisp packet at a time.
Kirsty said: "When she was a young puppy Willow would pick up sticks and hold them for the duration of the walk.
"I didn't think anything of it at the time as it's a pretty usual thing for a puppy to do.
"But a few months ago she decided to do her bit for the environment.
"It started with a plastic bottle.
"She picked it up and happily held onto it for 20 minutes before dropping it to my legs.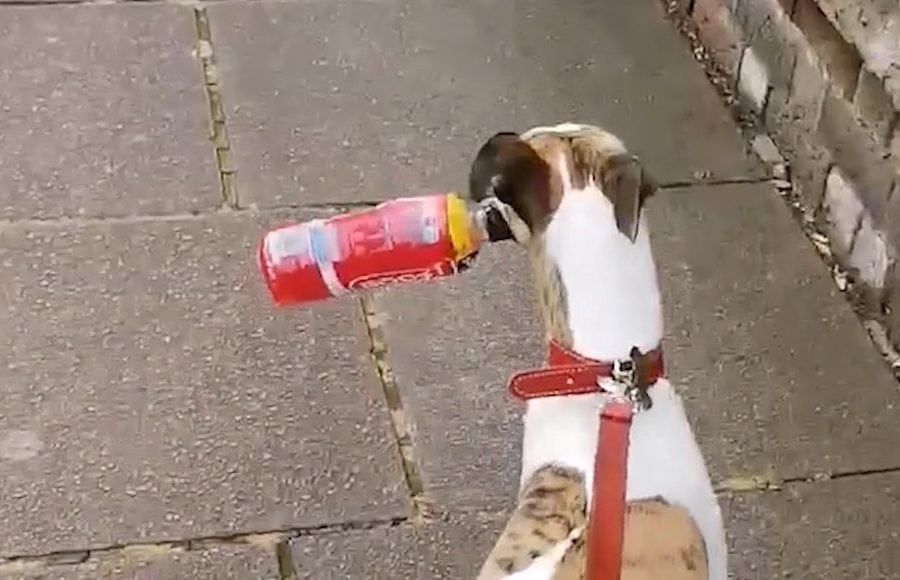 "I would just hold onto it for the remainder of the walk and put it into my recycling bin.
"Then she started branching out and one day after the next it slowly became part of our routine.
"I walk her 7:30am every morning and without fail she picks up something.
"Sometimes she picks something up at the beginning of the walk and will keep onto it for the whole 45 minutes.
"Once we reach the gate she'll drop the bit of litter outside our front door where I'll pick it up and put it into our recycling.
"I draw the line at glass bottles so I tell her to put it down but because she's still a puppy she needs telling a few times.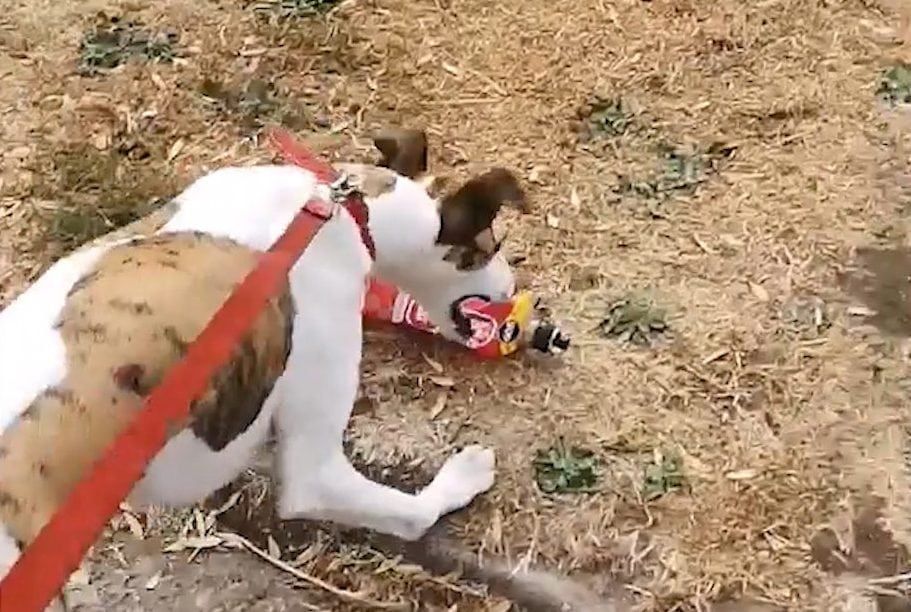 "I think the next step is getting her trained up to pop the rubbish in the relevant bins but that will probably be a lot of work.
"It makes you realise how much rubbish is on the floor.
"If Willow is picking up one piece of rubbish a day, seven days a week, that soon mounts up.
"I've noticed my recycling bins are starting to fill up."
https://www.thelondoneconomic.com/news/paddleboarder-captures-the-plastic-in-the-ocean-as-she-paddles-around-mallorca/15/07/