Bath is an always-popular spot for a weekend break or an extended staycation, but we've just experienced another reason to visit the spa town: the Gainsborough. It's the only hotel in the UK to use local mineral waters in its hotel spa, its five-star service is up there with the UK's highest, and it's a well-located sanctuary for exploring the town. For couples and groups who can't quite agree on what to do with a night or two away, the combo of city, spa, dining options and upscale accommodation means there's an impressive balance to be enjoyed – as we found out.
Location 9/10
You wouldn't guess that The Gainsborough is couple of steps away from the centre of Bath, given the quietude around it. Its premium location means that you'll need to organise parking elsewhere, avail of the valet service at an extra price, or take the train – the station is a five-minute walk away, then 90 minutes to and from London Paddington.
The city is one for mooching. There's interesting craft and furniture shops and lovely historical attractions, like the Holburne Museum, the Jane Austen Centre and Bath Abbey. The Roman Baths are a must, and next to it, the elegant Pump Room restaurant is like dining in a history book. Elsewhere in Bath, take a walk to the Royal Crescent: No 1 is recreation of an 18thcentury house.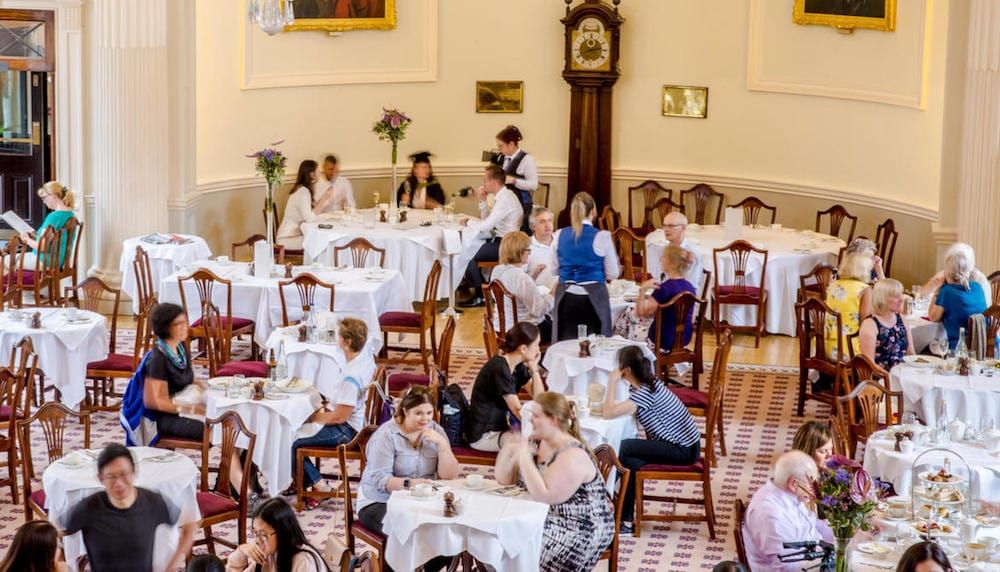 If you've a little more time, strap your boots on and hike on the hills surrounding Bath – after all, there's a gorgeous spa in the hotel to soak those tired feet afterwards.
Rooms 8/10
As the highest-end city hotel in Bath, it's little surprise the rooms are kitted out in a plush, contemporary manner – think excellent quality furnishings, plants, and marshmallowy pillows you wish would fit in your bag (they won't).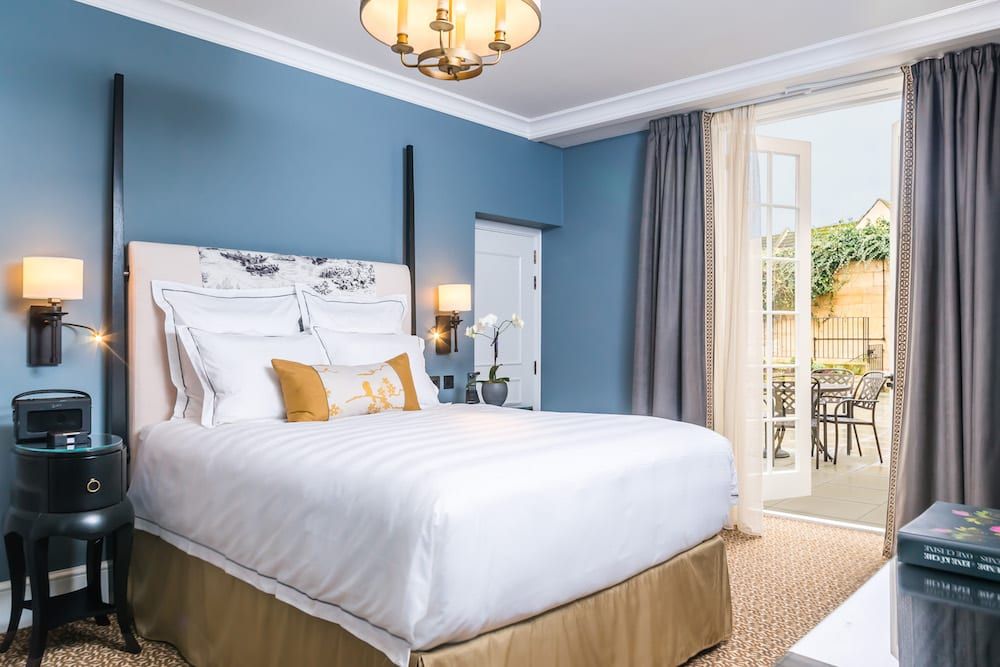 The room amenities are well above expectation. There's a pillow menu, complimentary minibar – no hard stuff, but you will find beer, artisan chocolate and crisps – Aromatherapy Associates toiletries and even a pack of seeds to take home to grow wildflowers for bees: a warm and fuzzy reminder of the stay. The turndown service is more helpful than expected (there's more Aromatherapy Associates stuff), and blackout curtains means you're in danger of oversleeping if you don't set an alarm. In other words, an ideal hotel experience.
Services 10/10
For a upscale, historical hotel, service is remarkably friendly. At check-in, we're seamlessly whisked from one staff member to the next; until we're shown to our room with a small tour along the way that marks out The Canvas Room (a comfortable lounge to relax in on a rainy day) Dan Moon's restaurant, the Gainsborough Bar, and best of all, the spa.
What a spa it is. Given the expertise of the spa staff, a treatment is highly recommended (I need Diana's calming voice in my life every day). You're first sat down, offered a health juice and given an aroma consultation for a smelling salts to take with you on your spa journey. You're also given a bag with a bottle of water and flip-flops, showing the attention to detail found in every facet of the spa.
Best of all, the bright and airy spa village uses Bath's famous thermal waters, making it the only hotel in the UK with that facility. The spa facility of three hydrotherapy pools, two saunas, a steam room and an ice room, is included for guests from 7am to 9am or 8pm to 10pm. The odd times means you might just get the spa to yourself on weekdays. At weekends, paying the extra becomes worth it for the more convenient times, plus a little extra peace and tranquillity.
Food and drink 9/10
Begin an evening of indulgence with an aperitif in The Gainsborough Bar. All sofas and velvet, it's a small but well-stocked area overlooking the centrepiece of the spa village. While they have plenty of cocktails on the go – the Gainsborough Café (£16), made with Mount Gay Rum and Fernet Branca, is a delicious twist on espresso martinis – they're happy to accommodate the classic cocktails too.
It's a pleasant manner in which to whet one's appetite for the main event: Dan Moon at the Gainsborough. Its three AA rosettes speaks plenty about the quality, and that doesn't even factor in the tempting menu choices. In the low-lit, warmly-decorated Georgian room, the tasting menu (£60, vegetarian tasting menu available too) is the best way to sample the largest selection, though I restrain myself and opt for the tomato soup with goat's curd (£10.50; intensely flavourful and perfect with the selection of mini-loaves brought to the table) and the stuffed courgette flower with roast cauliflower (£25.50; sweeps me through my cauliflower phobia). Delivered with a couple of glasses from their well-chosen wine list – many of which are available by the glass – and the warm, professional service I've come to expect from The Gainsborough, it's a superb evening that surpasses many nights out in over-foncy London restaurants.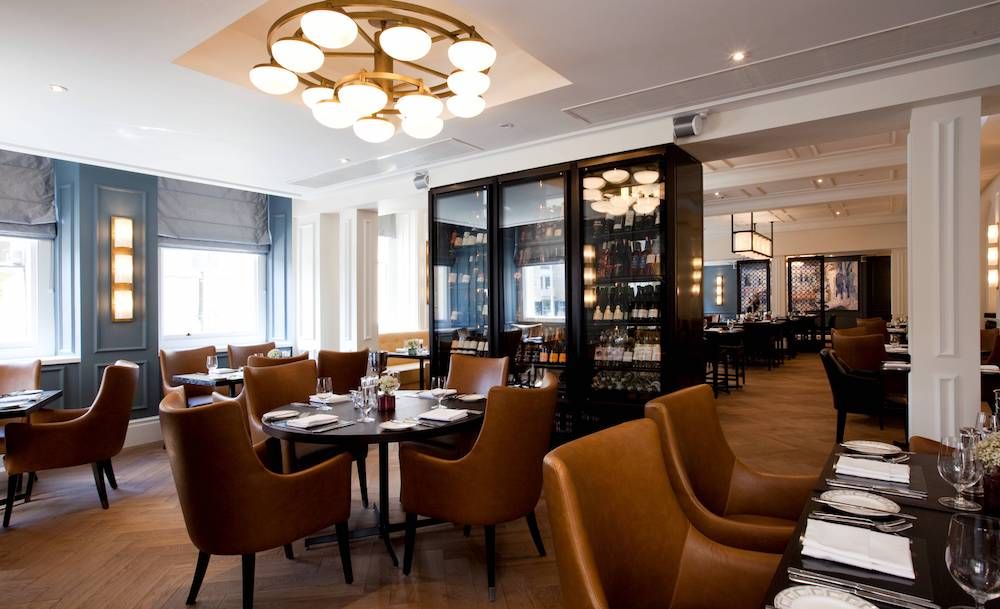 The next morning, it's a surprise I've room for breakfast. But the plump pastries, gooey raw honeycomb, all the ingredients for a Virgin Mary, and fresh fruit salad makes for a premium continental breakfast – and that's before I order the a la carte options. I go for the smashed avocados (perfectly soft, served with nicely done poached eggs and toasted seeds) and prompt my companion into going for the pancakes topped with fresh fruit and microherbs, a small but filling dish. Like the rest of the hotel, it's a joy to experience.
Insider tip
The complimentary hot chocolate served in the spa is everything. They serve it in thimble-sized cups but it's so rich and creamy that the portion size it's enough to satisfy serious chocoholics…for about 10 minutes anyway.
Shilpa was a guest of The Gainsborough Bath Spa. Rooms from £247 (room only).