A historic hotel where beer flows like water might sound like something you'd expect to find in The Lost Horizon – but such a place exists and can be reached in just two hours from the UK.
U Medvídků in Prague is a brewery dating to 1466, known for serving the strongest beer in the world (the 'X Beer 33' had 33 per cent alcohol content) as well as some pretty damn good hospitality too.
Alongside serving up local dishes such as cabbage, potato and dumplings in its restaurant, the brewery bar is usually a hit with locals, who often spill over into the smaller bar area (dubbed the Budvar Bar) to watch hockey and football.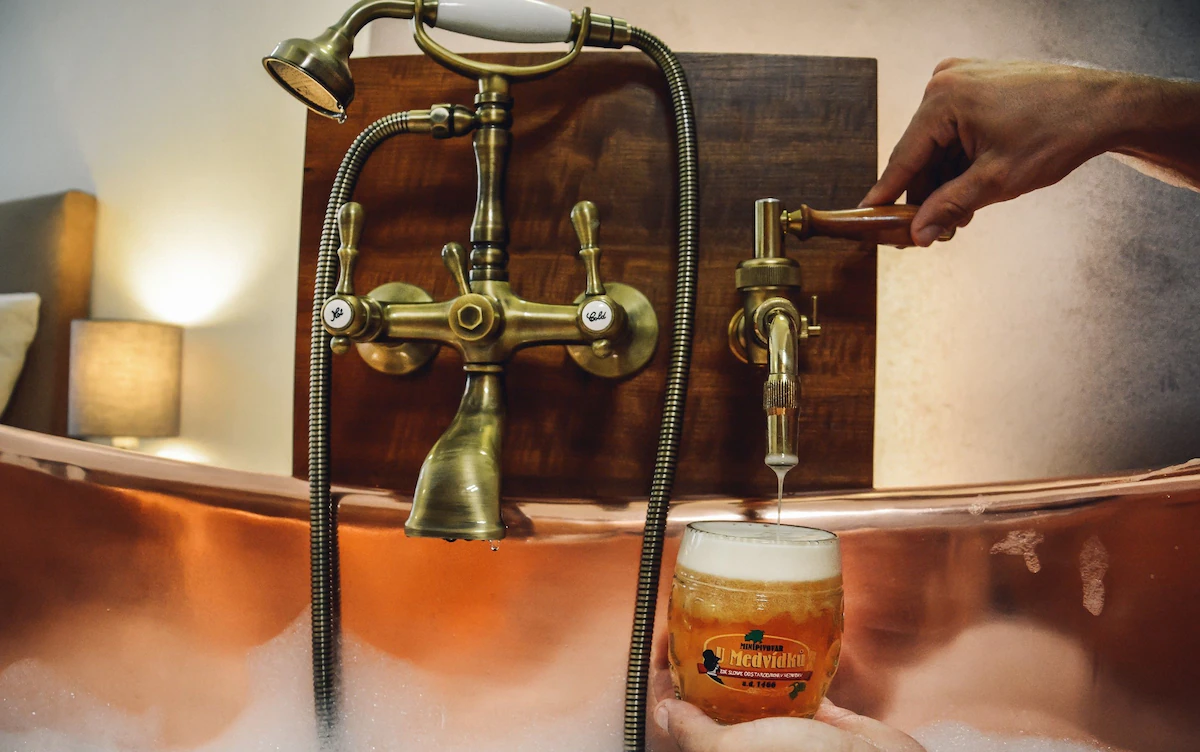 Hotel guests will be welcomed with homemade beer as a complimentary welcome drink as they check in.
And if you're lucky enough to bag a room with a beer bath, you'll have frothy ale flowing like water for the duration of your stay.
The archaic copper baths feature three taps, one for hot water, one for cold water and one for draft beer.
And once you've freshened up you can take a short stroll into the Old Town Square which is just 500 meters away or check out the famous Charles Bridge, which is a further 200 metres from there.
But if you just fancy relaxing at the hotel, make sure to try the Brewery Spa, which puts the historic beer to good use.
Enjoy a 30-minute bath containing beer extract, brewer's yeast and hop oils in an oak whirlpool hot tub which have beneficial effects on skin
nutrition and hydration.
The consumption of unfiltered and unpasteurised beer from their own brewery during the treatment also has an undoubted calming effect, although you might be left slightly light-headed!
Related: The historic city that is home to the cheapest pint in Europe