A shocking image shows an aircraft crashed into a field. The light plane plummeted into a field in Baxterley, North Warwickshire shortly after it took off on Friday (19/4).
Pictures of the damaged white and red plane show it wings completely torn apart from the middle.
Firecrews from Nuneaton and Atherstone rushed to the scene after receiving reports of a light aircraft crash at 12.26pm.
On arrival they found the pilot trapped with their ankle stuck between crumpled plane parts and fuel that had leaked onto the ground.
After working in high temperatures in full fire kit they manage to free the pilot and they were taken to hospital.
Posting on Facebook, Atherstone Fire Station said: "At 12:26 today (Fri) Alpha watch and a crew from Nuneaton Fire Station were mobilised to a light aircraft crash in Baxterley.
"One casualty was physically trapped with their ankle being stuck between crumpled plane parts and fuel was leaking over the ground.
"The plane had crashed shortly after take off. Crews worked very hard through the high temperatures in full fire kit in order to release the casualty.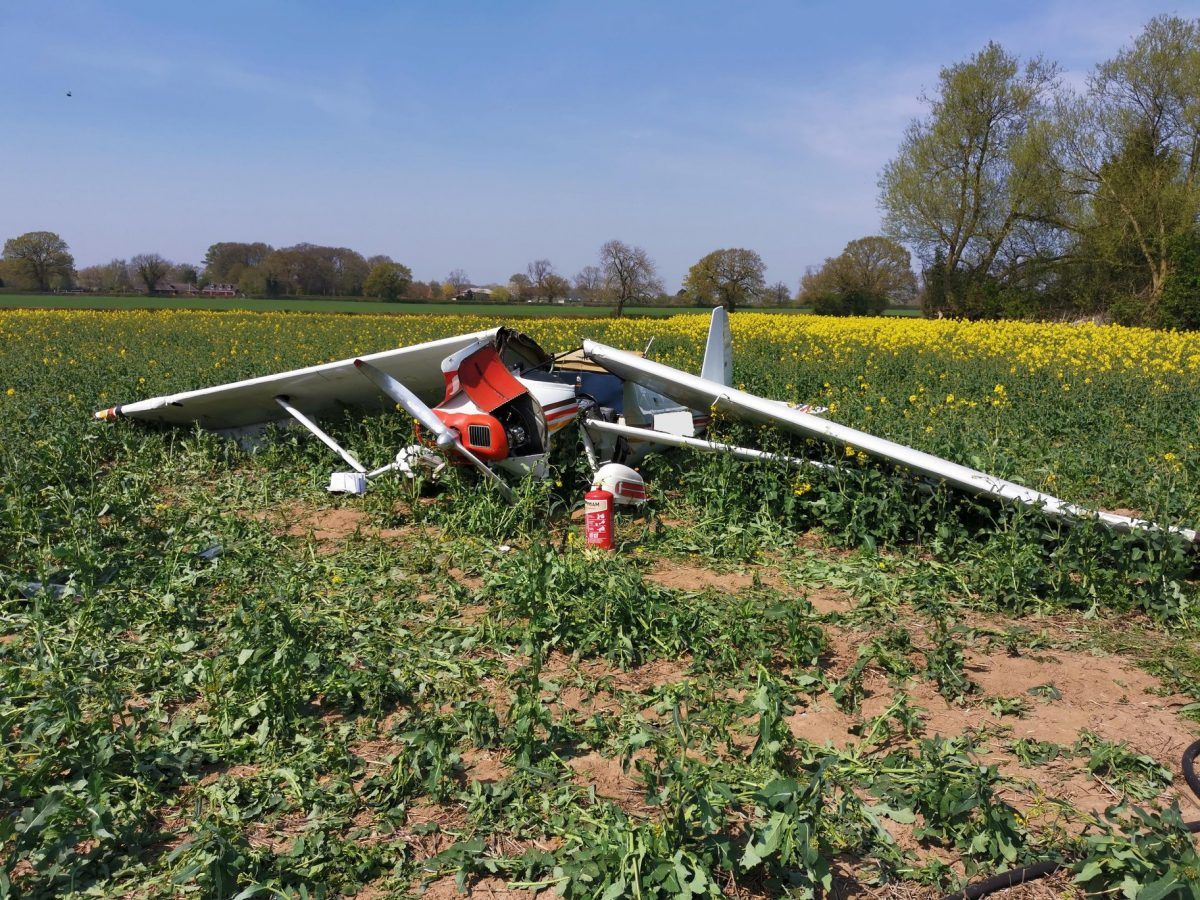 "Crews liaised with Ambulance staff and Police throughout to ensure the quick, effective and safe extrication of the casualty.
"The casualty walked away from the incident with a little assistance and was conveyed to hospital for a check up."
Social media users responded to the post by praising the emergency services.
Ashley Flynn said: "Well done. Glad the pilot was ok."
Lisa Ellis posted: "Wow, well done everyone, glad the casualty was ok."
Helen Sankey wrote: "Well done everyone, keep up the great work."
Ian Cooper said: "Great job you guys and girls do."
https://www.thelondoneconomic.com/travel/pilots-and-crew-from-five-airlines-launch-legal-%EF%BB%BFbattles-to-make-cabin-air-safe-to-breathe-what-is-at-stake/20/04/