Tourism Ireland has welcomed the announcement of a new daily flight from Paris to Cork for this summer. The new service will provide a much-needed boost to the country's tourism sector, with the all-important French destination connecting to Cork and the South West of Ireland.  The service from Cork to Paris-Charles de Gaulle will be operated by Air France Hop! from May 26 until October 27, using a 76-passenger capacity Embraer 170 aircraft.
Ireland, which focuses on showcasing its travel destinations like the Wild Atlantic Way, the Causeway Coastal Route, Ireland's Ancient East, Belfast and Dublin, has also seen a lot of international tourists who've come for a Star Wars-Inspired Tour in Great Skellig, and to explore the Game of Thrones connection in Northern Ireland.

France, which grossed $51.2 million for Star War's The Last Jedi witnessed a good amount of visitors for Great Skellig. Talking about the launch of the flights from France Niall Gibbons, CEO of Tourism Ireland said, "The (Air France) announcement is more good news for tourism to Cork and the South of Ireland. It will certainly expand travel options for French holidaymakers, wishing to visit this part of Ireland. We work very closely with Air France, and look forward to maximize the promotion of this new service from Paris."
On January 2012, leading flyer Emirates linked Dublin to its vast route network, and launched a new Dublin route. Back then, the launch created a major hype in Ireland tourism by opening up a new efficient channel via Dubai to key markets such as Australia, India, Thailand, China and the Philippines. This event was marked by the presence of international delegates like Tim Clark, Ciaran Madden, Salem Obaidalla, Deepak Talwar, Alexander Shepherd, Malcolm John Wall Morris, Zafar Siddiqi, Seema Siddiqi, and Mark Nolan.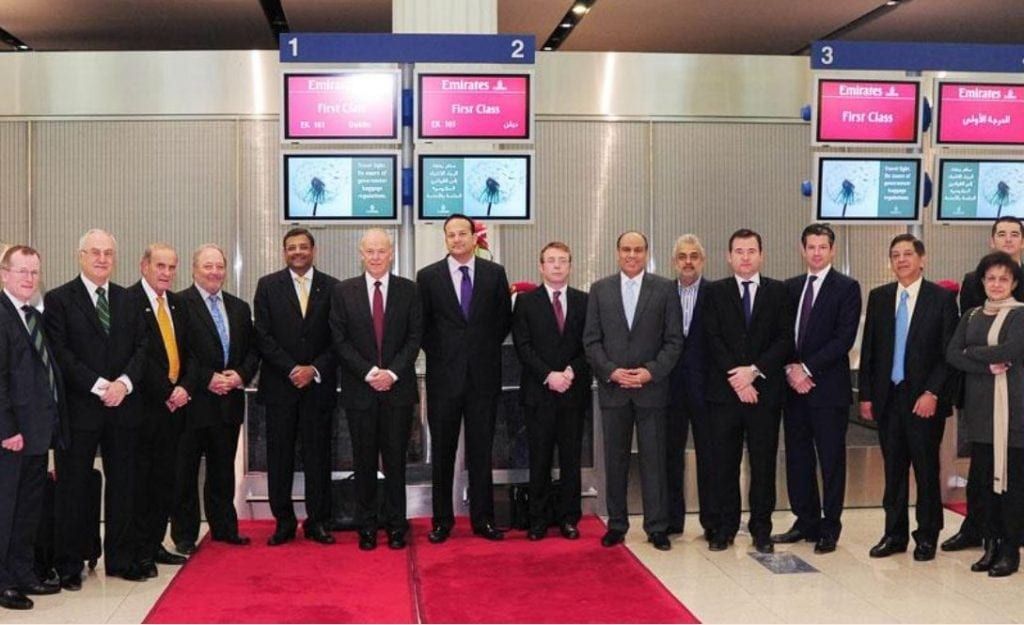 Within just three weeks after the launch of flights to Dublin, Emirates announced deploying a larger aircraft on the route from July 1, 2012. On the 1st Anniversary of Emirates' presence in the Irish market, Margaret Shannon said, "Emirates always recognized the huge potential of the Irish market, but we've been overwhelmed by the positive response and early success of the route."
However, high traffic airports in Northern Ireland are definitely not on the radar of leading international airline carriers. Belfast, which is the Principal Airport and the second largest gateway on the Island of Ireland is currently focused on low cost airlines like easyJet, Jet2.com and  Ryanair.
On 2017, Belfast International airport, which is a just 90-mins drive from Tollymore Forest − the Game of Thrones hotspot in Ireland − recorded 5.84 million passengers who travelled to and from this airport. Emirates' Ireland manager Enda Corneille stated that a base in Belfast is not a part of the luxury Middle East carrier's plan. But she insisted: "Still, Northern Ireland remains a top priority for us, and we've established a dedicated sales team in Belfast to help us meet the demand."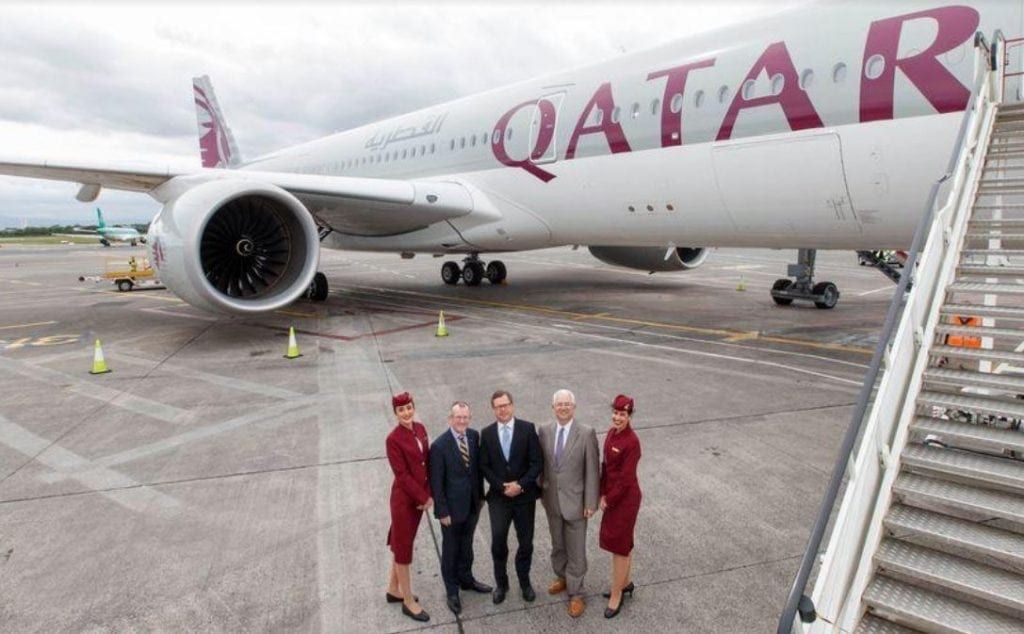 On 12 June 2017, Qatar Airways was flown into Dublin, with daily flights from its Doha hub. Qatar CEO Akbar Al Baker said: "The launch of our service to Dublin is an important milestone. The new service will connect the Irish people with more global destinations, and provide them the opportunity to experience our five-star service."
According to new figures, which were released from the Irish Tourism Industry Confederation, the country earned an estimated €6.5 billion in 2017 from overseas tourism. This included €4.9 billion spent by overseas visitors when in Ireland, and €1.6 billion spent with Irish airline and ferry companies.
ITIC (Irish Tourism Industry Confederation), the umbrella group representing Irish tourism interests, said that foreign visitors to Ireland spends was up 6% than the previous year.