They say when life gives you lemons you should make lemonade, but I don't much care for that. Why make lemonade when you can make a gin and tonic, or sip limoncello on the edge of the Sorrentine Peninsula after eating lemon pepper fettuccine with a fresh lemon sauce?
Set into the banks of the Amalfi Coast hotel Santa Caterina is home to a plethora of lemon groves that ascend the cliff providing fruit all year around for use in the bar, restaurant and spa facilities. Much like the hotel they make good use of what limited space there is along the rugged shoreline that has become a magnet for tourists over the years. They are as much a part of the cliff as the cliff is part of them, and all the more charming as a result.
Perched at the top of the cliff is a late 19th century liberty style villa that stands proudly next to the winding Via Salvatore Quasimodo road into Amalfi. Dating back to 1880 the hotel boasts 66 rooms and suites, two top notch restaurants, a terrace bar, a gym, spa and a private beach club with a heated saltwater pool and direct access to the sea. Guests can use private elevators to scale the facilities, taking them from the private gardens to the seafront with ease.
And from this summer you can experience a brand new menu prepared under the watchful eye of Michelin star chef, Giuseppe Stanzione who has joined the hotel this year to spearhead the two restaurants, Al Mare – which specialises in traditional Mediterranean cuisine – and the new fine dining concept, Il Glicine. A full overview of its offering can be found below along with our full review of what's on offer at this luxury 5 star resort:
Location 5/5
A 90-minute drive from Naples airport along a breathtaking coastal road gets you to Hotel Santa Caterina Amalfi. Set into the cliffs of the coast the hotel offers charm and serenity while been just 1km away from the town of Amalfi, with complimentary shuttle busses put on to ferry guests between the port town and the hotel.
Rooms & interior 4/5
With breath-taking views of the perennial blue Tyrrhenian Sea it is hard not to fall in love with all that a room at the Santa Caterina can offer. Typical Amalfian ceramics and tiles make for a colourful and cooling backdrop that is only rivalled by the balcony view. Spacious bathrooms offer a spa-like experience with plenty of oversized towels, dressing gowns and slippers on hand. Not all rooms have tea and coffee making facilities, which is the only downside, and an ironing board would be handy for travelling guests. But other than that there is little to bemoan, and you can be rest assured of a relaxing stay in this five star lodging.
Food & drink 5/5
Hotel Santa Caterina Amalfi is a perfect destination for a foodie escapade. Calling on locally-sourced ingredients and a bounty of produce grown on site the newly-appointed head chef delivers traditional cuisine with a contemporary twist. Indulge in freshly grilled fish, homemade pasta and seasonal dishes in Al Mare as the sea laps against the coast right under your feet.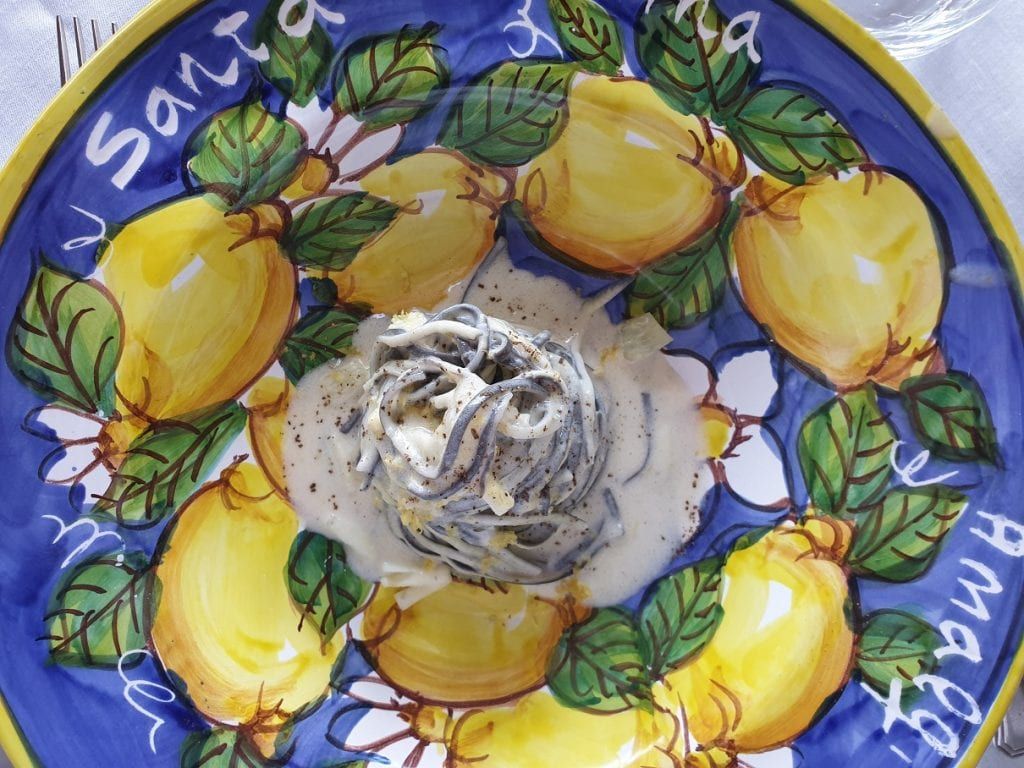 At night you can don your gladrags for dinner in the newly-opened Il Glicine which offers an intriguing selection of dishes that will turn your Instagram followers green with envy. An 'egg' starter of smoked creamy potato, provola cheese, porcini mushrooms and local black truffle is a wonder to behold, and veal cheek is cooked so tenderly that you could cut into it with a spoon.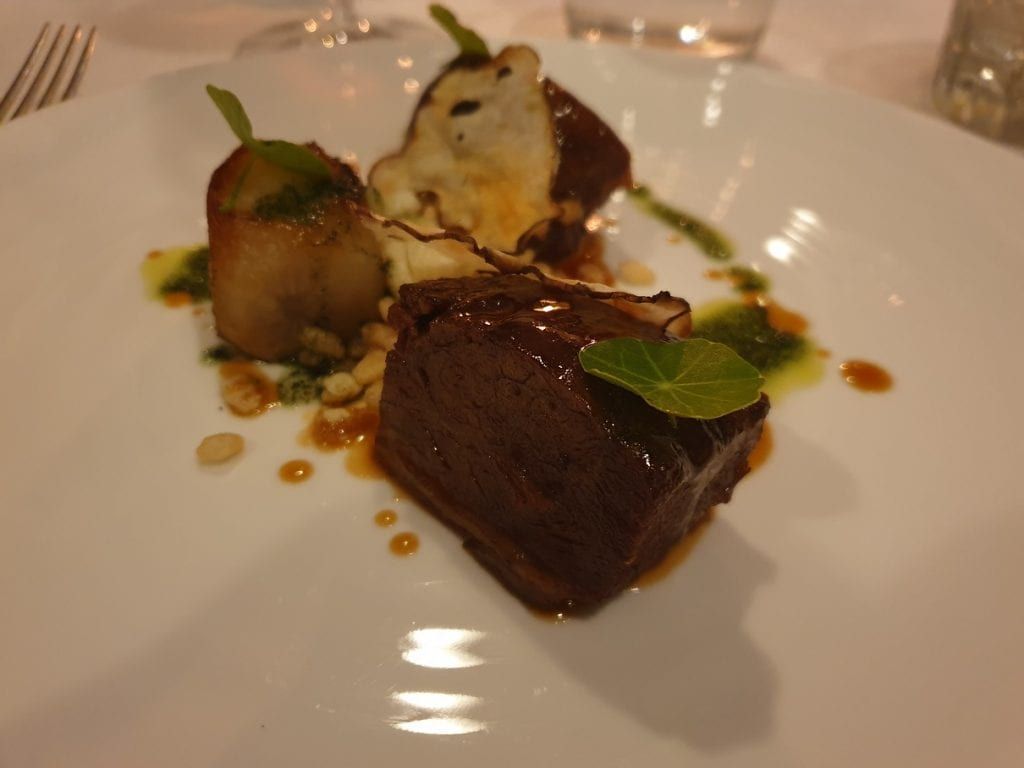 Be sure not to miss breakfast the following morning. A buffet of fish, meats, cheeses, fruits and more adorn the main restaurant and can be enjoyed on the balcony. But the real treats can be found at the omelette station, where fluffy and flavoursome eggs are whipped up along with the filling of your choice.
Services 4/5
Of the many services on offer the spa and the beach club undoubtedly stand out. Embrace life on the water's edge next to the swimming pool area which is reserved exclusively for use by hotel guests. Sun loungers, deck chairs, beach umbrellas and beach towels are available with changing rooms and showers also on site. The Lemon Massage, or "Amalfi Gold", is an absolute must during any stay at Hotel Santa Caterina Amalfi, with oils from flowers and plants of the Amalfi Coast used to cleanse the body and rejuvenating the spirit.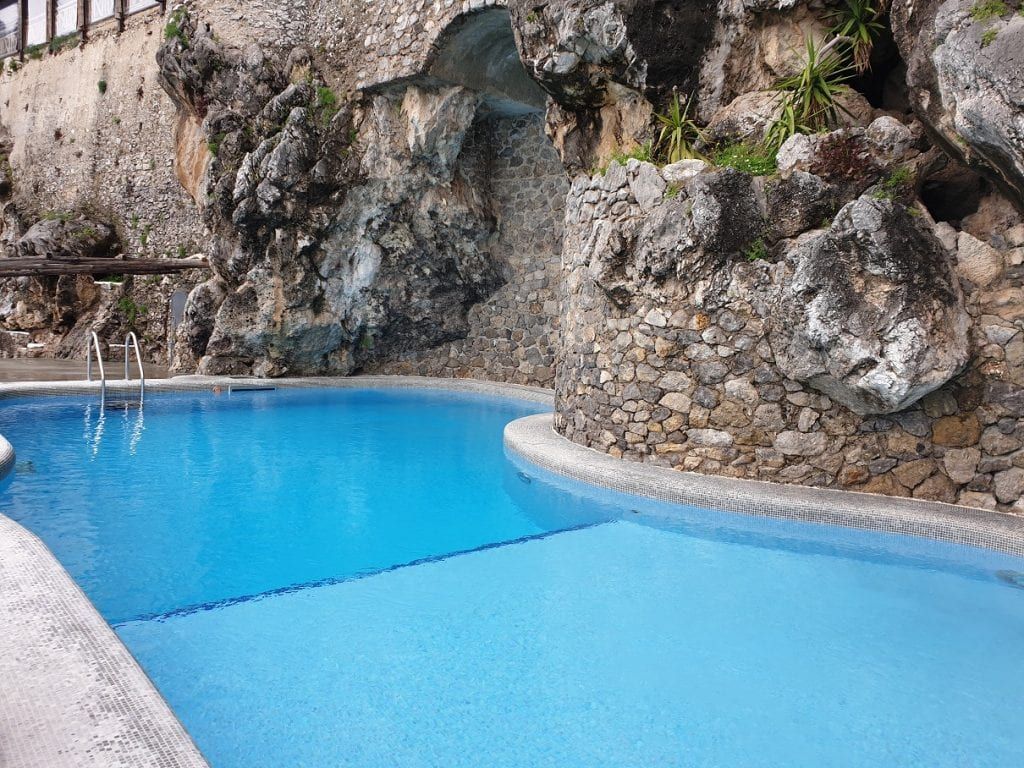 FACT BOX
Rooms at Hotel Santa Caterina Amalfi start from £614 per night. For more information on the hotel, spa and restaurants, visit hotelsantacaterina.it.