St Luke's Table is leading the march to revolutionise the fine dining experience for the UK's growing community of vegans with a new luxury plant-based menu in the heart of Theatreland.
Residing within the LIBRARY hotel and private members' club the restaurant is hidden away from the hubbub of Leicester Square and Covent Garden. It is accessed via a staircase illuminated by a stunning stained-glass panel featuring Saint Luke himself – the patron saint of artists and bookbinders – and has a wonderfully intimate feel with rustic furniture, well-stocked bookcases and quirky artwork on the wall.
With demand for meat-free food increasing by 987 per cent in the UK in 2017 and veganism deemed the largest food trend in the country head chef Alessio Piras is looking to extend the restaurant's fine-dining offering into the vegan arena, bringing adventure, innovation and tradition to plant-based recipes.
Each recipe is carefully curated and painstakingly presided over by the Sardinian chef, ensuring that his brand of haute vegan cuisine adds to the flavour experience rather than subtracting from it in any way. A grilled asparagus entrée is served with a bouquet of edible wild flowers, toasted sesame seeds, pea shoots and purple potato salad, and a spicy tomato and pepper soup delivers a cacophony of fiery flavours that delight the senses.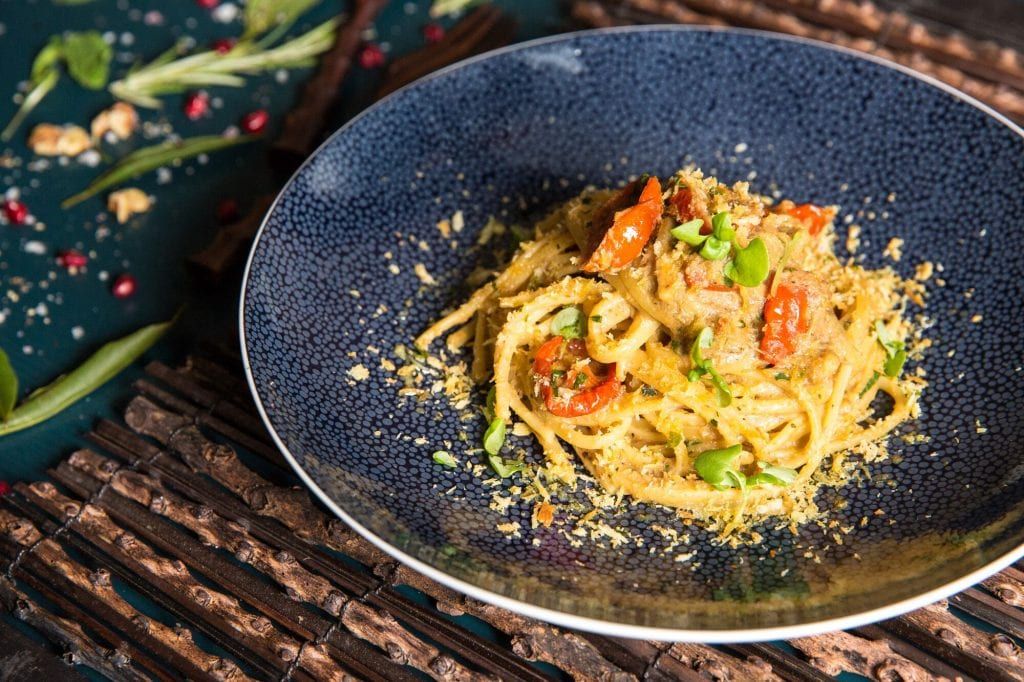 A main course offering of beetroot risotto served with walnuts, dill and golden beetroots is only surpassed by the chef's pasta special made from artichokes that are cooked confit with olive oil to release superb nutty qualities and served along with a walnut pesto, sundried tomatoes, garlic and parsley toasted breadcrumbs.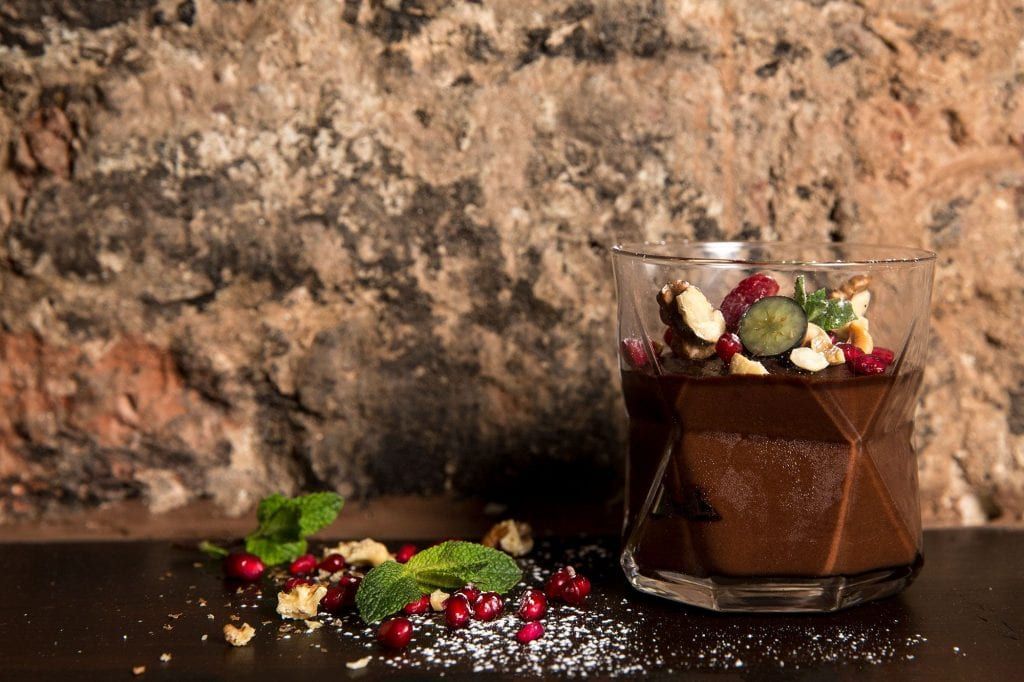 True to the venue's namesake patron saint the dessert offering is a work of art, with pineapple carpaccio, vegan chocolate mousse and a selection of dairy-free ice cream to choose from. The portions, as my girlfriend suggests, are "human sized" and not at all pretentious. But the food would compete alongside gourmet meat options on any menu with ease.
St Luke's vegan menu is a long-overdue entry to London's fine dining scene for good vegan food, but one certainly worth waiting for.