Review: URSO Hotel and Spa, Madrid
The URSO Hotel and Spa, named after Ursalia (the name given to Madrid during the Roman Empire), couldn't be better located. It lies in the Las Saleas area close to Madrid's quirky, gay-friendly Malasaňa neighbourhood – known for its hipster bars, independent shops and cool cafes. Its proximity to the chic Chueca district and Gran Vía (Madrid's answer to Oxford Circus) makes it a prime location for getting to know both sides of Spain's capital (the old and the new). It's also perfectly situated for those looking to go shopping.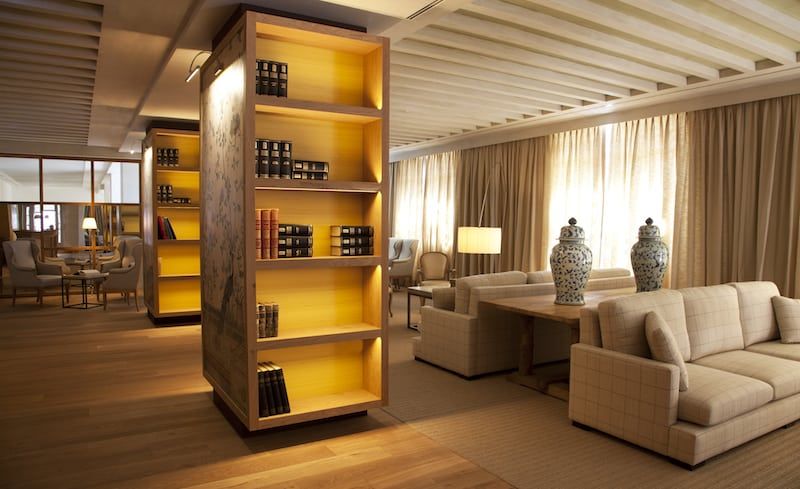 Location 10/10
One way to do so is by making use of URSO's walking tour hosted by flamboyant Madrid-born Diego. Unlike some, often tedious, walking tours, Diego's outing is funny, engaging and insightful. The extroverted former PR man tailors trips to suit his audience. By making use of quirky anecdotes, the two-hour thirty-minute tour feels genuinely pleasurable. Guests get to sample some of the best Spanish tortillas the city has to offer and/ or indulge themselves in generous helpings of churros – washed down with vermouth.
The Hotel 8/10
Homed within a graceful 20th-century building, the URSO Hotel and Spa's façade doesn't look out of place aside the grandeur embassy buildings that surround. Ornate detailing around windows, illuminated by well-placed lighting at night, make it both aesthetic on the eye and easy to find after a few glasses of Rioja.
The hotel has a total of 78 rooms ranging from standard doubles to luxurious terrace suites. Its interior is a blend of clean-cut, neutral Japanese modernism (complete with an elegant textured floral garden theme) and a leathered, affluent British country-house feel. The URSO Hotel and Spa is also home to four striking, original stained-glass windows and a restored antique elevator transporting you back to how Madrid was some 100 plus years before.
The rooms 9/10
Blackout curtains, hand-drawn by hotel staff every evening, make getting to sleep easy at the URSO. And the four-poster bed is big enough to sleep three or four thick set rugby players. Décor in the rooms is chic, minimal and slightly subdued. Coloured in varying shades of grey and neutral colours with subtle and elegant finishes in keeping with the rest of the hotel. Most rooms have high ceilings and are flood with natural light.
Food & drink 8/10
Chef Fernando Cuenlas (a well-known culinary name in Spain) designed URSO's menu. Like most decent Spanish food, it is simplistic, traditional and delicious. Options range from traditional ensaladilla rusa (a traditional Spanish potato salad) and pan con chocolate (chocolate with bread) for postre (desert) to roasted bone marrow and caviar. Most tapas dishes cost between €7 (just over £6) and €14.50 (around £12-13) and are made to share. Media Racion, hosted by an exceptional restaurant manager, is clean-cut, bright and airy – but not quite as charming as the rest of the hotel.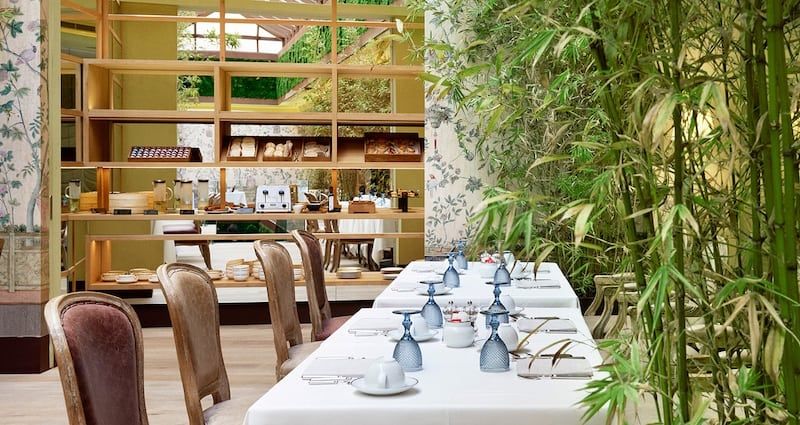 Breakfast options are ample. A choice of cereals, fruit and typical continental options, as well as hot dishes (omelettes, waffles) to be ordered at the table. The buttery croissants – some of the best in Madrid – are bought fresh from a renowned bakery just down the road. Teas, coffees and juices are also offered in the bright, open-plan, garden-like breakfast area that will have you believe you're in a Japanese indoor garden rather than the centre of Spain.
Facilities and staff 8/10
The URSO Hotel & Spa, as the name suggests, has a spa area located under the hotel reception. There you'll find a gym, relaxation area and massage facilities hosted by Spanish skincare specialists, Natura Bissé and Sisley Paris. Massages and treatments come at extra cost.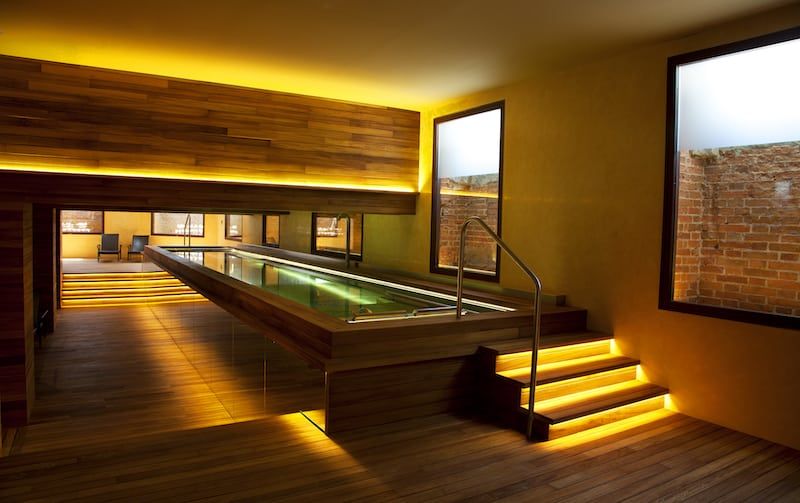 The gym, though small, serves a purpose for anyone keen or dull enough to go to the gym on holiday. Whilst the relaxation area, complete with steam room/ sauna and a handful of lounge beds, homes a narrow relaxation pool – not quite big enough to swim in – with various muscle-soothing jets.
The staff at the URSO, most of whom speak impeccable English, are a fundamental part of its success. The right mixture of friendly and attentive without being stuffy. Nothing is a chore and regular greetings on entering the hotel are smile-inducing.
Fact box
Flights: Daily direct flights with British Airways and Iberia from London City & London Heathrow airports and with Norwegian Airways, easyJet & Air Europa from London Gatwick.
Room rates: From €200 (around £175) for a B&B stay in a Double Room and from €570 (around £504) for a B&B stay in the Urso Hotel & Spa Terrace Suite – including breakfast and based on two people sharing.
Guide prices: City tour from €350 (around £312) with madridandyou.com
RELATED
https://www.thelondoneconomic.com/travel/trafalgar-st-james-hotel/06/07/