Reporter Tom Bevan spent four days in Cologne to experience a real German Christmas Market.
In most towns and cities throughout the UK over the last month a German Christmas market has been one of the major attractions.
But if you are hunting for the real thing then Cologne, one of Germany's oldest cities, ranks among the best places in Europe for anyone wanting to ramp up their yuletide celebrations.
The Rhineland city is just over a one hour flight from most UK airports and within minutes of stepping foot into the snow-coated metropolis it was hard not to be enchanted by this Winter Wonderland.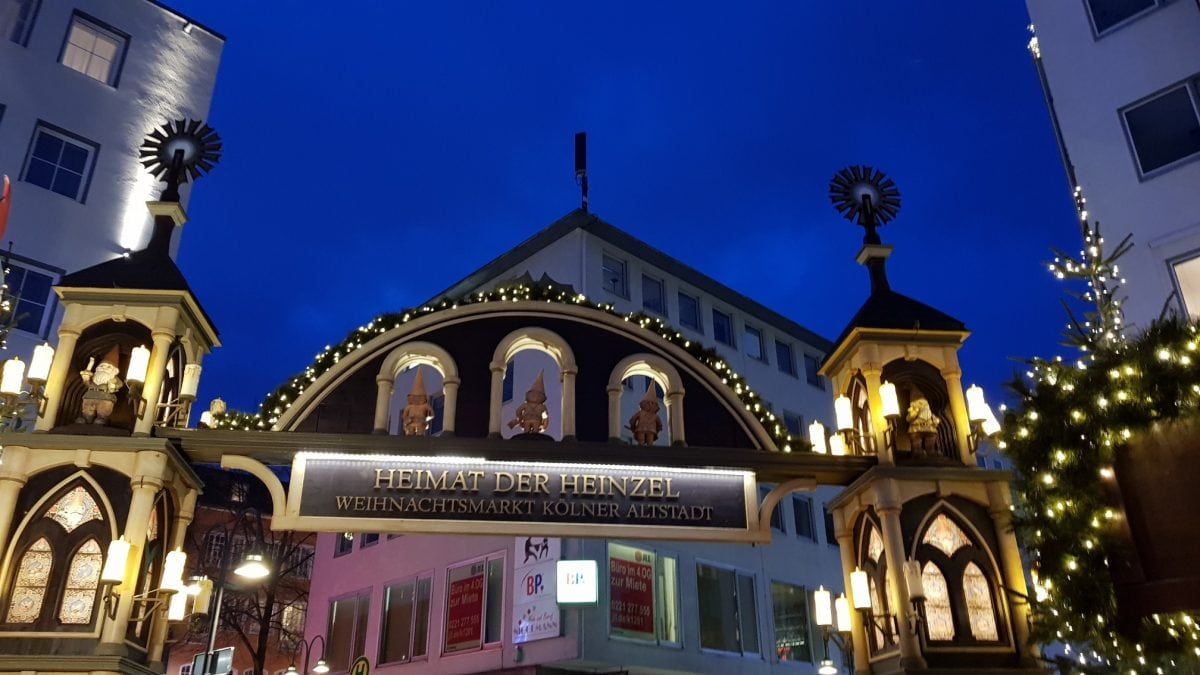 And while the UK markets have done their best to replicate the experience – it became clear there is really nothing like the real thing.
During our short break we came across at least six main Christmas Markets in the city centre alone, each with their own unique festive signature.
The most popular among tourists is the maze-like market at Cologne cathedral.
The Gothic structure – one of the tallest in the world – is an impressive enough backdrop for any scene, but if you add the huge tree, expansive netting of lights and stalls wafting every Christmassy smell and sound imaginable, it creates the picture-postcard festive scene.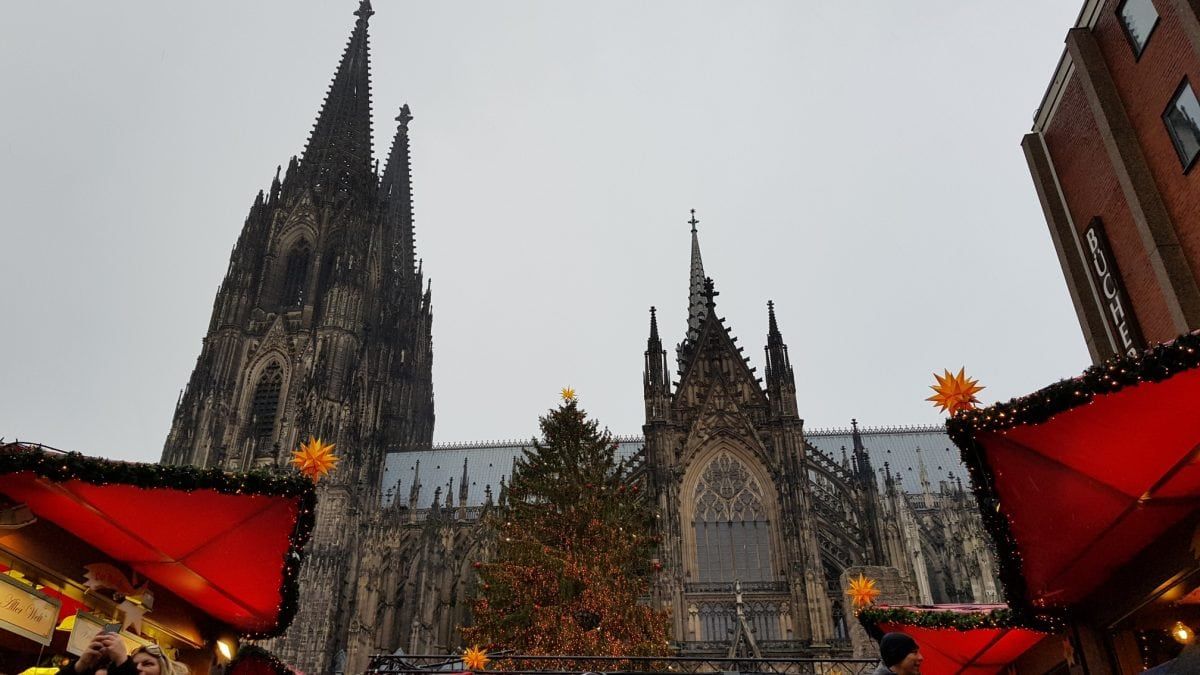 The market itself can get very busy at weekends and locals will tell you it can be a bit touristy in what it sells – but even if you have dragged along Scrooge as your travelling partner you will still get swept along by the seasonal spirit.
The city centre is reasonably compact with a typically efficient German transport system, making the other markets very accessible.
From the classic Angel market with its twinkling stars to the colourful food offerings at Rudolphplatz, they all have their own charm.
One of our favourites was the Old Market which features more locally handcrafted goods for sale, such as ornate tree decorations, artwork and pieces of furniture – while another that had us coming back for more was one with a stunning location on the Rhine.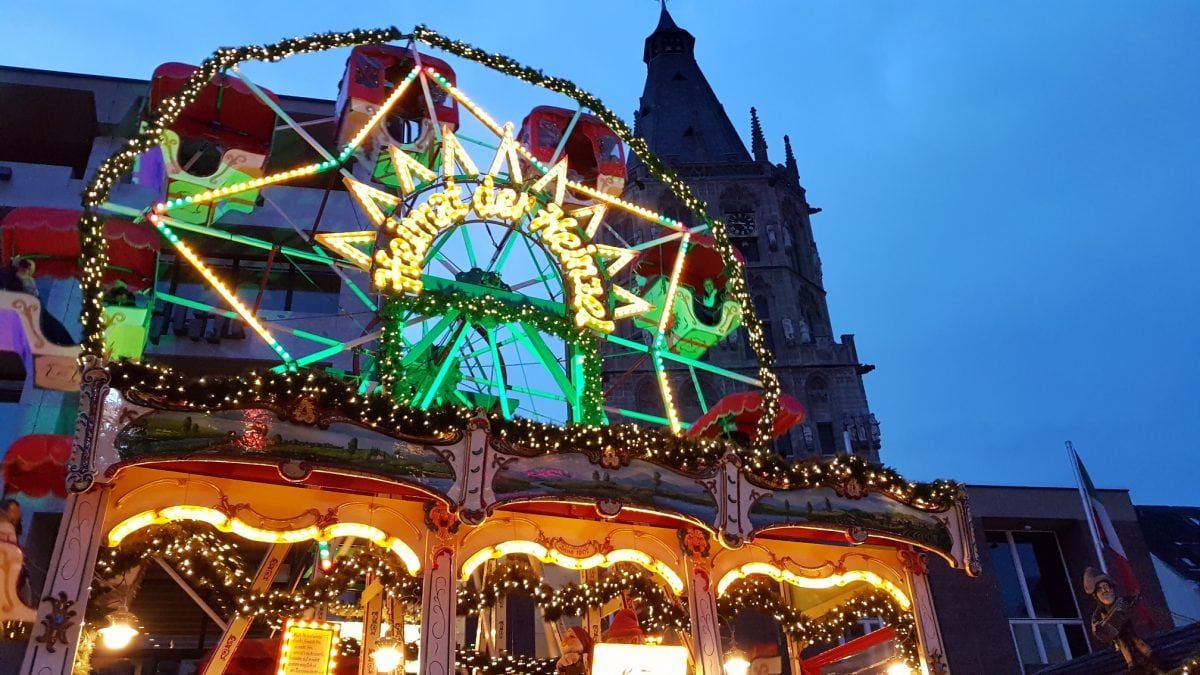 A common theme across them all was the lingering scent of mulled wine – either red or white. The favourite seasonal alcoholic drink was served in a different, uniquely designed mug for each market, which added to intimate experience each location offered.
And, of course, no visit to a German Christmas Market would be complete without enjoying a Bratwurst sausage or two.
The markets also offer the usual Christmas activities you would expect at this time of year, such as ice skating, curling and a competition for children to find all the nativity scenes dotted across the city.
They are places you can get stuck into for shopping or just while away a few hours and feel good.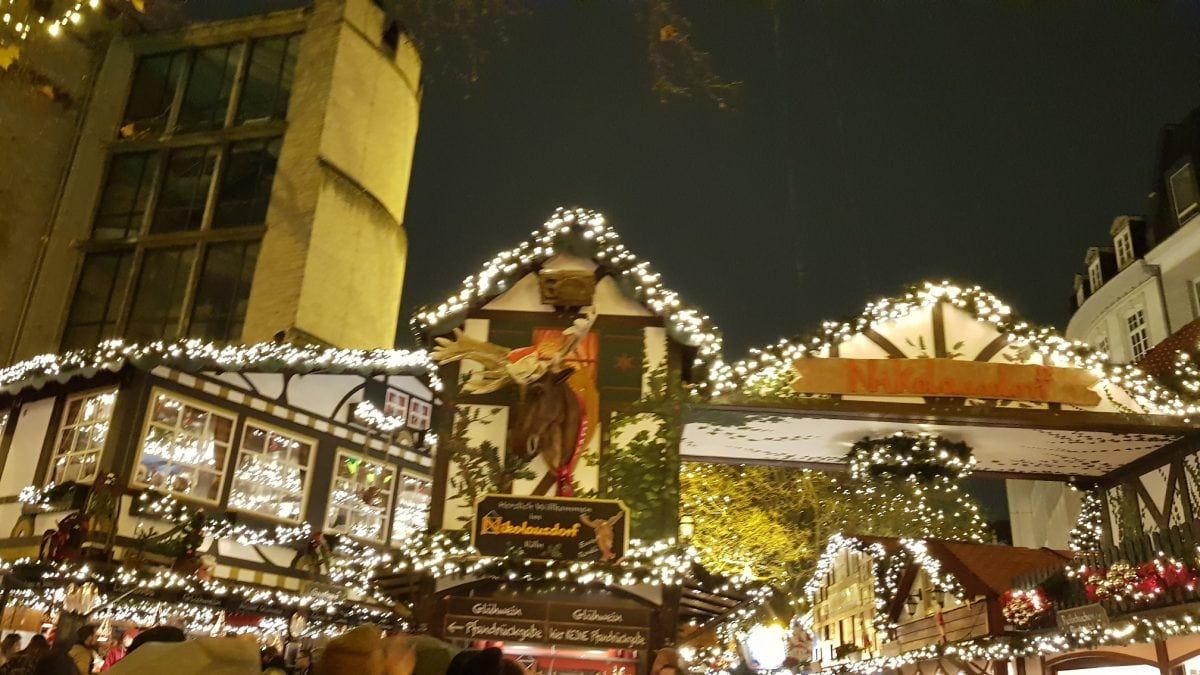 Our base for the trip was the four star Lindner Hotel City Plaza, which not only benefited from clean, comfortable beds and well-equipped facilities, but was also ideally centrally located to get around.
Just a stone throw from the transport hub Friesenplatz, it is easy to see why the hotel is so popular with tourists and business visitors alike as you can easily reach the vast majority of the main sites quickly.
There is also a gym and spa on site to relax in at the end of a hard day sightseeing as well as a bar and restaurant.
A buffet breakfast was diverse and plentiful and gave us all the energy we needed to get around.
An entire trip could be had exploring all the markets – but there is so much else to see in Cologne that would be foolish to miss out on.
The city has one of the biggest concentration of museums anywhere in the world and there are so many choices depending on time and taste.
We opted first for the Museum Ludwig – an art museum next to the cathedral which boasts hundreds of pieces of work from Picasso along with many other celebrated artists. There is also an impressive Pop Art collection there that is a must-see.
The chocolate museum was a sweet tasting delight while the Fragrance Museum (which requires pre-booking for a tour) was an educational and enjoyable glimpse into the world of the famous Eau d'Cologne.
To book Lindner Hotel visit https://www.lindner.de/en/cologne-hotel-city-plaza/welcome.html or for more information on Cologne visit https://www.cologne-tourism.com/
RELATED 
https://www.thelondoneconomic.com/travel/weekend-prague-celebrate-city/14/12/
https://www.thelondoneconomic.com/uncategorised/quit-job-travel-world-like-jon-martin/15/12/