Let's be honest: the world of aviation and sustainability don't exactly go hand in hand. But that doesn't mean we should be wasteful in our travel, hence the popularity of offsetting our carbon footprint when travelling. For further guilt-free travel, Oslo Airport are pushing the boundaries with what's billed to be the world's greenest airport.
Nordic-Office of Architecture took care of the original airport's design in 1998, and their new expansion, which opened this week, produced 35% less carbon emission. Eco-friendly materials like recycled steel and environmentally-friendly concrete mixed with volcanic ash was used to structure the 115,000sq m expansion.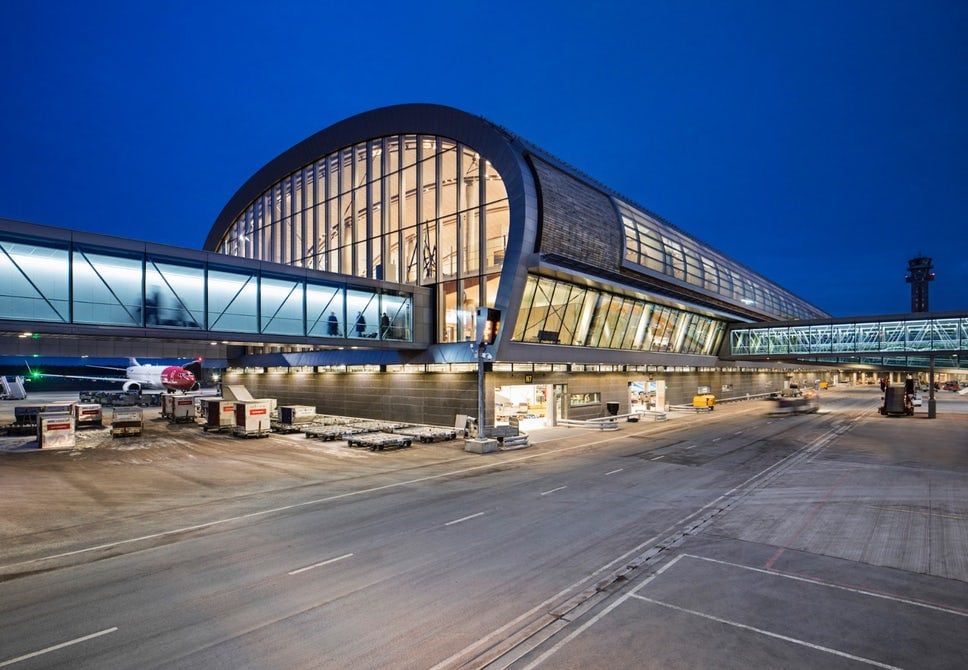 When in full use, it's set to be 50% more energy efficient. Snow collected from the runways will be collected, stored and kept as a coolant during the summer and by making the most of its natural daylight, the artificial lighting is needed only as a minimal supplement. Combined with its increased levels of insulation, it adds up to a Passivhaus, ultra-low energy building.
The sustainable elements sit alongside the customer-friendly design of the airport, like green walls and water features, designed to reflect the Norweigan landscapes. Best of all, particularly for Ryanair passengers used to running mini-marathons to their gate, the max walking distance is 450m. Now that's smart design.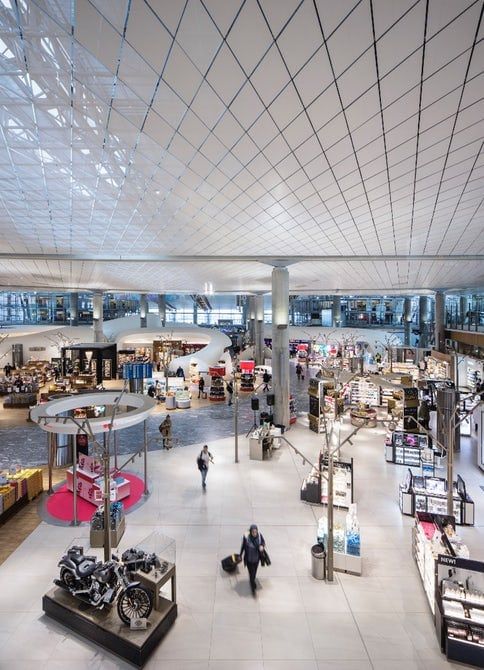 Photo credits: Ivan Brodey