Author: Luke O Driscoll
"If it was good enough for ol' Enid Blyton it'll be good enough for us," I tell the Iranian girlfriend on the four-hour drive from South London to the Knoll House Hotel, located on the Dorset coast.
It was half a century back the author pronounced this as her favourite home away from home. We wonder how much has changed.
On arrival, it seems not much. Entering the Knoll House is like stumbling onto the set of an Agatha Christie adaptation. Its sepia-tinted and drenched in a 50s British seaside nostalgia. Thick carpet is offset by an array of even thicker regal couches and armchairs. There's a spitting log fire and a wide oak staircase that leads off to the right. Ornate portraits litter the walls. There's a reading room with chesterfields, chess boards and checkers. And a dimly-lit, alluring bar with a billiard table. I half expect to see Poirot.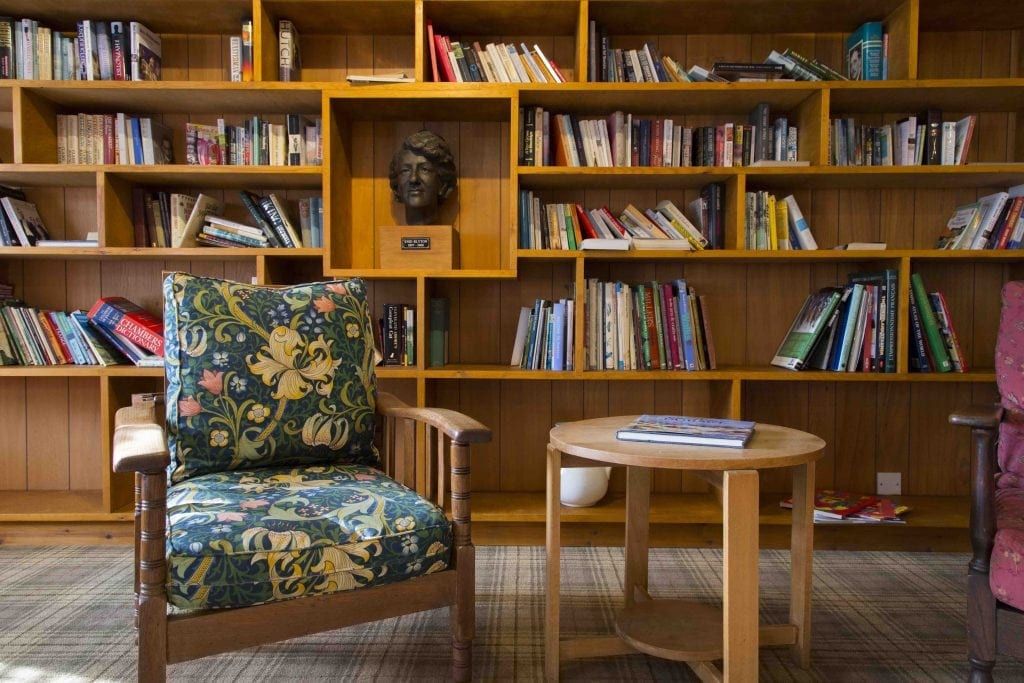 After dropping our bags in the room, we're taken to the restaurant and introduced to Simon, Knoll House's restaurant manager. An East-end native washed ashore the Studland coast. With his three-piece suit and slicked back hair he looks he's just walked out of an 80s Bob Hoskins' movie, on the lamb in Dorset. Like so many elements of this hotel, it's like he was perfectly cast for it. Wry and attentive he sits us down for our three-course dinner.
The huge dining room opens out to a captivating sea view. The sort of view that makes you wonder why you don't visit the British coast more often. White-washed sands run into some of Britain's clearest waters. Old Harry's Rock can be spotted in the distance. A chalk formation of stacks and stumps where legend has it the devil, traditionally known as "Old Harry", laid his head for the night. The micro-climate gives the greenery a Californian-edge with tropical palms and trees. This chunk of the Jurassic Coast is a lush English sight on a February evening. It can only be better in the warmer months.
Back inside, the reminiscent browns and beiges of the restaurant give it a comforting feel. In the way a bowl of Angel Delight does to an 80s' child. It's a safe bet with its patterned carpet and wood-panelling. If not, a little overly geared to the blue-rinse brigade. Not helped by the middle-aged housewife favourite Michael Bublé soundtrack, which plays continuously for the two days and nights of our stay. From breakfast till dinner. For 48 hours. If Kim Jong-un is in the market for new psychological warfare inspiration, he could do worse.
The starter arrives; three miniaturised, baked Portobello mushrooms, drenched below an opulent stilton gratin. It's paddling in a bit too much oil, but it's well-seasoned with just enough bite to leave me wanting more. The main, a pearly fillet of haddock glistening below a lemon-butter sauce is fantastically cooked. It's a shame the vegetables seem to have been boiling since Enid's last visit. Thankfully, the crème brulee hits the spot. It's rich and creamy and perfectly set.
But what's most impressive is their attention to the Iranian's dietary requirements. The sort of diner that keeps chefs awake at night, vegan and gluten-free (dare we be anymore London?). They cater to her every whim and do not seem put out. I can tell you from bad experience, this is rare. Her food is good, not great, but more than edible. Soup with a gluten-free roll for starter, a medley of roasted vegetables for main and a fruit sorbet for dessert. But take note, this is not a vegan, gluten-free Brixton pop-up, this is a hotel in Dorset. This level of care is reflective of the pride they take in looking after their guests here. I commend you Simon and the team.
The walk to the bedroom is like the first 15 minutes of The Shining, before Jack goes Pete Tong. There are hotel staff photos going back decades hanging along the walls of the narrow hall. And more Jazz-era portraits on the stairs. Oak beams tumble toward you. Rooms seem to spin off in every direction. There's a cosy grandeur here. It's a hotel desperate to be explored. You could happily spend a weekend getting lost in Knoll's nooks and crannies.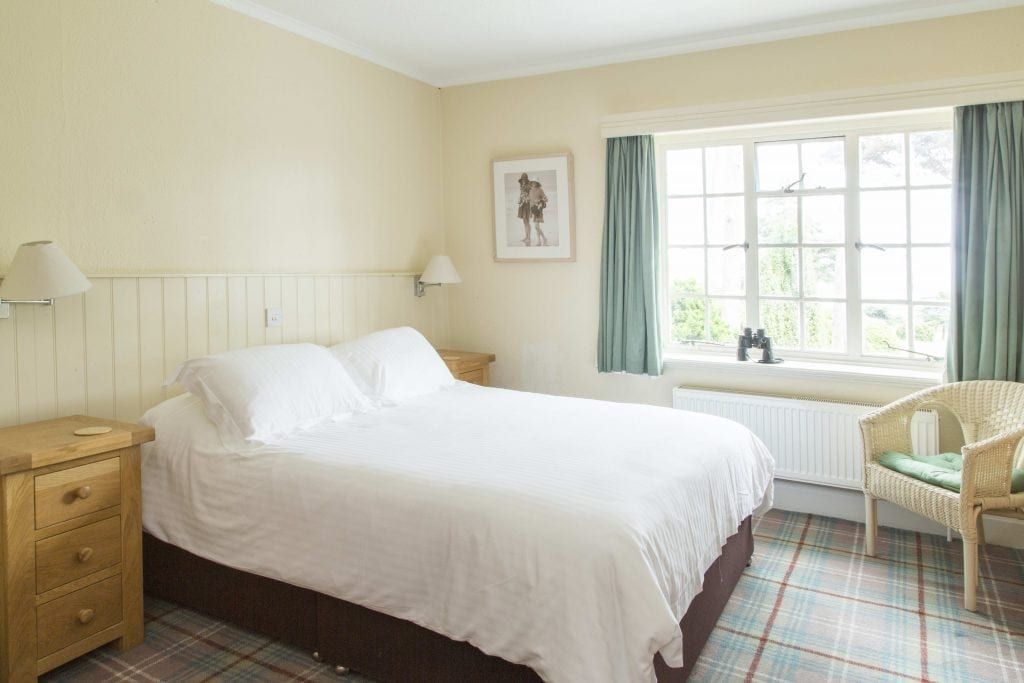 We head to the bedroom where we give the mattress the prerequisite bouncy castle treatment, it holds well and provides a wholesome weekend's kip. Lovely old, French-doors open out on to our large balcony where we have a sea view. The bedroom is comfortable, clean and well presented. It lacks the charm of the rest of the hotel, but it does what's required of it. There's a double wardrobe, desk and coffee and tea facilities housed on a dresser. But, the TV is too small for the room and there's no minibar or fridge.
The bathroom is its highlight. It has a rain shower above a bath large enough to fit two people. And it comes with what I'm told by the Iranian are very good quality and expensive (they're available to purchase starting a £20 a bottle) Elemis soaps, shower gels, shampoo and conditioner. They leave your skin with the sort of smell you could imagine coming from a unicorn's mouth. Delicate, floral and inviting. It's these luxurious touches that the Knoll does so well.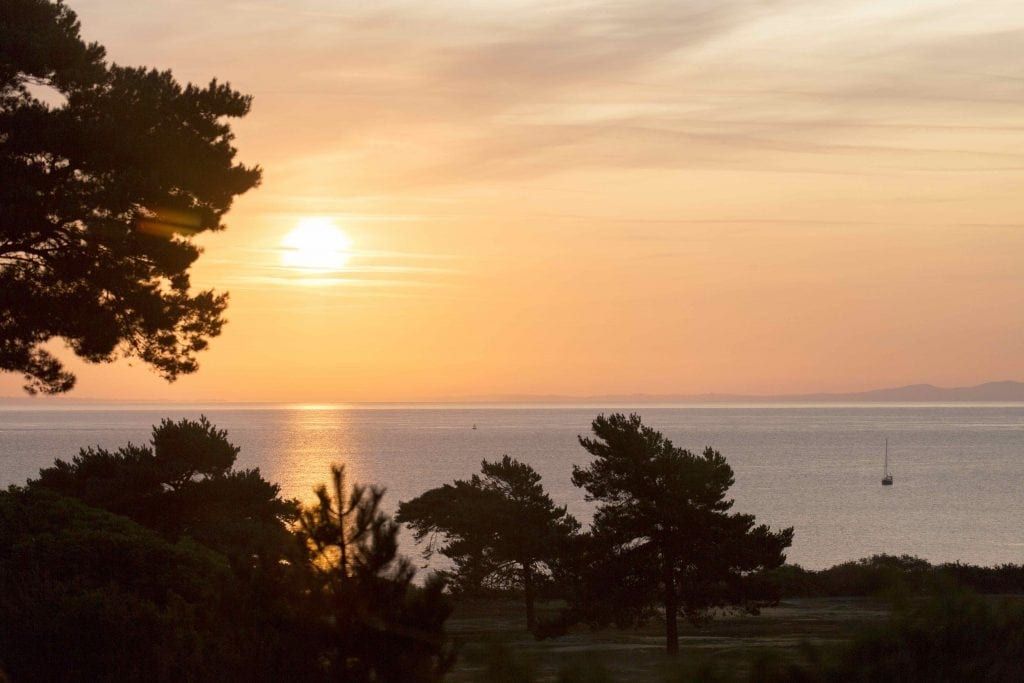 The next morning, the euphoria of the hotel's view is added to by the restaurant's star attraction, it's breakfast. There's an abundance of good quality cereals, fruits, yoghurts and pastries. Followed by coffee made to order, that arrives in our own cafetiere. Another lavishly welcome touch. The Iranian is once again catered to, including gluten-free, vegan sausages. While I, literally, spend two hours digging into runny poached eggs, seeded toast, fried mushrooms, grilled tomatoes, beans, hash browns and kippers. The list is exhaustive and leaves me barely able to stand with a lingering worry of gout. This is how you wish all hotels did breakfast.
After our feast, we swim off the weight in the indoor spa area. It's clean and well looked after. Large ivy's dangle from the sun terrace and it clearly benefits from the local climate. There's a steam room and sauna which are refreshingly quiet at this time of year. There's also tennis courts and an outdoor pool. It's a shame they don't do in-house spa treatments here; they'd make a welcome addition.
In the afternoon, we're treated to champagne tea, provided by the newly refurbished Bistro (a more casual and modern addition to the hotel's restaurant). The champagne tea is sumptuous, completely over the top and perfectly in keeping with the noble splendour of this hotel. Scones, cakes and sandwiches sit like queens atop their stainless steel stand, almost too elegant to eat. But we manage it anyway and I drift off in front of the open fire, firmly done in by a solid day's indulgence.
Later, we head out exploring in the rain and the cold and wish we'd never headed out in the rain and the cold, but stayed put right where we were. Because what you have in the Knoll House Hotel is an abundance of old-school English comfort that warms the cockles of your heart, especially on nights like this. There's a charm that lies in its mystery. In its meekly-lit alcoves and famous old patrons from an English-past. Sure, it's got its faults. They're too fond of Michael Bublé and the evening menu and bedrooms lack the personality and luxurious respect this hotel deserves. But if you can get over these stumbling blocks, there's plenty of magic to be found behind these Famous Five walls.
Prices start at Knoll House start at £90 for a standard double room including breakfast for more information visit www.knollhouse.co.uk
RELATED
https://www.thelondoneconomic.com/travel/review-aphrodite-hills-resort-cyprus/09/02/