What does it take to be a successful horse racing commentator? One thing is for sure, you need brains and quick thinking. West Ham players were invited to find out, with hilarious consequences.
Ahead of the famous Cheltenham Festival, and with support from Betway and veteran ITV racing commentator Richard Hoiles, the Premier League stars were put through their commentating paces.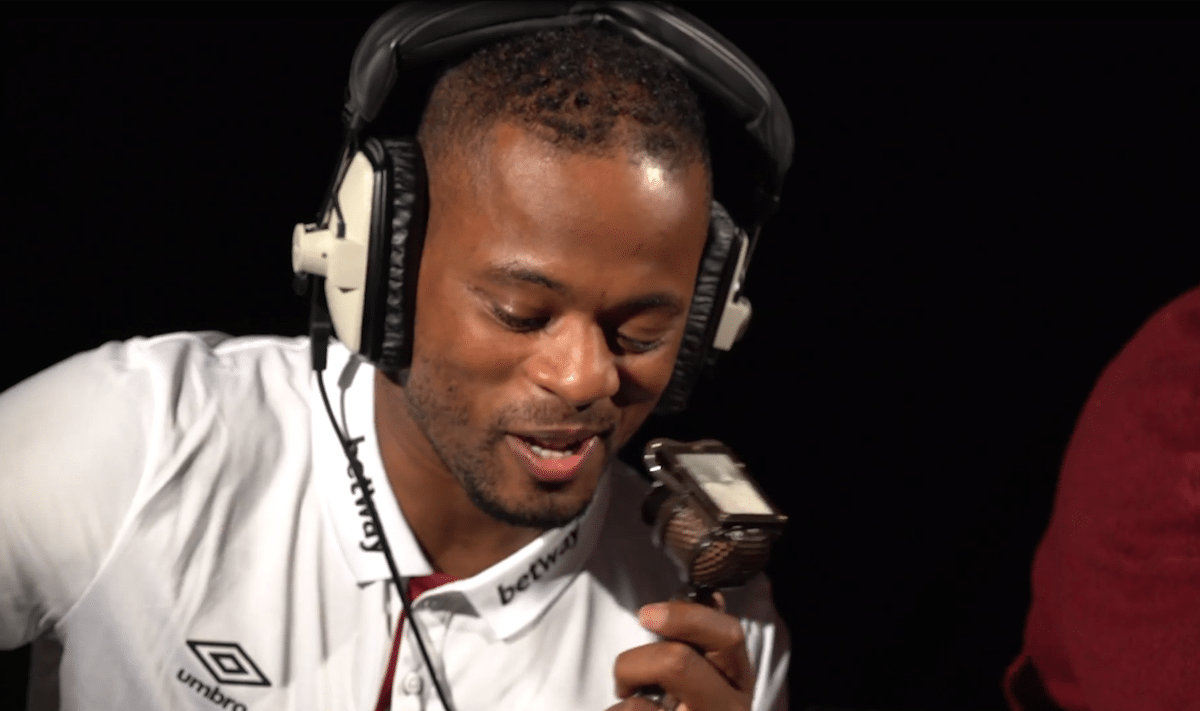 It was back to school for players Evra and Noble, who were joined by teammates Joe Hart and James Collins, as Hoiles taught them the key ingredients for racing commentary success: rhythm, conveying the excitement, and accuracy. This was followed by a period of intense study, as the players did their best to memorise a list of horses and their jockeys.
Then came the ultimate test: to commentate on a previous Cheltenham Festival race. It soon became apparent that Hoiles is very deserving of his reputation as one of the country's top horse racing commentators, as the players guffawed and grimaced their way through their own attempts at commentating. To find out who was a natural and who needed to head back to commentating class, watch the video below.
Betway Insider
The commentating training may have been a welcome distraction for The Hammers players, who haven't been enjoying the most successful of seasons and are currently sitting at 14th position in the Premier League. Perhaps it's also for the best that Patrice Evra took some time out off the pitch; he recently showed off a nasty cut he suffered during a tackle in the team's recent 4-1 defeat by Liverpool. The wound required three stiches, although Evra didn't seem too concerned. He tweeted to his fans that he was "very happy to be back in the Premier League" after a three-and-a-half-year hiatus from British football following his stint at Manchester United.
Mark Noble meanwhile has recently spoken of his positivity ahead of the team's nine remaining league games this season, six of which will be played at the club's new London Stadium. He talked of his confidence in the team's ability at their home ground, which has so far this season seen them defeated in just four of their 13 home matches, compared to nine losses out of 16 away games.
No doubt the football stars will turn their attention to The Cheltenham Festival following their top-class commentating training. The Cheltenham Festival is now just days away, running from 13th – 16th March. It offers world-class racing as well as the infamous 'Cheltenham roar', so-called due to the noise created by the crowd at the start of the first race.