On a busy coach hurtling eastwards, the urban landscape of Havana fades into the background, replaced by green expanses and farmland dotted with bison, wild horses and goats. Most visitors to Cuba do this journey too, when they travel between the capital and the ever-popular resort of Varadero. But those who restrain themselves from the turning left for Varadero's expanse of luxury hotels and Caribbean beaches will be rewarded. Promise.
The province of Villa Clara lies ahead, and shows a rich and varied side of Cuba. For starters, it's where Che Guevara and his comrades are buried, in an impressive mausoleum topped with a 22-foot high statute of Che. Also within Villa Clara's parameters, towns with incredible colonial hotels and fun daytrip activities make sure visitors have a rounded experience of Cuba. And hey, those who need some R&R at a refined all-inclusive won't be left wanting either: Cayo Santa Maria is exclusively an island resort for sunseekers.
If Villa Clara sounds intriguing, here's exactly why it's Cuba's trending destination.
Introducing Sagua La Grande
New for 2018 is the tourist town of Sagua La Grande. Thanks to its location in the middle of Cuba and on the banks of its namesake river, up until now the centrally-located town was known for its industries like domestic cleaning products, sugar and coffee production – all commemorated in a mosaic mural near the town square.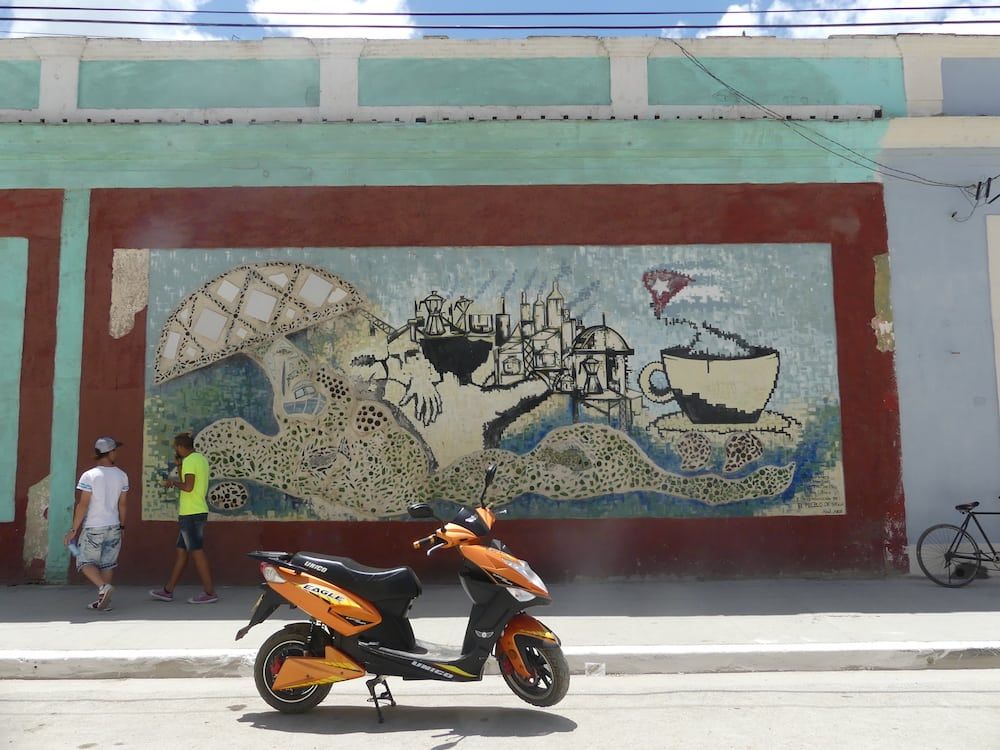 So before the Cuban revolution of 1959, Sagua La Grande was relatively prosperous. And this year, the decrepit colonial buildings from that era have been restored to their former glory. Work is already complete on two hotels: the extremely fancy Hotel Sagua – which carries the air of Havana's famous Hotel Nacional – and the boutique, 11-roomed El Palacio de Arena. At the town's centre, the Immaculate Conception Church has also been restored, and next to it, the statue of the town's 'favourite son' Joaquin Albarran, a Nobel Prize-nominated urologist born in Sagua La Grande, shines brightly.
Because tourism is still a newer concept in the town, it retains an authentic air. You can tell because locals look at camera-touting tourists with suspicion rather than dollar-sign-eyes. Take a wander down its back streets to admire the faded vibrancy of the unrestored buildings (just as beautiful as the resorted buildings in my opinion), or the teens practising dance moves to music all around the town centre. It won't be long before an influx of tourists dilute the nature of the town, so pay a visit pronto.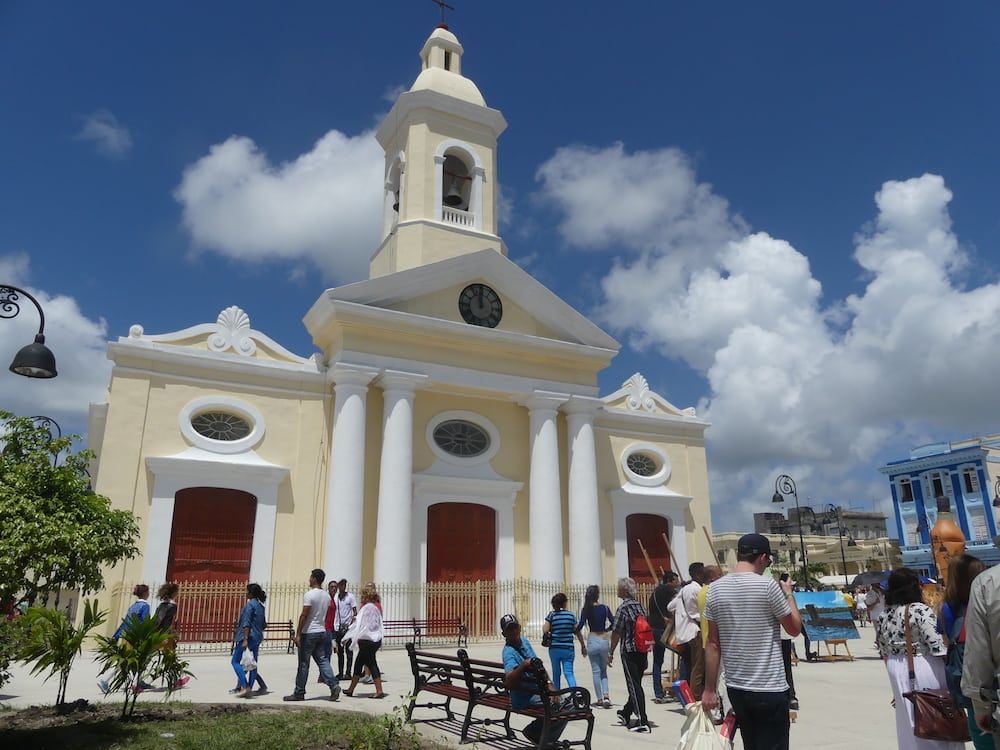 Pay homage to Che in Santa Clara
It's possible to roam around Santa Clara as a day trip, but to this reporter, it's captivating enough to warrant a longer stay.
When in Villa Clara's capital, most visitors make a beeline to the Che Guevara Mausoleum, the final resting place of the Cuban revolutionary and 29 fighters who died with him in Bolivia in 1967. In an open air plaza, the concrete building is decorated by imagery of his life, as well as a giant bronze statue, its 22-foot size signalling its importance. Head into the mausoleum to find a dark oasis of serenity, where the only sound heard is the trickle of the man-made stream behind plants embedded to give the tomb a natural feel. Here, each of the fighters are honoured with a peaceful setting for their plaques, behind which lies the remains, if found. Though Che's is at the centre, it's telling that his plaque is no bigger than that of his comrades.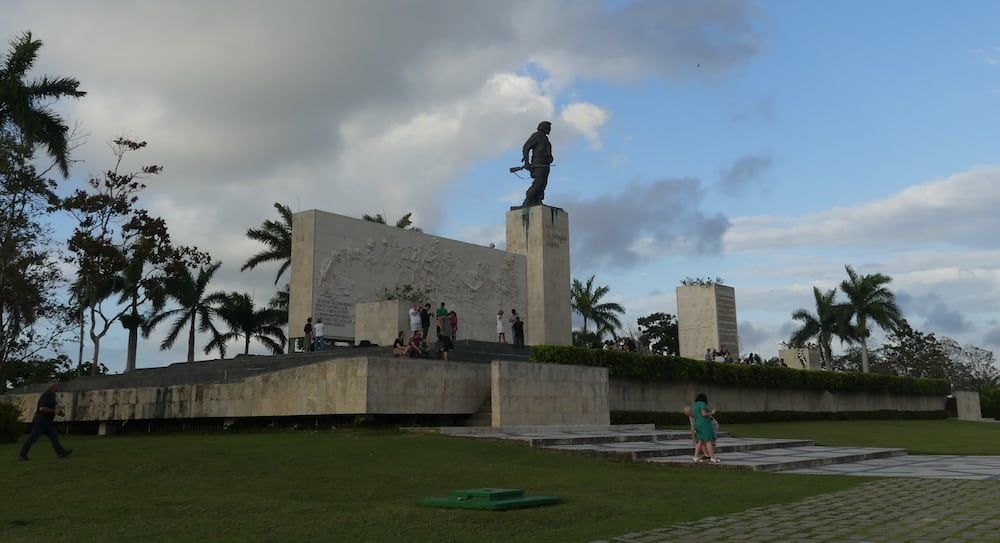 The museum, which takes up one side of the building, is a fascinating look into Che's life, with artefacts like his medical certificates, letters and guns, plus black and white pictures that show Che in various poses a million miles away from Alberto Korda's famous image, now ubiquitous as it is intense.
The reason he's buried in Santa Clara is because of its significance in the Cuban Revolution. Che's victory in the Battle of Santa Clara in 1958 won them the civil war, as it forced the reigning president Batista to flee and ultimately surrender power to Castro. This battle is commemorated at the Tren Blindado, a museum park depicting Che's derailment of enemy trains. The story of the final battle is told inside each reconstructed carriage.
Step back in time in Remedios
Another destination returned to its former glory – in its centre, anyway – Remedios is a historic Spanish colonial town that's been faithfully preserved. Buildings like the Parroquial Mayor church, the Buen Viaje church and the Casa de Las Arcadas have kept their original style, giving it a distinctly historical feel. With Havana's classic cars and crumbling buildings, visitors often talk about the capital as like stepping back in time, and Remedios is of the same ilk, though the newly-painted, colourful exteriors suggest serious investment in the town.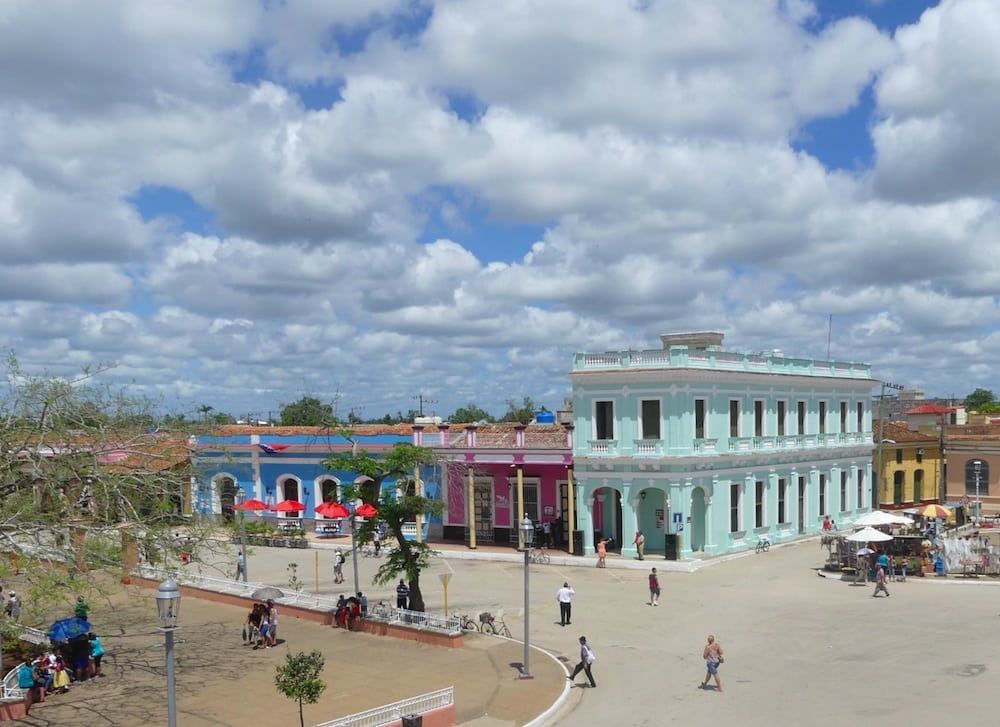 While savvy to tourists, prices are extremely keen. At Taberna Los 7 Juanes in the town square, pick up a tapas plate with serrano ham and cheese for 6CUC (£4.50) or a ham and cheese sandwich for 2.40CUC (£1.80). The square is also where you'll find the grand Hotel Camino del Principe (rooms from £72 a night), with an open atrium and sweeping marble stairs leading up to traditional-style rooms.
Kick back and relax at Cayo Santa Maria
As fascinating a country as Cuba is, with its unique political and social landscape, there's no denying its geographic landscape is a draw unto itself. It's known for having an indulgent amount of beaches, most offering demerara sand and dreamy turquoise waters. That's why Cayo Santa Maria is a beach bum's dream: linked to the mainland by a 48km man-made road, it's a tourist-only island comprised of 17 luxury all-inclusive beachfront hotels, and the odd stop-off like the dolphinarium and a couple of shopping squares.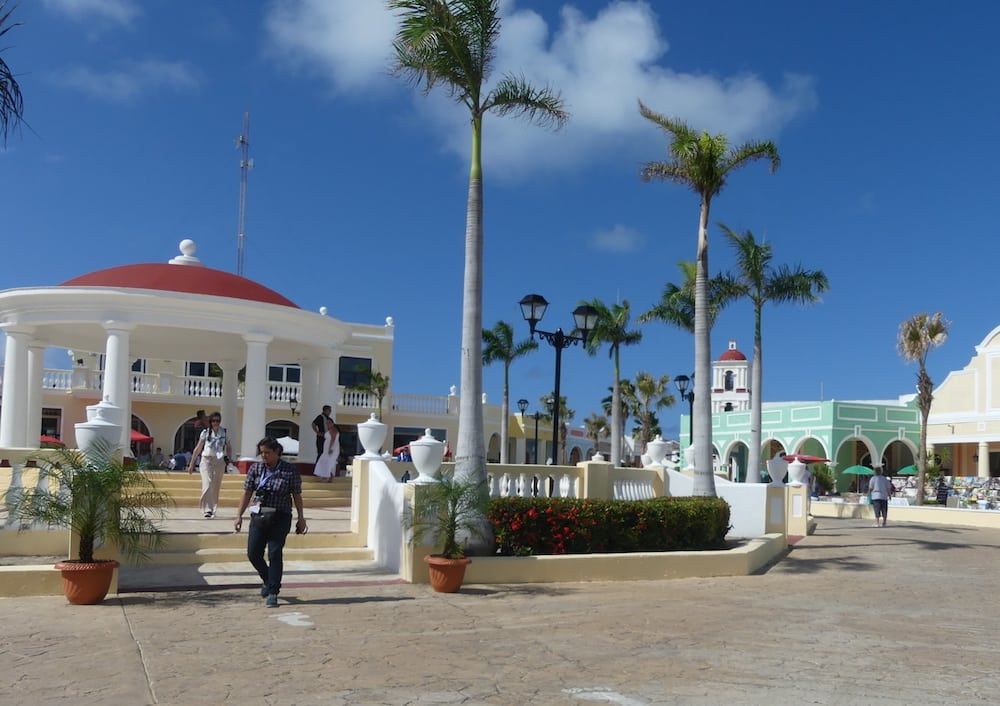 Tbh, we're not sold on feigning a Cuban town square when the real thing is within reach, so all-inclusive beachfront hotel it is. They offer mojitos on tap (often literally), with a myriad of swimming pools, restaurants, spa services and, well, what else do you need for complete relaxation? All the hotels in Cayo Santa Maria are operated by the state-run Gaviota, perhaps why there's not a massive amount of variation, though Hotel Iberostar Ensenachos is amongst the grander. I stayed at Dhawa Cayo Santa Maria, and while the food was so-so (always the case in Cuba), the service, facilities and comfort level was tops. Who isn't bowled over by a swim-up pool bar in the Caribbean?
Shilpa visited Cuba as part of the FITCUBA Fair 2018, and was invited by the Cuba Tourist Board. Visit www.travel2cuba.co.uk for more information.