London might not have the large-scale cycle culture of other cities like Copenhagen and Amsterdam but that doesn't mean it isn't one of the best in the world to explore on two wheels.
The city's central boroughs offer relative compactness and with public transport on the pricey side, getting on your bike could mean discovering a new side of the city and saving some cash to boot.​ ​
Hiring a bike is easy in London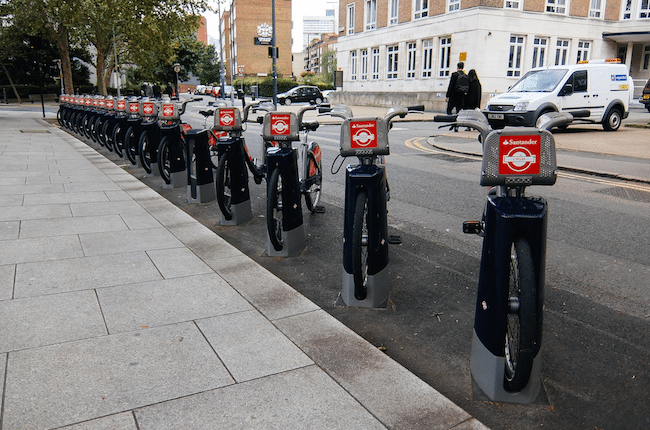 While dedicated cycle lanes are few and far between, there are lots of bike-friendly routes throughout the city.
Most major roads have 'red-routes' which are red painted lanes exclusively for bikes, buses and taxis, while the towpaths along Grand Union Canal and Regent's Canal make for a great traffic-free path giving you easy access to large swathes of the city.
But, by far, the best way to enjoy a bike ride in London is listening to what the city's thousands of resident cyclists have to say. Travel group, Expedia, has done just that with its latest project – London City Cycling.
The travel firm worked with a team of urban cycling enthusiasts to create a collection of new cycle routes woven through some of our favourite pit stops along the way.
Regent's Canal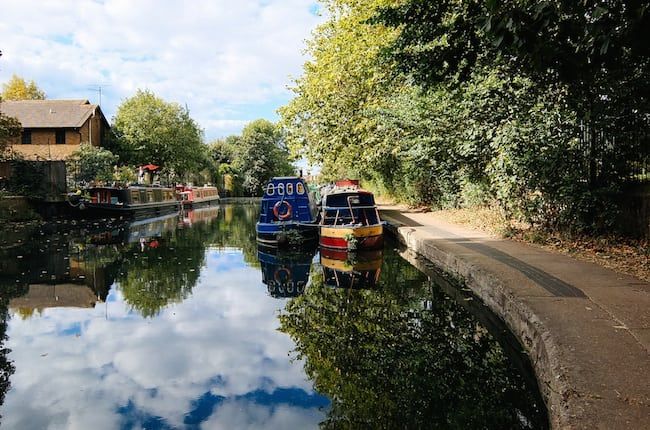 Heading North Through Markets and Waterways
This colourful route starts south of the river in Southwark and first takes you to Borough Market, the oldest food market in the city. Take your time sampling some of the local wares or simply grab a quick snack and head north to Wapping and Limehouse.
Follow the route along Regent's Canal, towards Victoria Park and you'll find yourself in Broadway Market. After checking out the boutiques and independent shops move on through Islington and Angel then finally on to Camden Town.
​Cycle to lovely Victoria Park
Museums, Street Art and Craft Beer in East London
This route takes you east through the famous Spitalfields Market and Shoreditch. From here you'll take in the smells of Columbia Road Flower Market and on to the V&A Museum of Childhood. Stop off for a spot of coffee at St Margaret's House Gallery Café before moving on to Victoria Park and finishing with a well-earned refresher at Crate Brewery.
A Laid-Back Ride Through South London
From Borough Market keep going through Bermondsey Street, Maltby Market, Bellenden Road, and Lordship Lane. This seven-mile route ends at Dulwich Village, where you'll have worked up an appetite and can enjoy dinner at some of the local eateries.
Markets
The Markets and Squares of North London
The route takes you through the city's finest markets, so don't forget your wallet. A circuit route, here you'll start off at Smithfield's Meat Market, then to the Fox and Anchor Pub for brunch before you head to Spitalfields Market. Next stops are Brick Lane Market followed by Columbia Road Flower Market and on to Broadways Market and Chapel Market, before finishing at Exmouth Market. Did we say not to forget your wallet?
The Rhythm and Style of East London
This well-named route starts off at Rough Trade Records on Brick Lane, where you can enjoy their café and live music before you head along the road to Brick Lane Gallery. After this, cycle along to Blitz Vintage shop for some shopping, then head to Wilton's Music Hall. Next you can visit the Prospect of Whitby for a pub lunch before finishing the day at the Palm Tree for a pint while you soak up its famous atmosphere.
Check out the full list of cycle routes here – https://city-cycling.expedia.co.uk/london