A family of six who swapped their dream home for a trailer have travelled more than 100,000 miles around the USA in three years after becoming "bored of suburbia".
Jonathan Longnecker, 38, and his wife Ashley, 35, said their lives once revolved around mortgage payments and maintaining their four bedroom terraced home.
The couple, of Knoxville, Tennessee, were inspired to up sticks with their four children when Jonathan's pal embarked on a similar adventure with his teenagers.
Jonathan, a web designer, knew he could work on the road and Ashley was already homeschooling the couple's children, Adali, 12, Jett, 11, Jax, nine, and Ada, seven.
Longing for a change, the pair sold their house in April 2015, paid off their mortgage and used the $40,000 profit to purchase a robust RV.
The family set off towards Maine in that May and spent the winter in the Florida Keys before selling the RV and purchasing a 1972 Airstream for $13,000 in summer 2016.
With the help of Ashley's dad Richard Peck, 63, the couple spent six months and $30,000 renovating the trailer, fitting it with solar panels, composting toilets and a robust WiFi system.
So far, the Longneckers have traveled to 30 states and even Canada and Mexico and have no plans to give up their lifestyle anytime soon.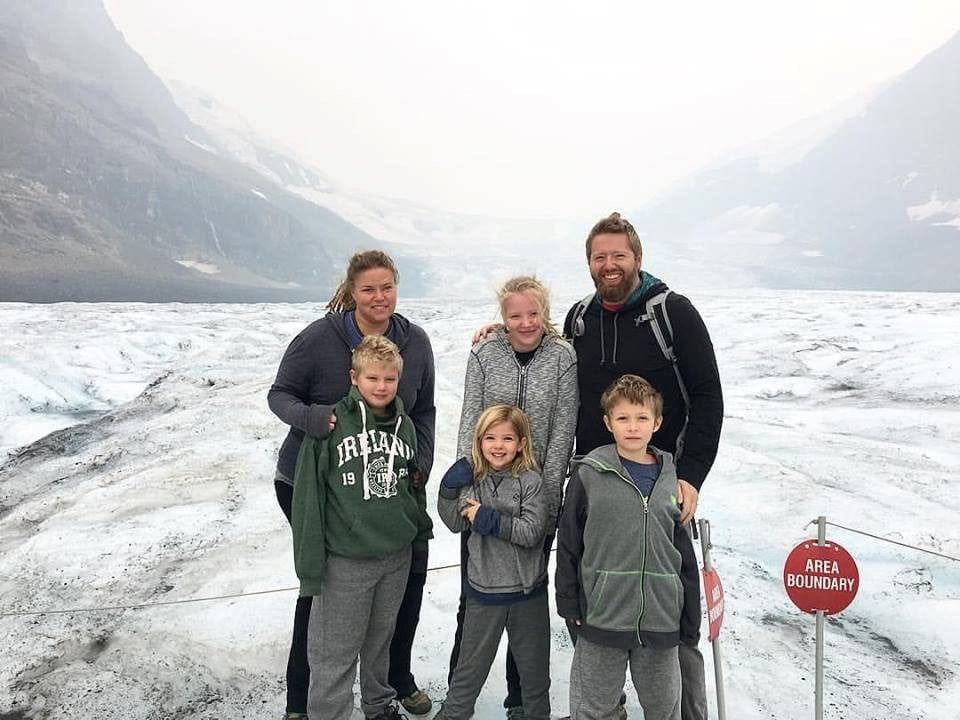 Jonathan said: "We were living the American dream.
"We had a big house, I was running my own successful website development business.
"But we were spending so much time maintaining the house and paying our mortgage.
"We had never had an adventure.
"That year, one of my friends started travelling full-time with his family.
"He had two teenage kids and was working in web design like me.
"I never realised something like that was an option for a family."
Ashley added: "Once we realized that full-time traveling was something we could do because of our line of work, it wasn't a very hard decision.
"We sold the house and used the profit buy an RV and tow vehicle."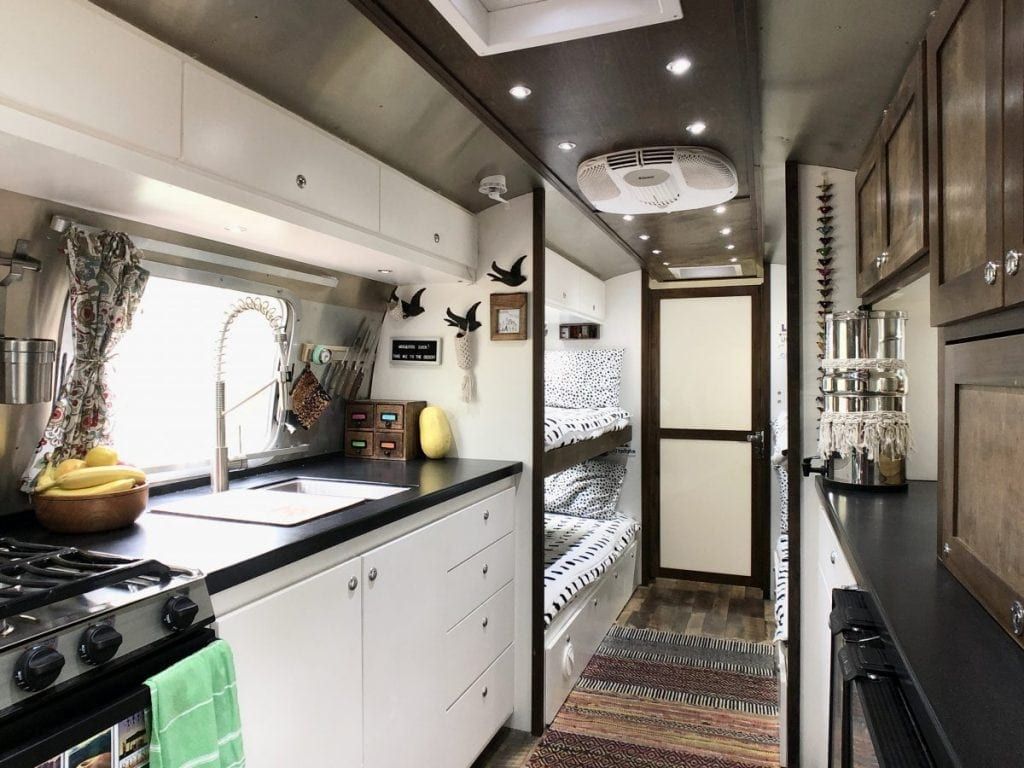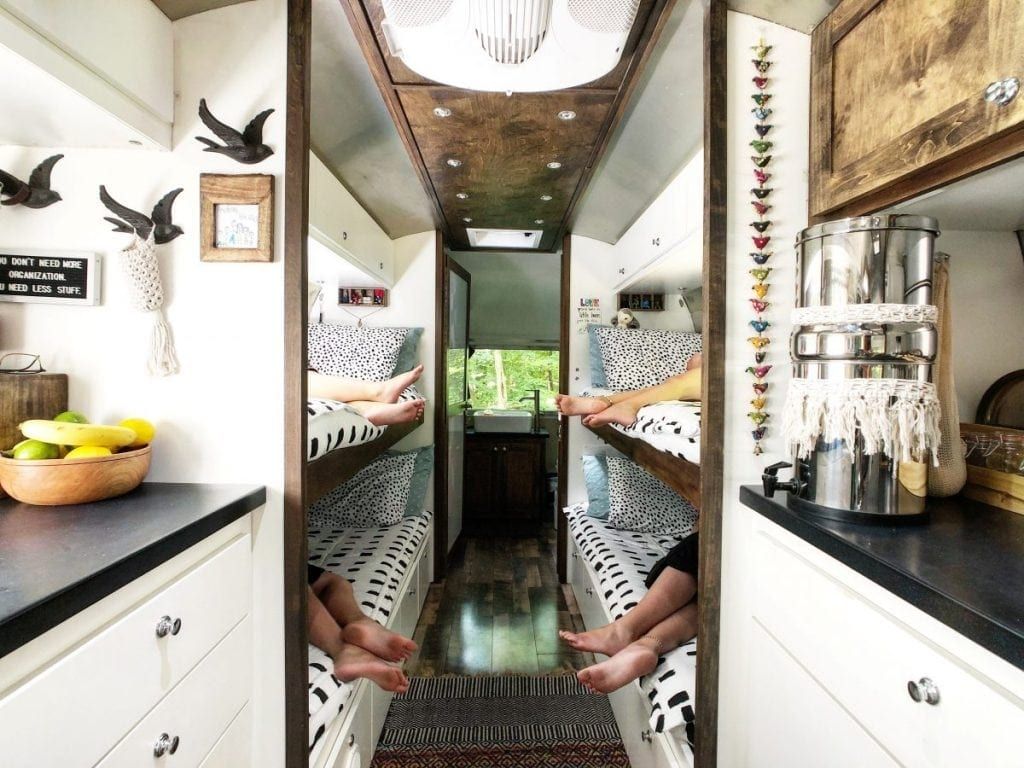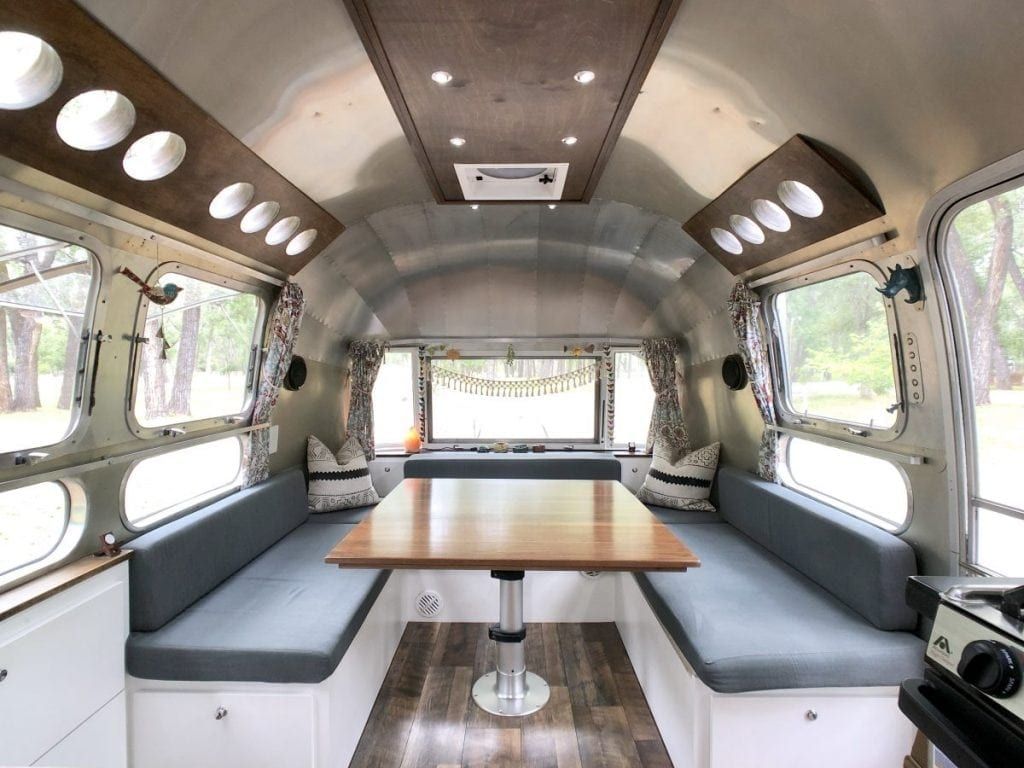 Jonathan said: "A year later we bought a 1972 Airstream.
"The outside was in really good condition but we completely gutted the interior and Ashley's dad renovated it.
"Our design needed to be practical, but we also wanted it to feel homey.
"For instance, our table folds into a queen sized bed for Ashley and I at night and there are four bunk beds for the kids which turn into couches.
"The Airstream is also eco-friendly. Our waste is composted and we have solar panels."
The family, who are currently in South Dakota, loosely plan their adventures and settle in each place for an average of three weeks.
Although the Longneckers have traveled the length and breadth of the country, they have some particular highlights from their travels.
Ashley said: "Our trip to the Dry Tortugas always stands out in our minds. We took a ferry about 70 miles of the coast of Key West to a little island in the middle of nowhere.
"We tent camped there for two nights where we practically had the island to ourselves.
"The stars were so bright, they looked as though you could pick them from the sky. It was a magical."
The couple say groceries and fuel are the family's greatest expenses but their routine on the road is much like that of normal families.
Ashley said: "Most of the time our mornings consist of work, schoolwork, and reading before we head out to hike or go on some adventure.
"There are some days when we have more projects than others so there are the occasional full days of work, but most of the time we head out in the afternoon to do something fun.
Jonathan added: "Right now we are doing the 360 mile challenge. We're trying to walk at least a mile each day."
Although Ashley misses having her own washer and dryer, the couple say they're confident that their way of life is having a positive impact on their children.
Ashley said:"Now that they're older, we've seen a huge shift in the kids.
"They spend more time outside exploring and getting creative with the things around them. Their curiosity for the world has really bloomed in the last few years.
"I hope we're instilling in them a sense of wonder and adventure that they'll carry with them the rest of their lives."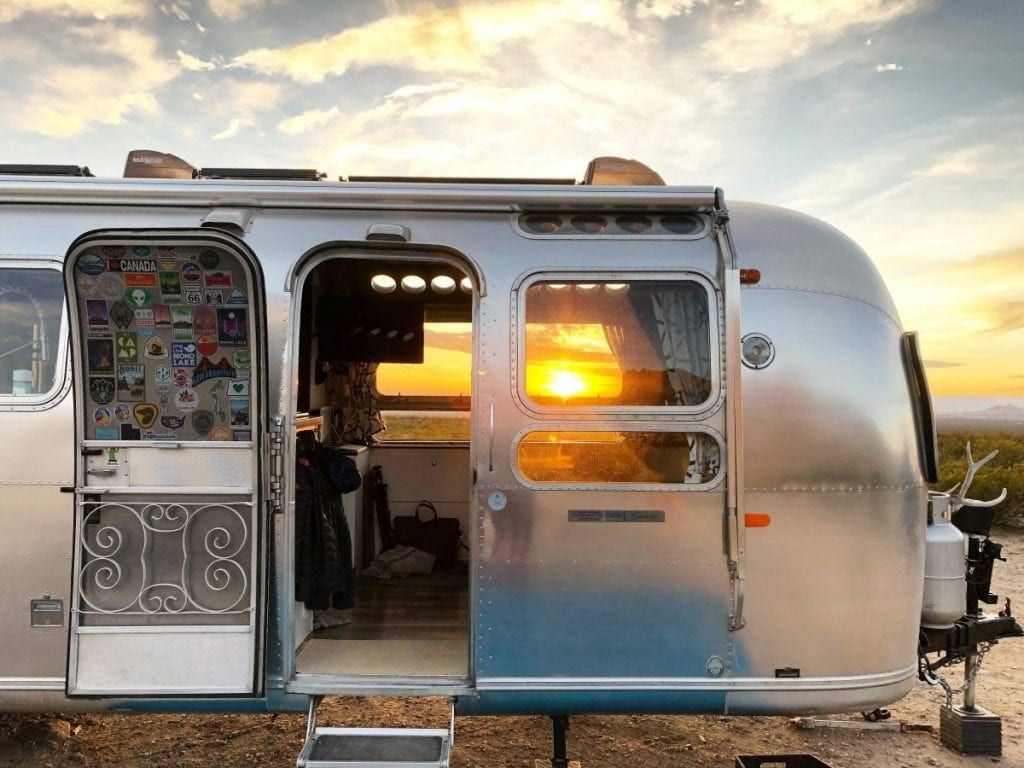 Jonathan added: "The socialization issue is something that comes up a lot but we don't think children need this super rigid schedule to flourish.
"Our children are thriving."
Ashley added: "We often say that we're just mad we didn't do it sooner.
"We know it's not for everyone, but it's for us."
To keep up with the Longneckers visit: https://tinyshinyhome.com/
By Ben Gelblum and Patricia Murphy